"I

 am a bit of a traveler, a bit of a gypsy.

"
Ever since the 1960s with Naomi Sims, there has been a growth in diversities reaching the runway, appearing in front of fashion covers editorials internationally. Our latest series brings you mixes of all races around the world – the hottest new generation. Inspired by National Geographic's Changing Faces article.
Meet Claudia Dean, a stunning mix who models and travels while starting her swimwear line, OMNIPO.
Tell us about your upbringing
I was born up in the North in Leeds where I lived  for 11 years and then I moved to Ireland. Afterwards I went to school down into Hampton on the coast and now I live in West London. I am a bit of a traveler, a bit of a gypsy. Other than I have two big brothers and one works in merchandising and the other one is a carpenter.
Tell me about your nationality
My granddad is from Trinidad. He has 7 brothers and sisters but they're all dispersed across the world now, so I kind of have an international family and we live in New York and Abu Dhabi. My partner lives in Dubai so I often visit him there as well. We also have some family in Florida, Trinidad and in the UK.
How did you start modeling?
I just got into it through a friend. It's been a couple of years now since I finished my degree and started modeling. I was doing it part time and was traveling.
Where did you travel?
Everywhere! The only place I haven't been to is Australia. I would go for a few weeks on the road and then come back. I spent a year traveling and did little bits of modeling in between and when I finally returned I started modeling full time.
What is it like growing up in Leeds?
It is colder. The people are different to those in London. They say it's a lot friendlier the farther you go North.
What did you do for fun growing up?
I was always a tomboy growing up. I have two brothers older than me–2 and 4 years older. I refused to wear pink and dress up as I wanted to be one of those guys. We just played all the time. It's so different now with kids growing up always on their phones playing all the time.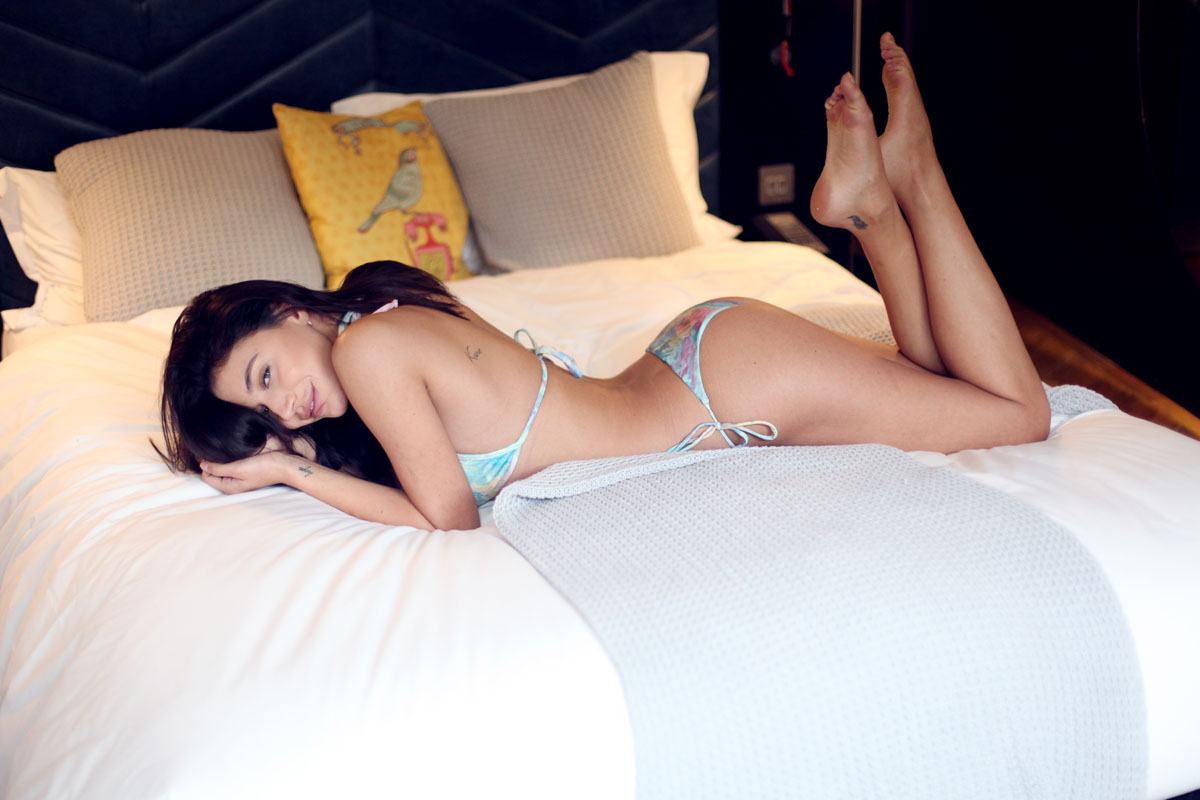 "I 

started studying business and realized I really enjoyed it.

 That's 

the thing. Learning about something you enjoy."

What sports did you and your brothers do growing up?

One of my brother did rugby and football and the other did athletics, so literally across the spectrum. They're pretty sporty.

What were your favourite subjects in school?

I really hated school until the age of 16. I did really badly in my GCSEs but that was also a turning point and I knew I needed to change. When I started studying business I realized that I really enjoyed it. That's the thing. Learning about something you enjoy.

What do you do for fun?

I really enjoy being at home and reading and I read like six books at a time. I love non-fiction and fiction books and I love reading and learning new things and just love getting lost in books. I also love eating Japanese and Italian food. 

What future plans do you have?

I have a business degree so I can always use that. It's a good foundation. Modeling is going really well right now but that kind of career doesn't last forever.

What inspired you to start your own swimsuit line?

We just thought that there is a massive gap in the market in the UK. We want to make a line that is very very high quality.  Here it is very seasonal but with online international shipping, it doesn't matter where you base your brand.  My swimwear brand is OMNIPO.

What is the swimwear industry like in London?

Swimsuit is very seasonal here but we hope to create something cool. I don't really want to work for anyone else as I've been working freelance for many years so it would be difficult for me to go back to 9-5.

What brands do you look up to?

We love Minimale Animale. They fit so well and are basic. I was reading about the founder and her story was crazy. Basically she started her brand then it was in Sports Illustrated right away.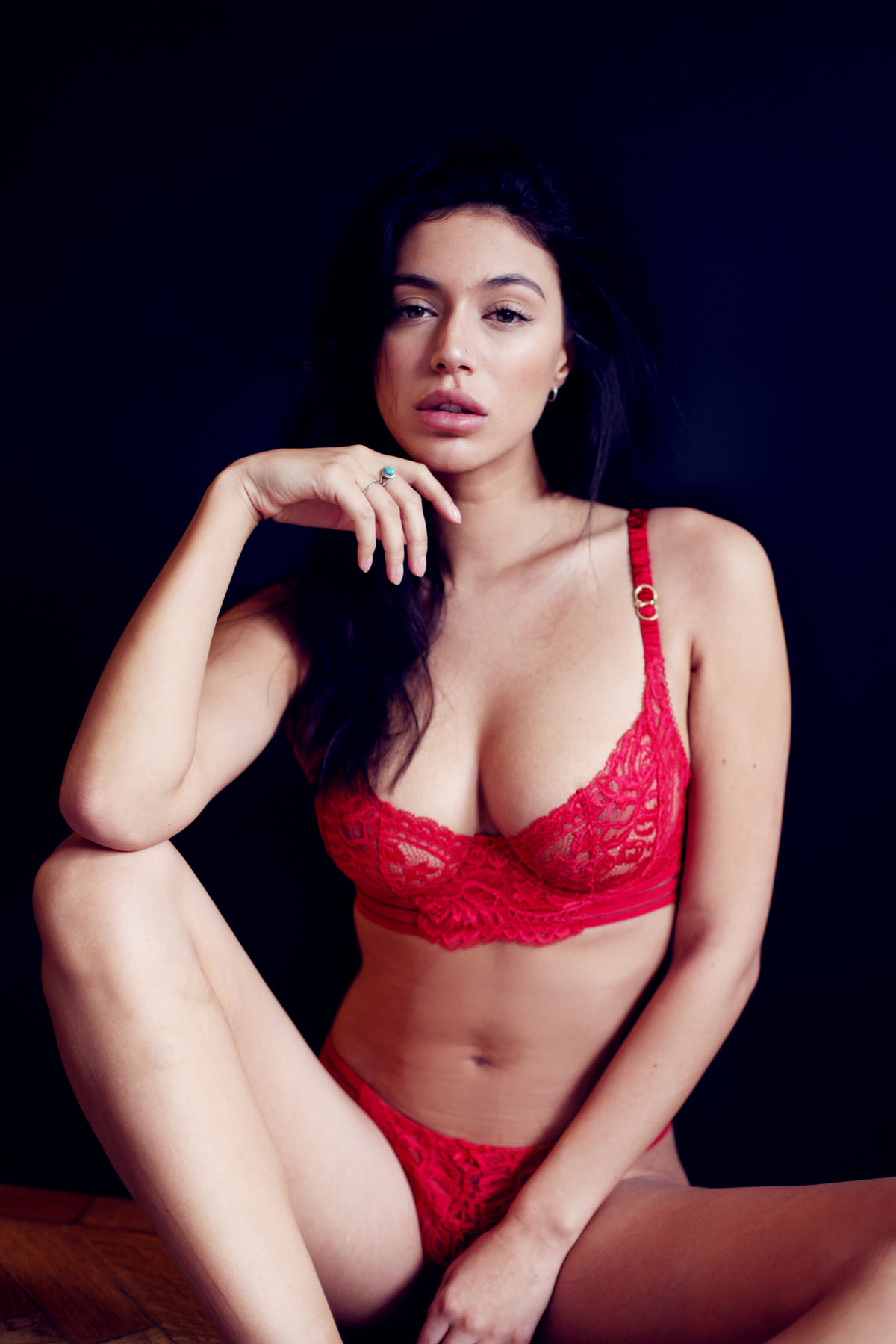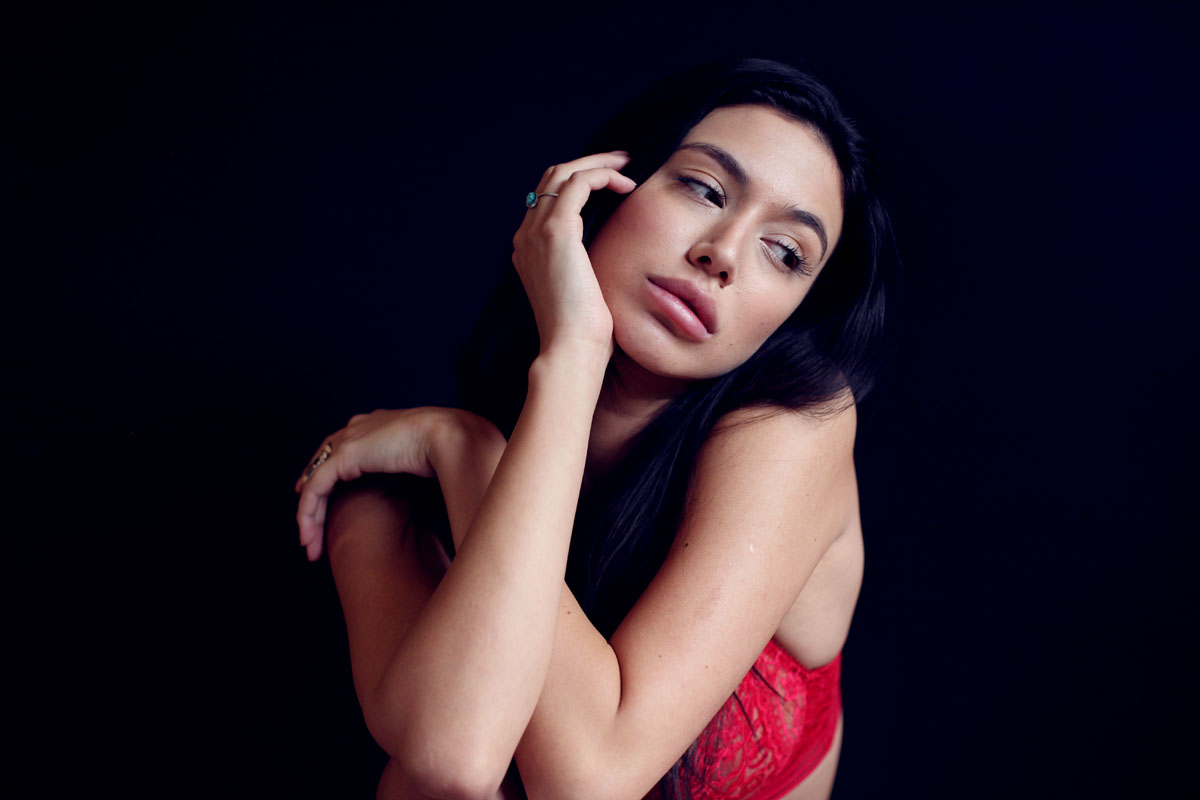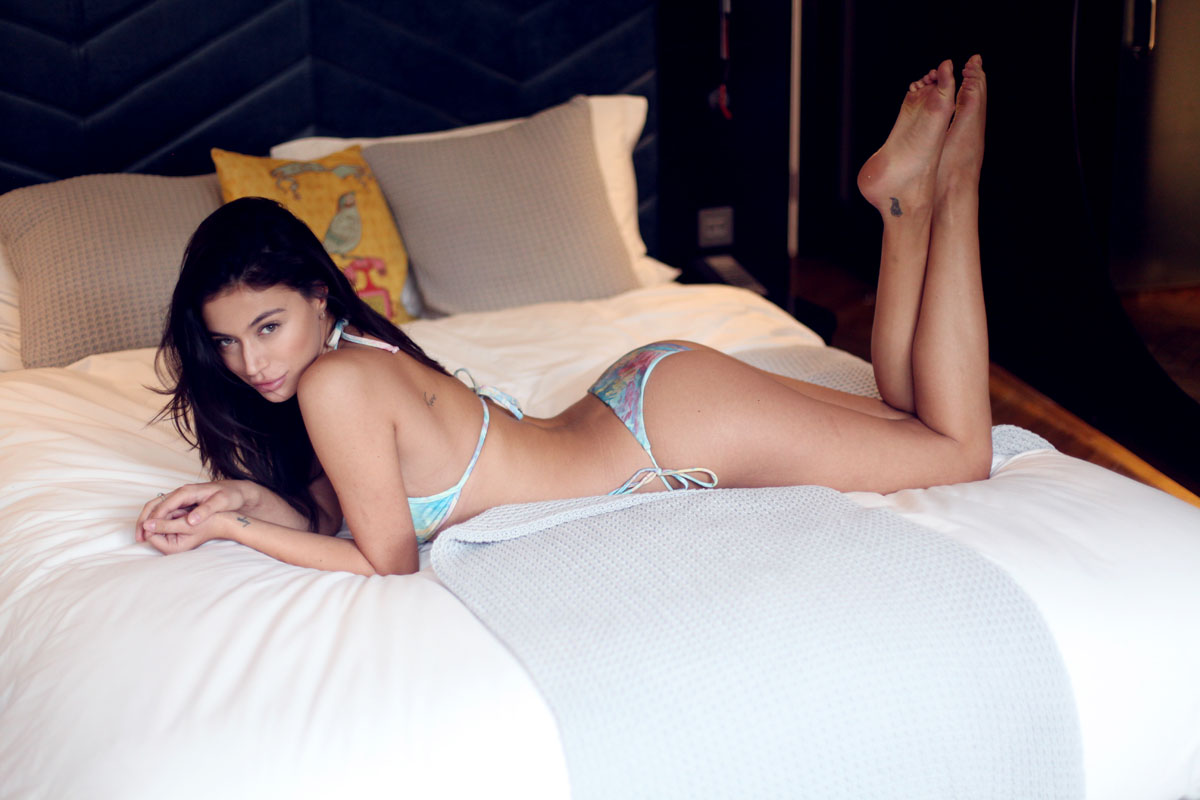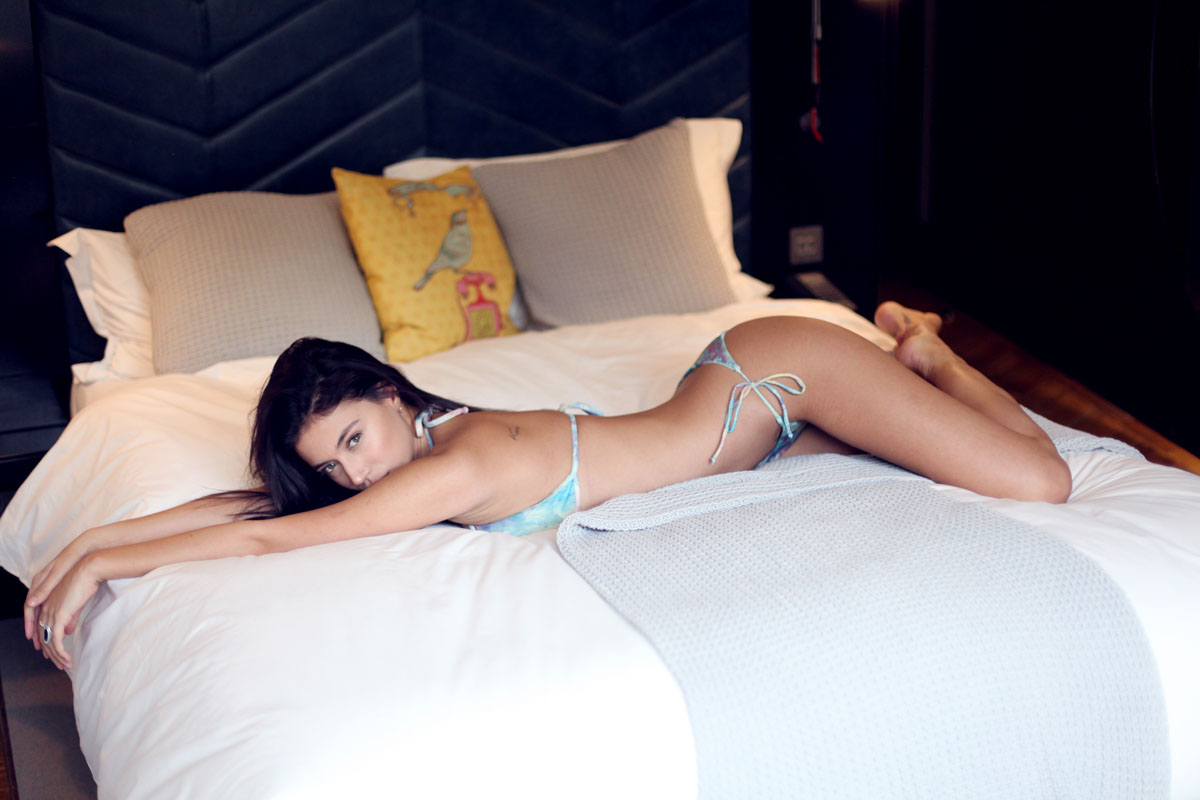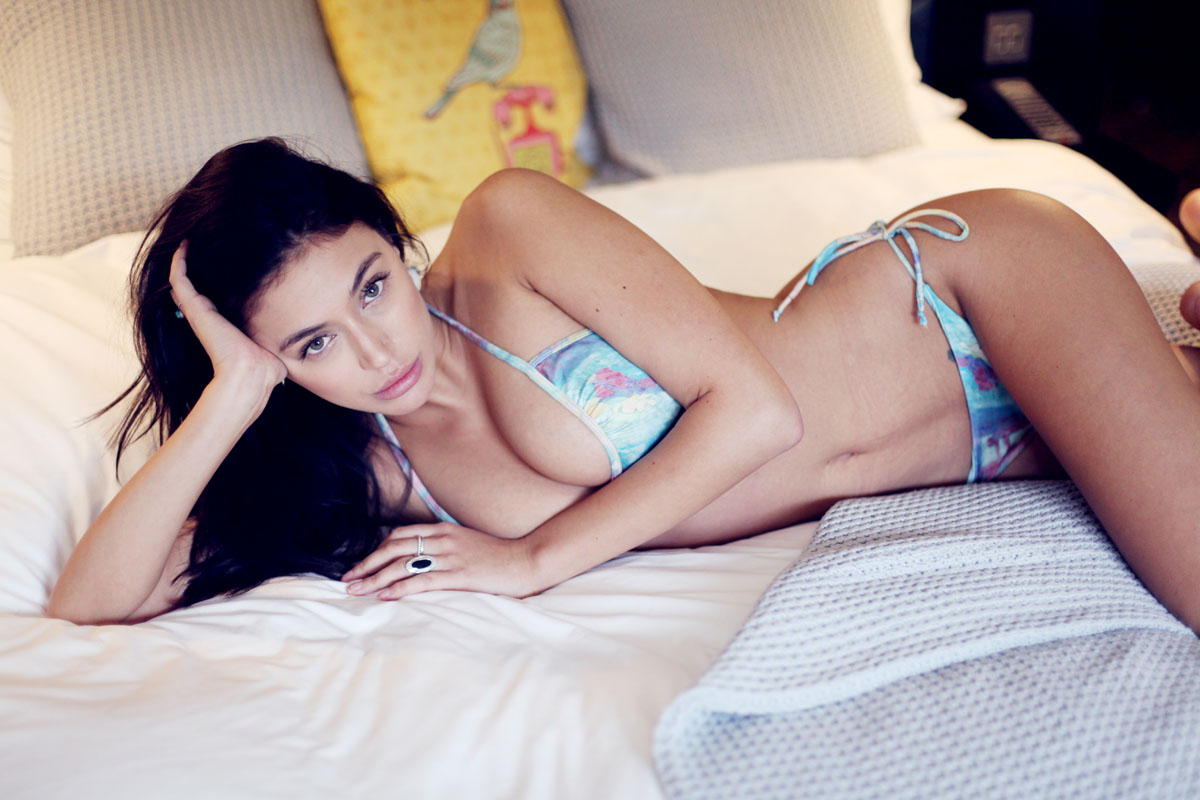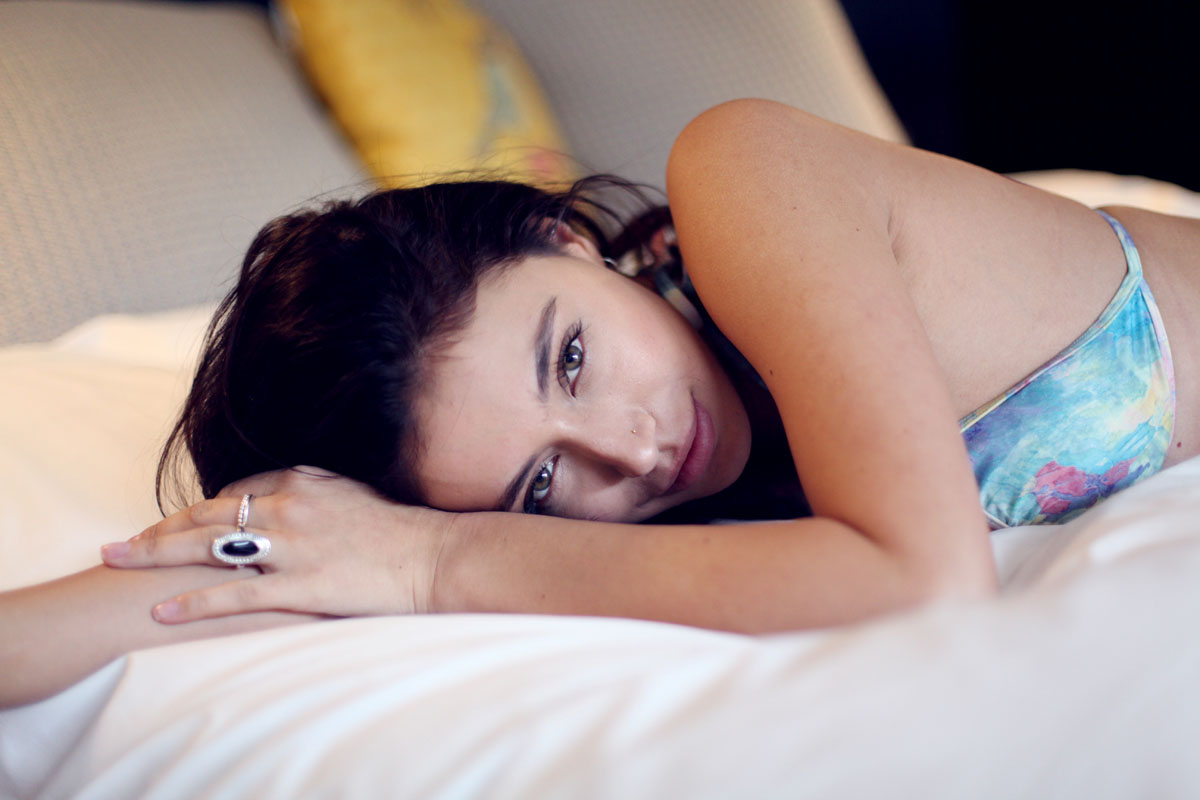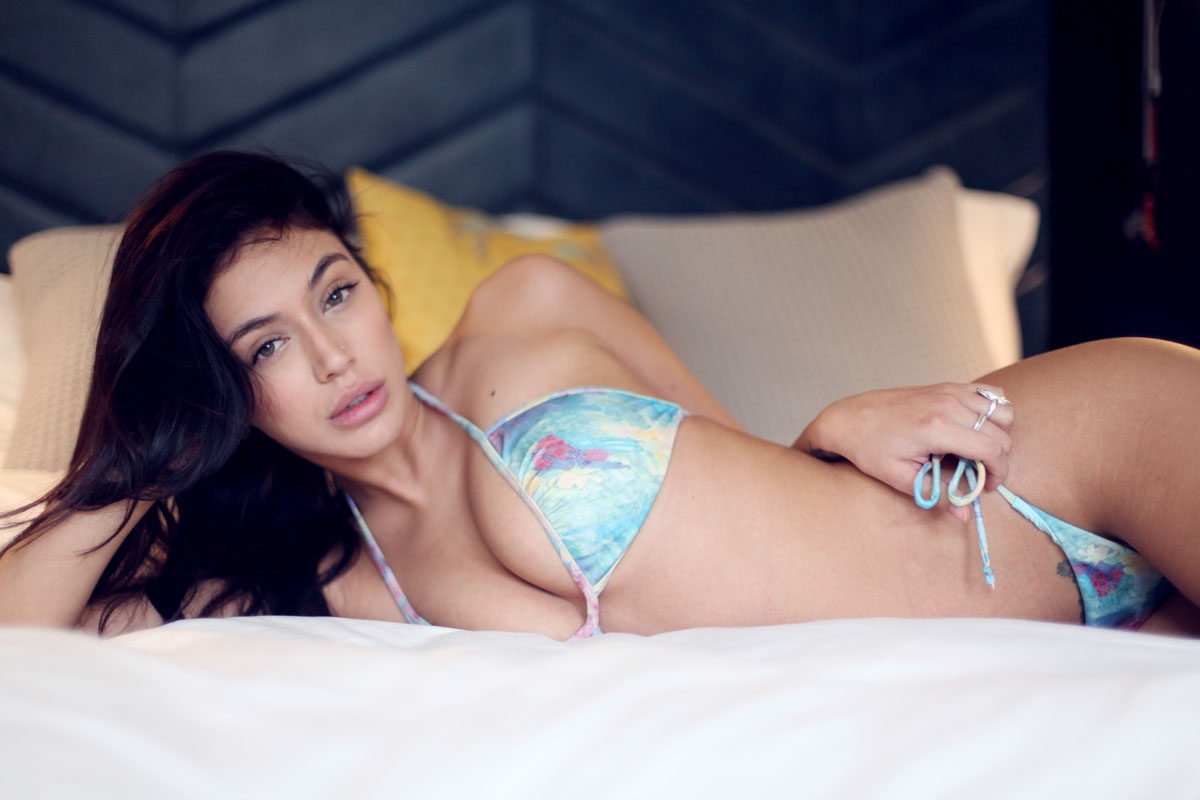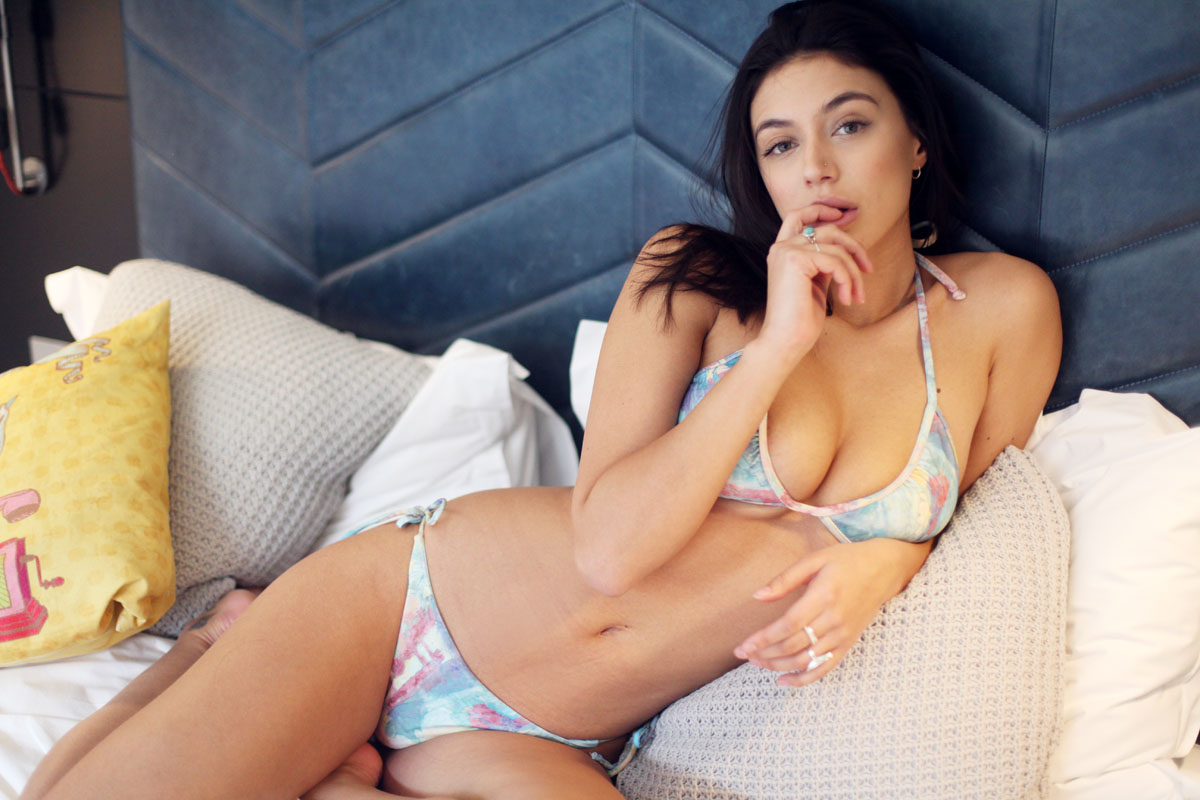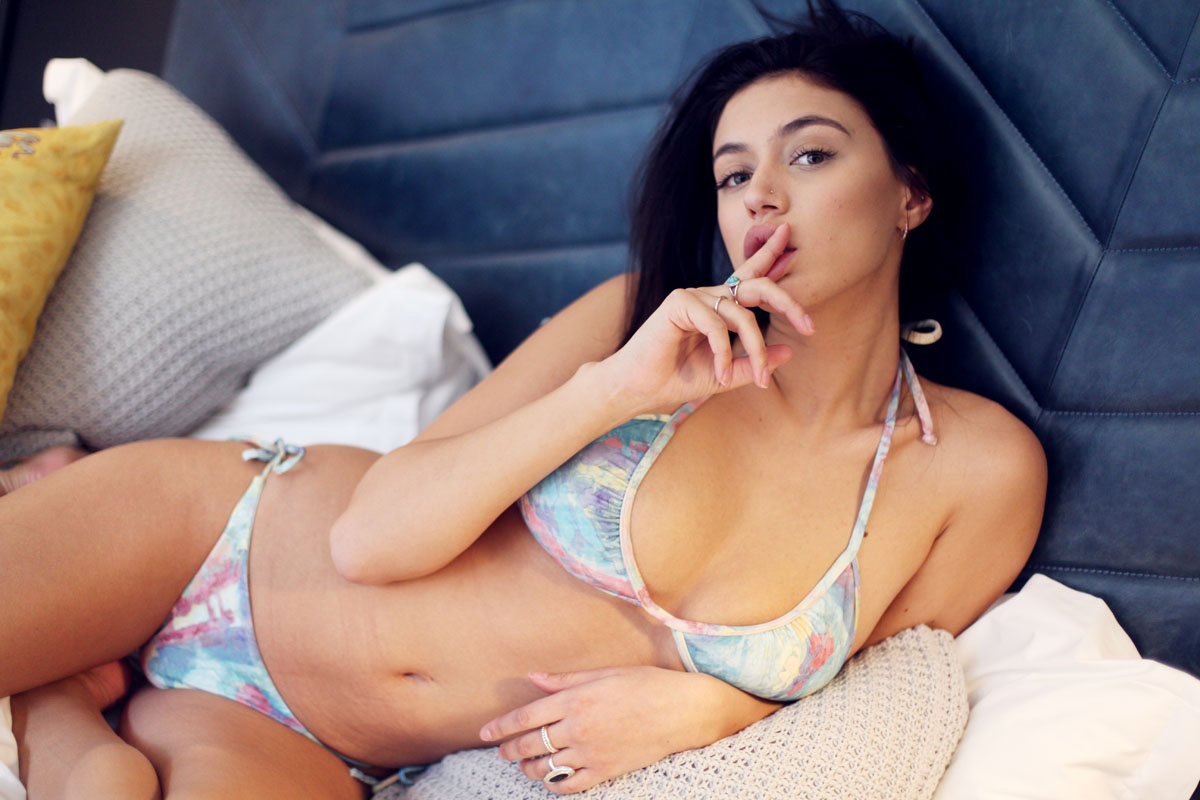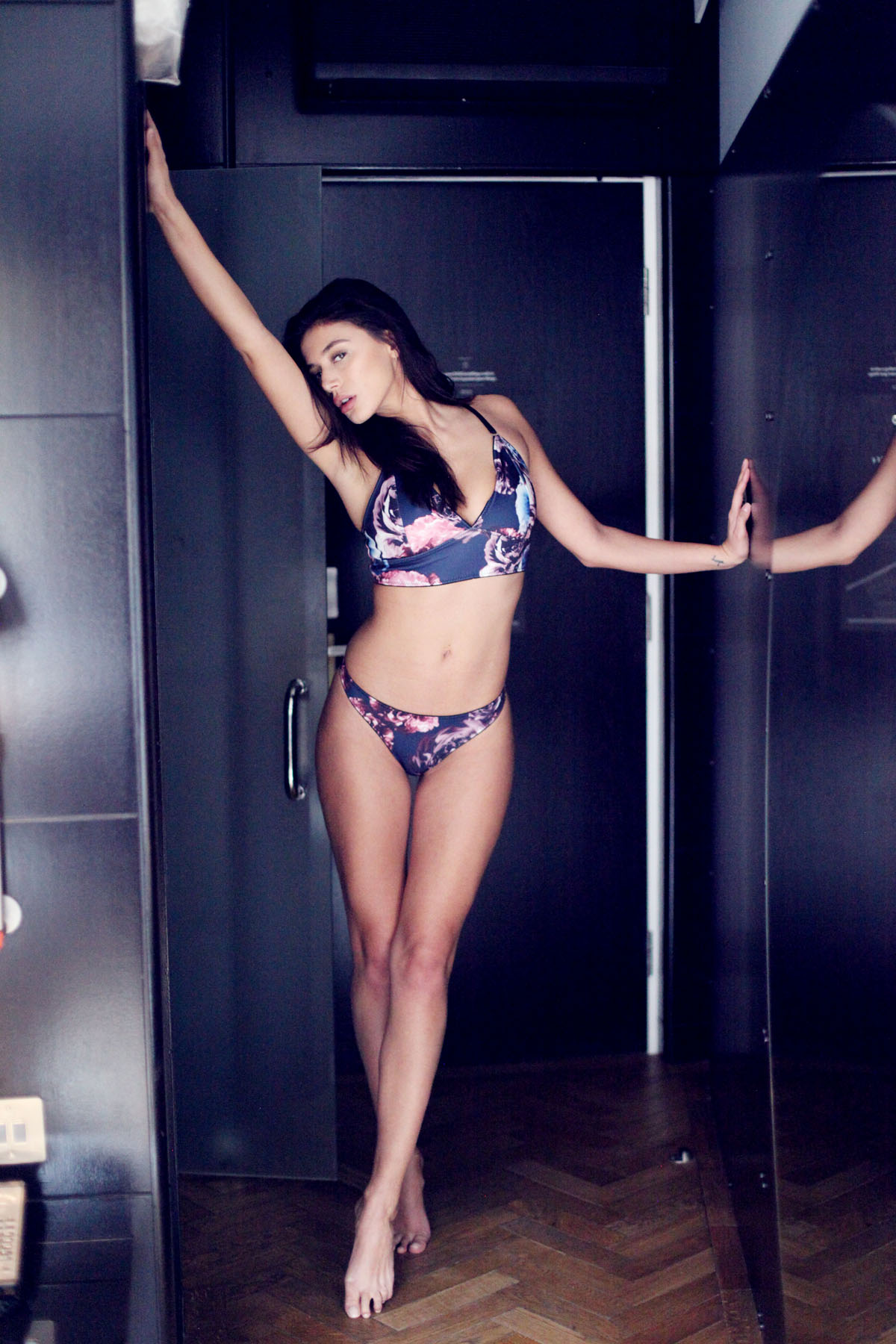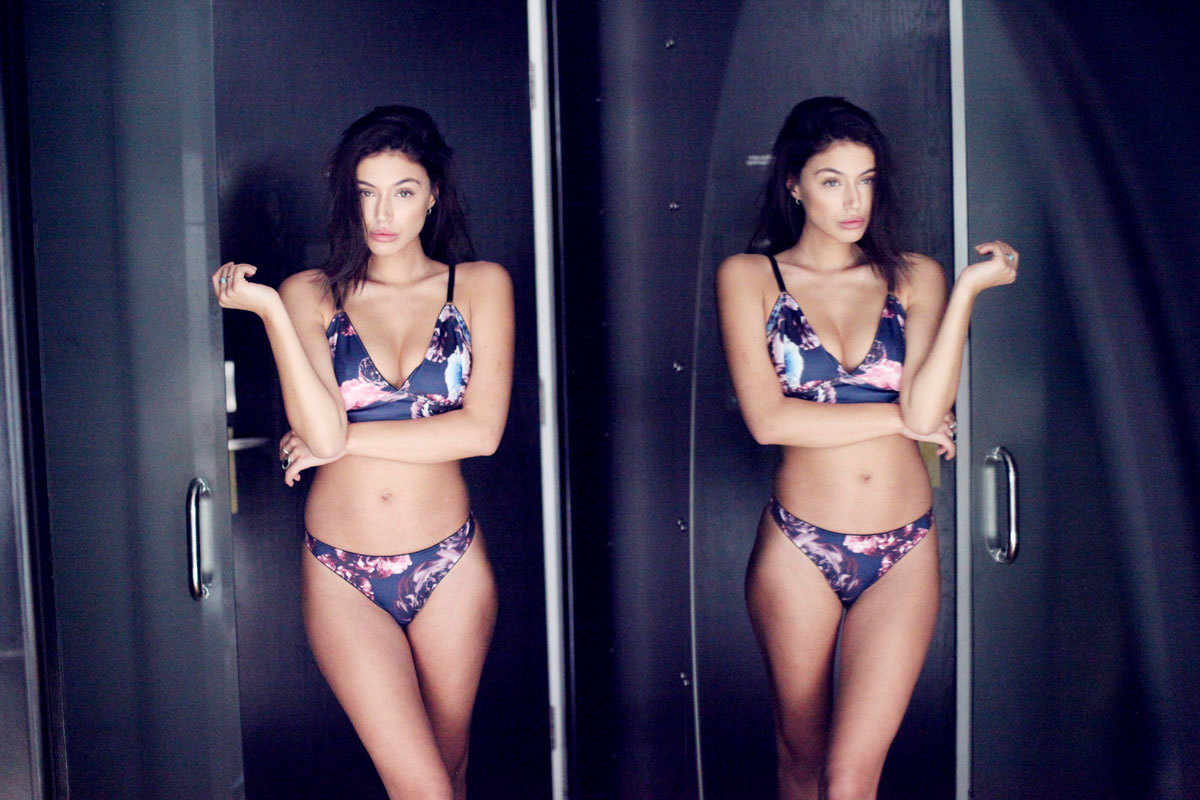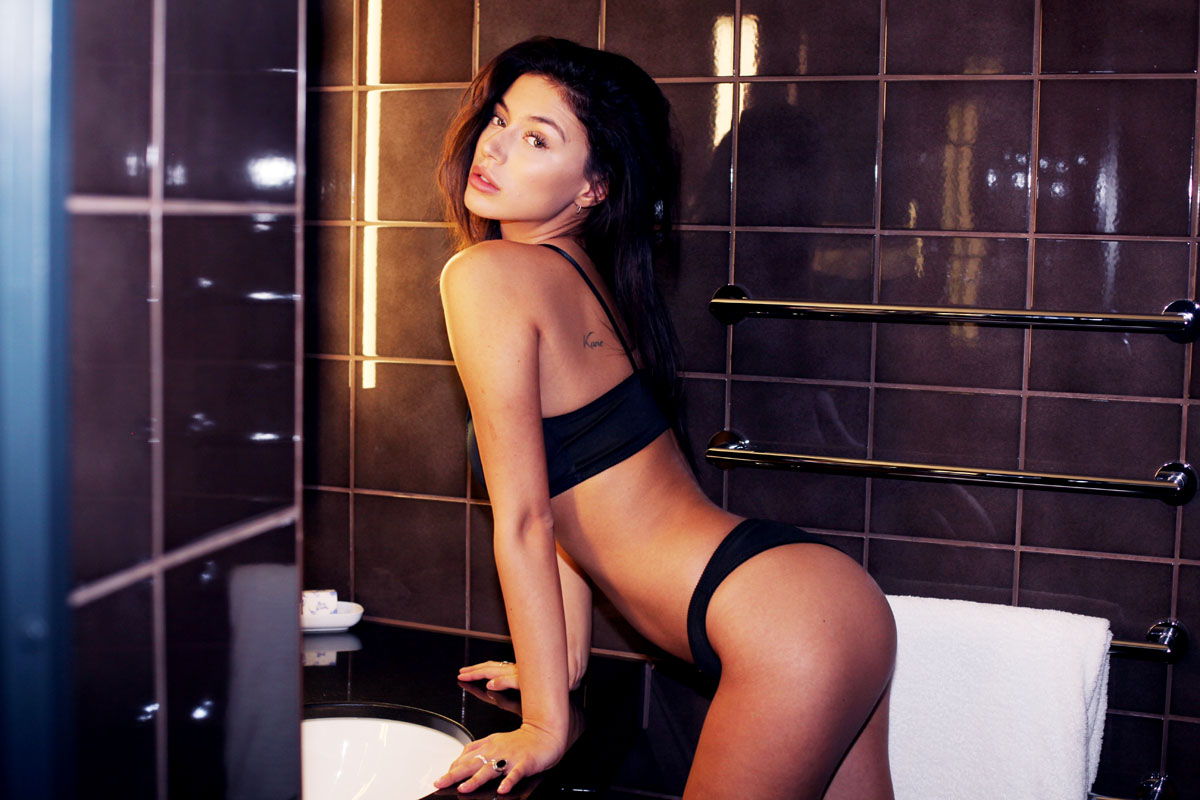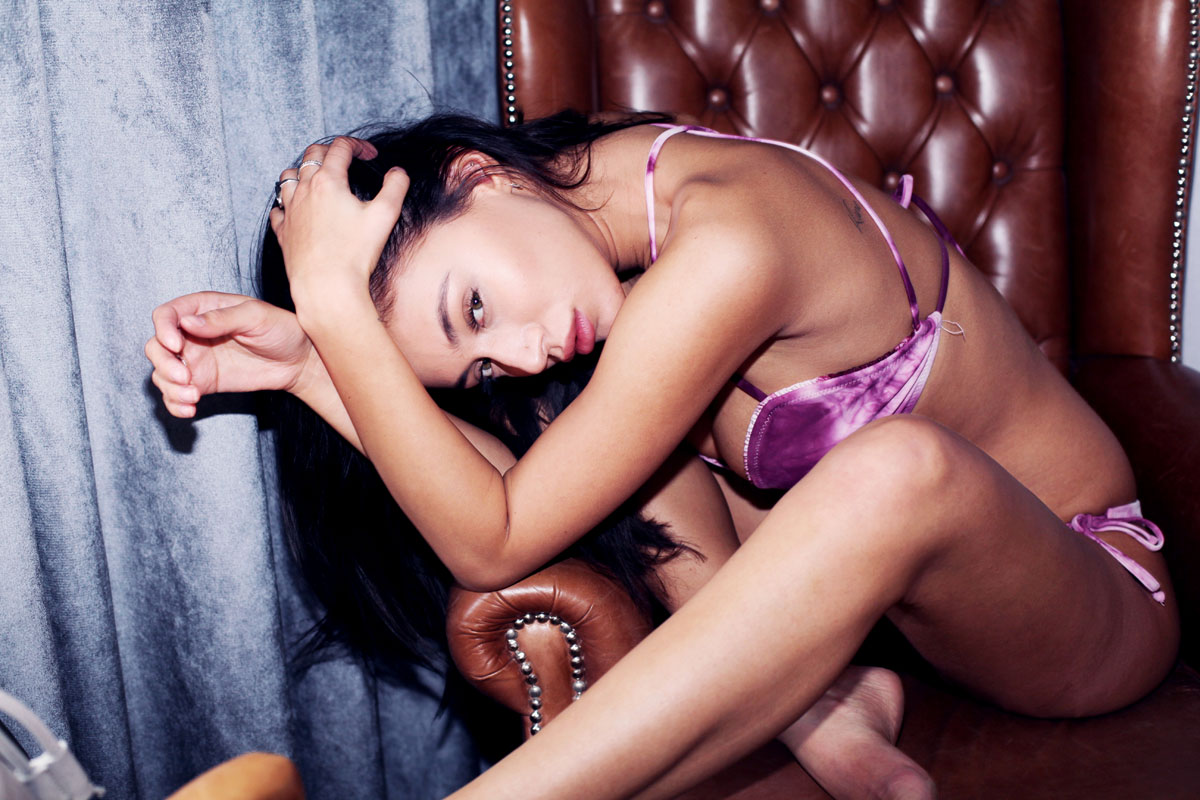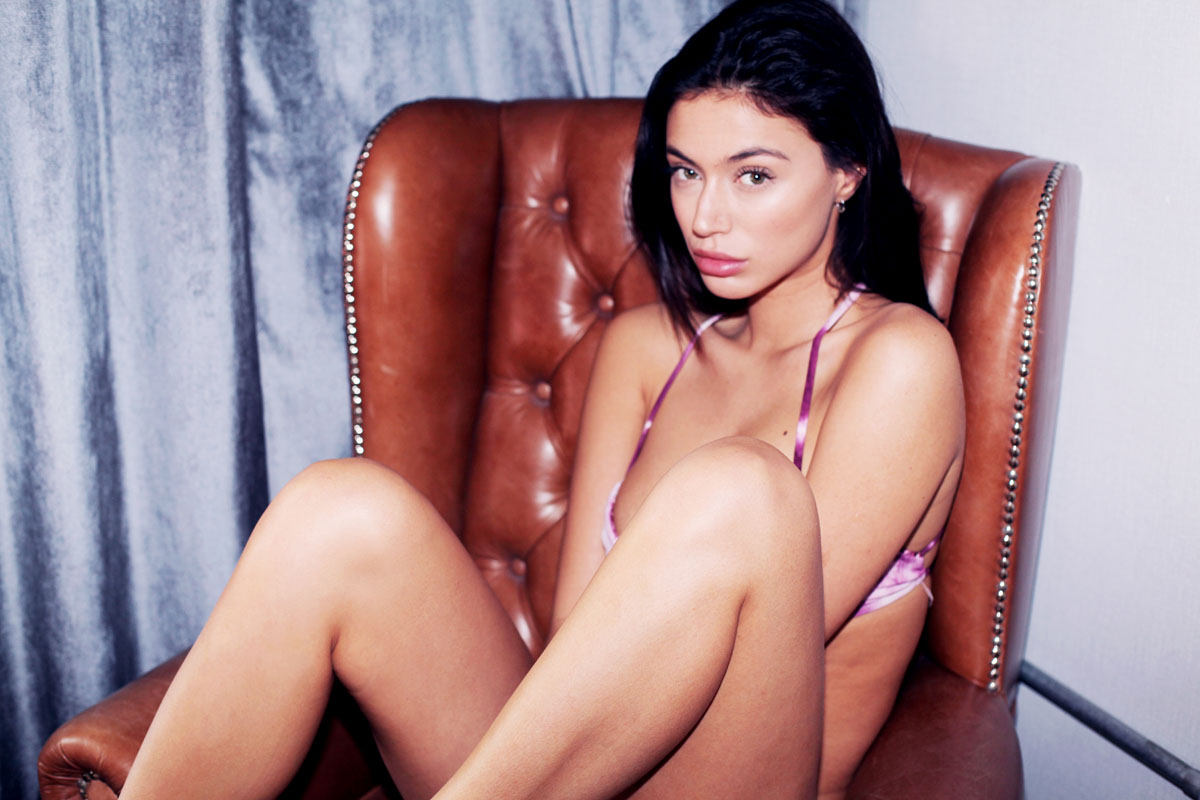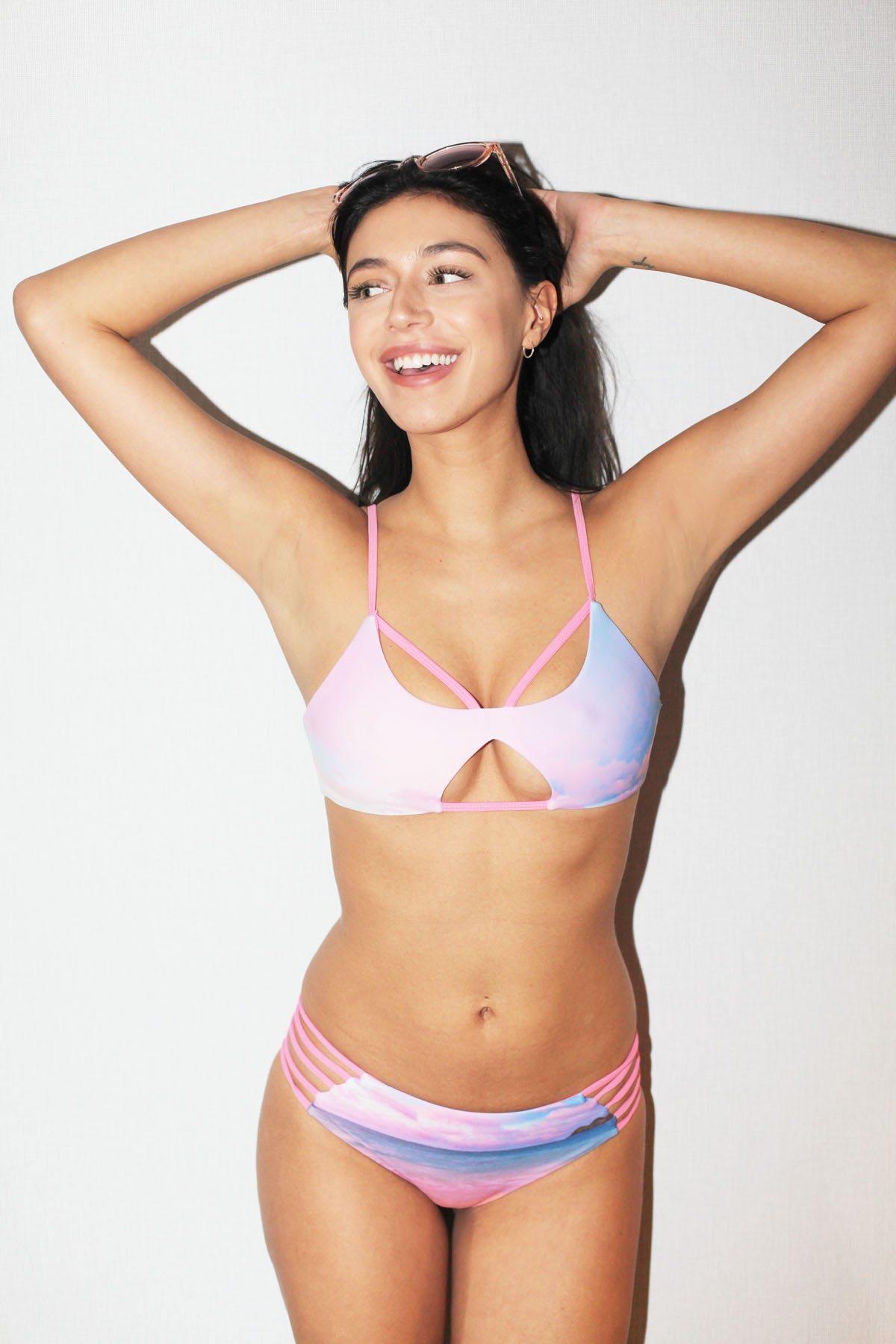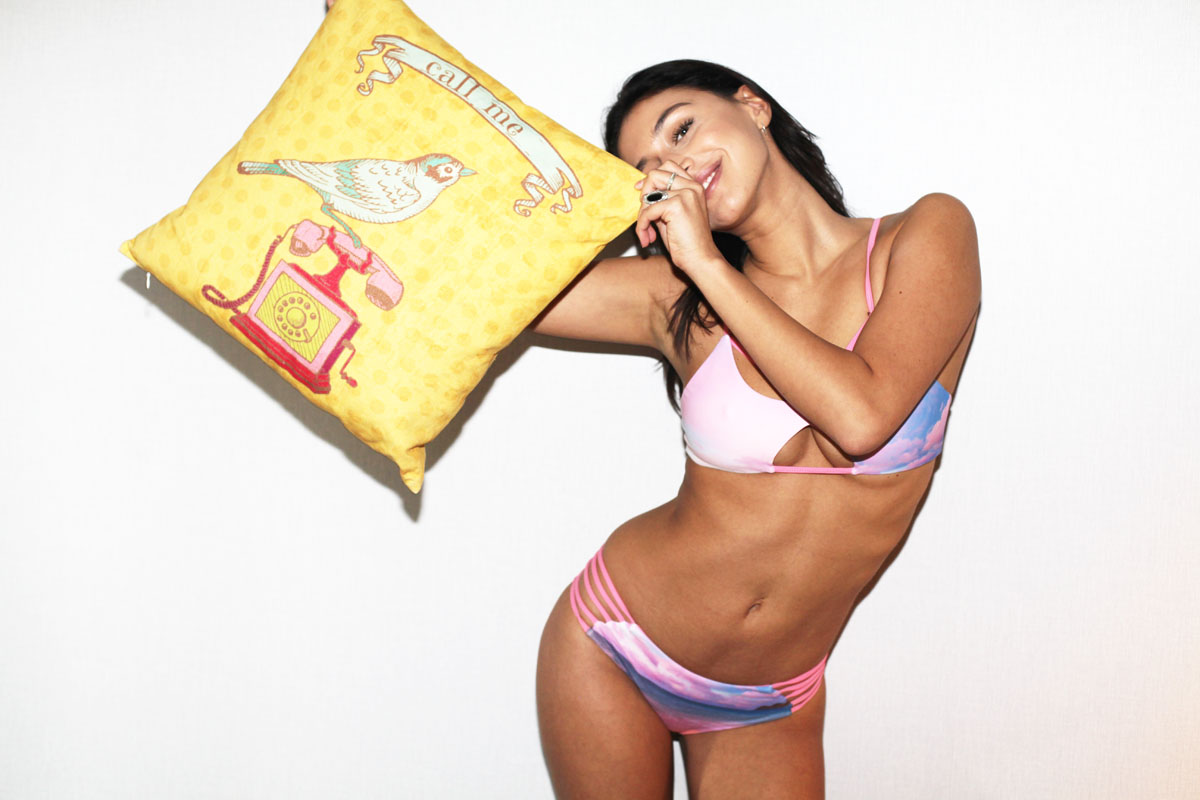 Sunglasses: Crap Eyewear, Bikini: Gypsea Swimwear