The thing I love most is to meet different people all the time; they inspire me whether they're older or younger. It is the constant inspiration you get from people in the industry.
Whether it's in Hong Kong, London or Paris. I love that, it's always exciting because there's always something new to learn. When I wake up and start working it makes me happy because I know that I will meet someone for sure who will teach me something. Meet Angie Ng, Hong Kong's most well-known Malaysian model. Angie Ng is not only a successful model but also has the brains.  She studied law and worked as a model in the UK, where she walked the runways at the London Fashion Week in 2008, 2009 and 2010. In 2008 she won the FHM "Girl Next Door" competition in 2008.  Since then she has modelled around the world and has now settled in Hong Kong.
Photography and Interview by Lauren Engel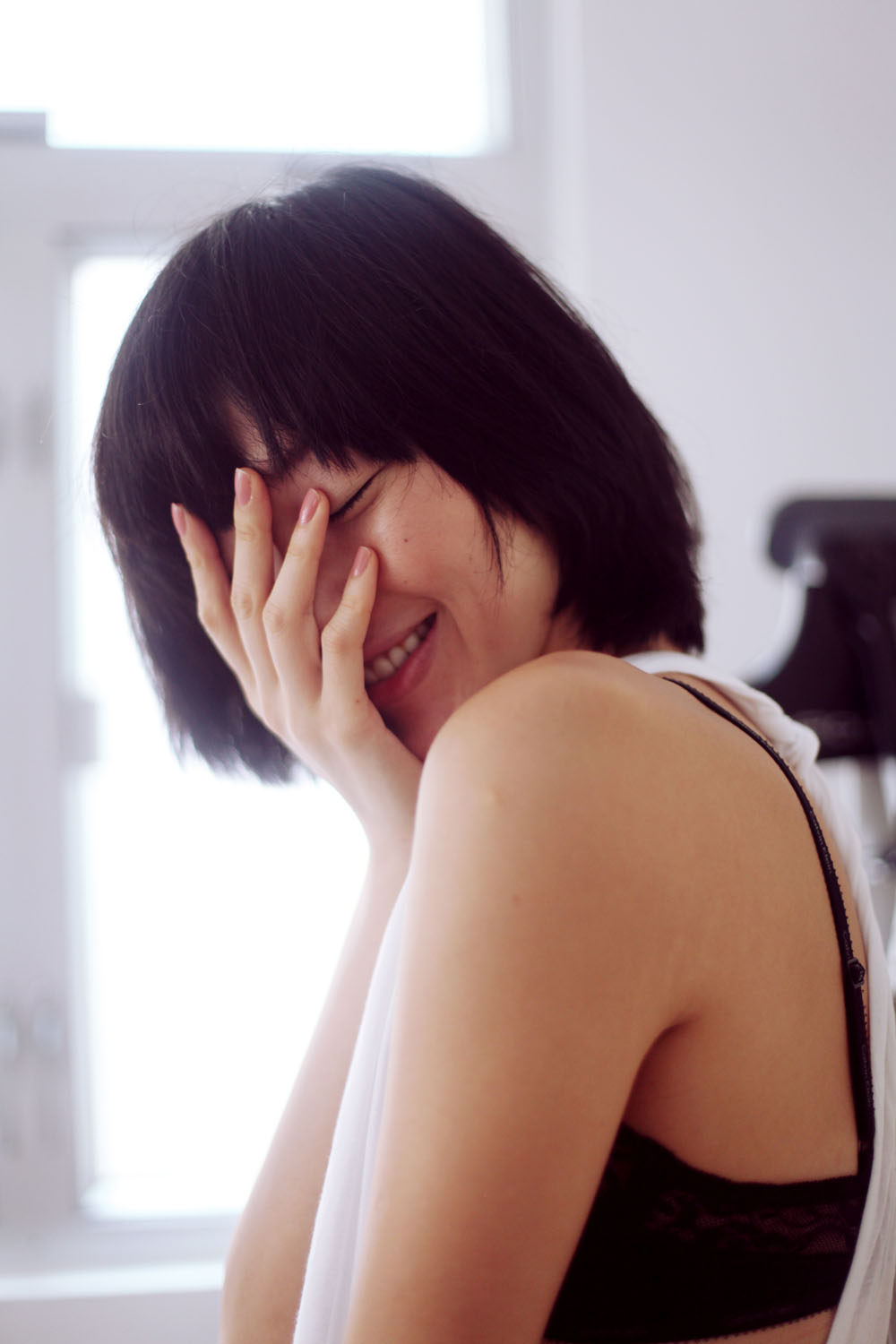 What was it like growing up in Penang Malaysia?
I was born on an Island called Penang in Malaysia and it is super chilled. Very different to the city. My mom used to be a headmistress for a private school.  Then the private school closed down and she did educated related things after that. My dad passed away when I was 15; he used to be more like a stay-at-home-dad.
I read that your sister competed in beauty pageants and won Miss Malaysia 2002.  Did you look up to her?
My sister is very beautiful, very hot. We don't look alike at all. She's more 'beauty pageant' with big eyes and a good body. I think she started modeling and from there they just wanted her to join (Miss Malaysia). So she did it and won. She's nine years older than me and I grew up looking at my sister being beautiful, being gorgeous and smart. I think she didn't want me to go into modeling because she thought it was kind of messed up in a sense. We went into totally different directions. After my sister won the pageant, she stopped and pulled out of everything.
She went into business while I did my law degree, however modeling was still what I wanted to do because when I was studying I was always going to London for castings for modeling. I studied in Reading which isn't too far from London anyway and when I was trying to find my first agency I was just knocking on doors. With my first agency we did a lot of cool stuff. I shot with Philip Tracy; I did a music video where I was dancing in lingerie.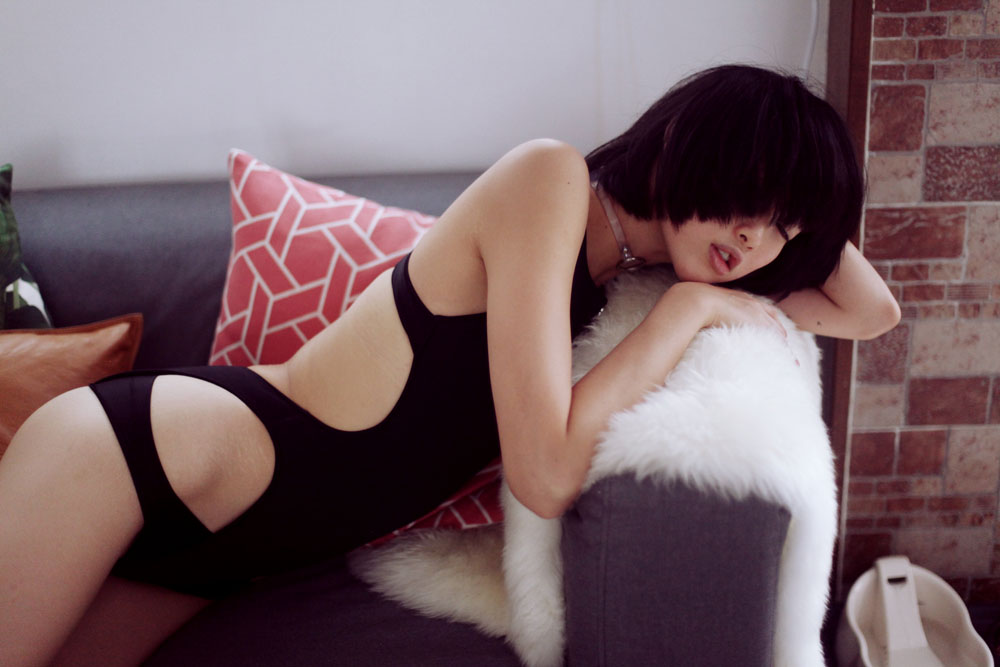 Were you interested in studying law or was it your mom pushing you towards that?
My mom said that I was the smartest in the family (apparently), bookwise so she said I must do something difficult. I didn't know what I wanted to do yet because I was 17 and just didn't know my career path. I just thought law is the best bet to go with because doing law you can bank in many ways and it's the skill you learn along the way. Until now I'm not using my law degree but studying law has taught me a lot. It made me more diligent, analyze better, and think outside the box.
How were you scouted?
I was 16 and was spotted in a shopping centre by a fashion designer. Very typical modeling story. He introduced me to my first mentor who taught me everything I know in modeling. The amazing thing is that when I started learning, she did not teach me catwalk until I could do a full turn. Back in the day, a full turn on a catwalk is a must because it's a 90's thing. You have this puffy dress and you have these high heels and when you are at the top of the runway you need to do a full turn so that the dress flips and it looks amazing but it's harder to do than it seems. I trained for a long time before I could actually do it, and only then she taught me how to catwalk. But thank God, nowadays, this full turn is not in trend anymore. Back then it was all about that full turn, that vibe, the way you carry yourself–the 'headache' and the 'stomachache'.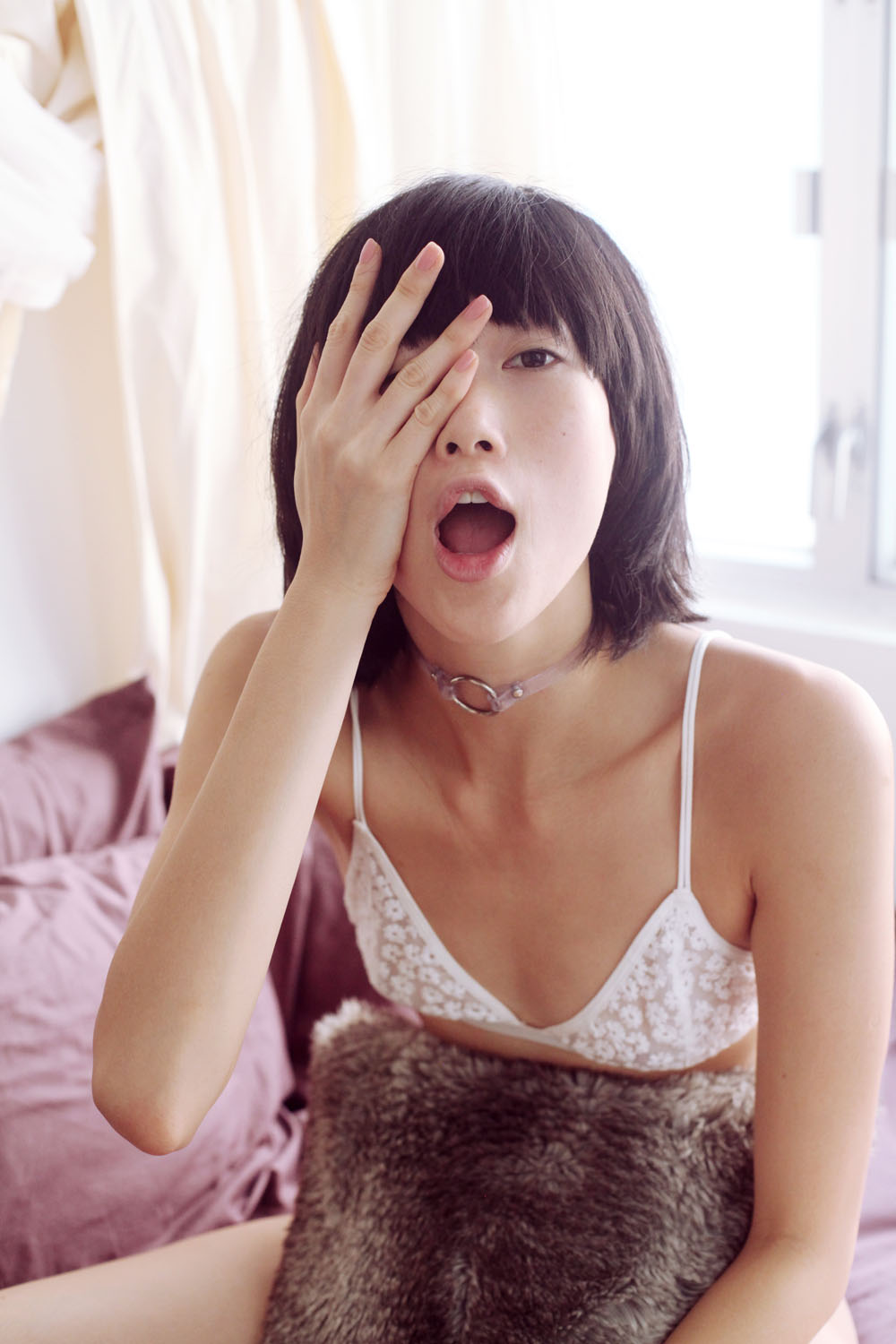 Tell us about how you won the FHM Model award
I was on FHM's most wanted women's list for a couple of years in Malaysia. laughs. I was already affiliated with FHM because I won their girl next door and I did covers with them but I'm not really an FHM "kind of thing". But FHM was always very sweet. They gave me the chance and pushed me. They put me on their covers and I worked closely with them but I didn't go back to Malaysia. Now Hong Kong is my new home. It's so scary. The first time you come here you never expect it. Every time I come back to Hong Kong I feel like I'm coming home.  The journey has had ups and downs but it's such an interesting place. There are so many types of people. The energy is quite fast paced. At this point it's what I need. I like the push, the rush but after a while you really need to escape Hong Kong. It's amazing because it inspires you to a certain extent but then after a while you need to escape, go for a holiday then you're fresh and ready to go again.
Is it difficult being objectified as a model?
It's part of the industry. As you do it the more you understand it. You are a product. We are selling a look. Of course we are selling our skills as well. I think it's important to be good at what we do. Like our catwalk has to be good and we have to be good at posing. But you always have to also progress as doing the same pose for a thousand magazines doesn't work. It's about doing your research. Looking at different fashion magazines, learning and just developing.
You've been modeling for a number of years, do you feel a change in diversity with more Asians these days?
I think it's definitely better now but I still do feel awkward. Of course I see that the fashion industry has accepted Asians more now, but we are still this minority to an extent. It's always going to be like that. It's about accepting. I rather look at it like we are all different. Every model is an individual. Everybody is beautiful, everyone is good at what they do and it's just about choice and taste and what's right for that time. Understanding the market is also important. It is a creative market. It fluctuates and it goes to left, it goes to right. People love pink, people like blue, there will always be a constant change.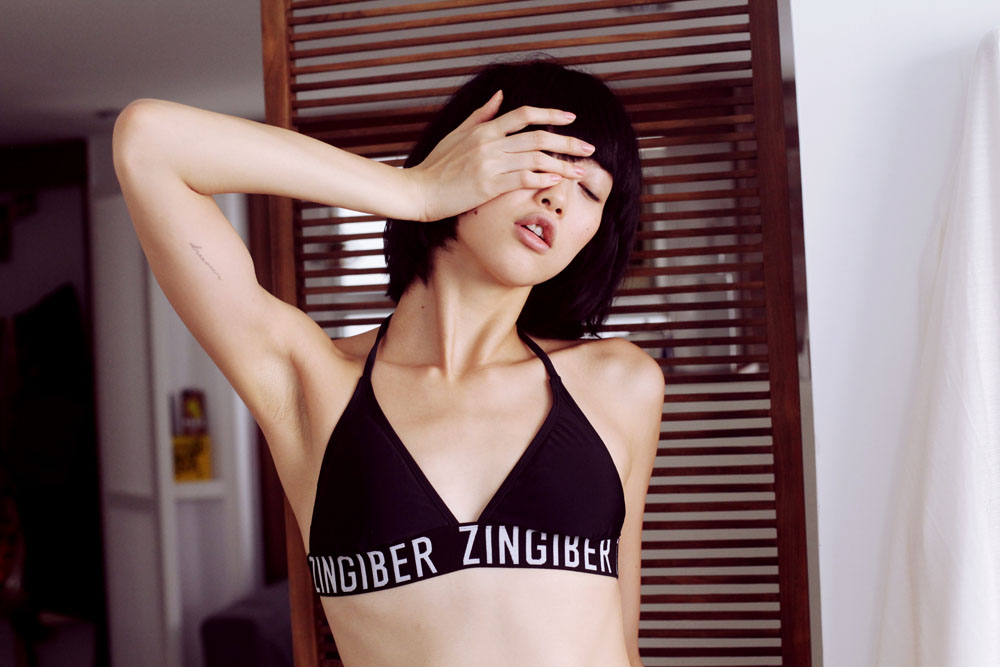 "Every model is an individual. Everybody is beautiful, everyone is good at what they do and it's just about choice and taste and what's right for that time."
You've seen the whole influencer thing happening and when you started modeling, this didn't exist. How has this changed modeling for you?
At the beginning I was like what does KOL (key opinion leader) stand for? laughs. It has changed a lot, but for me it isn't a bad thing. It pushes me to be more than a model. When I model I do what the brand wants me to do. Whether Levi's wants me to be sexy or Ralph Lauren wants me to be elegant. I am that character for them. But having this KOL term or this whole industry coming up, it opens the door for me to be a personality myself. I think that's important for a model too. As a person to just be who you are and be passionate about something. I think that's important for a KOL. I'm sure there are KOLs out there who have not found their groove yet but it's just about being passionate about that thing. For me I love fitness and being healthy, I love fashion and style. It's what I'm passionate about so this is what I post and write about.
Would you say it's more competitive now because brands can choose a KOL over a model?
Definitely because you can see the marketing strategies to the KOLs, because they influence certain people to buy certain objects. Being a model, one of the down points is, for instance, if I were to use a beauty product, some clients would think that a model is using it, so it wouldn't strike as something that is real. It isn't relatable in that sense. If I were to use something people would think, 'oh she looks like that already' it doesn't help her. A lot of clients prefer KOLs which are more relatable which makes sense. For models, for example, if I were to use a fat burner people would think like 'no way, why do you need to use a fat burner, don't lie'. If I were to eat fried chicken people would think no way, she doesn't eat fried chicken. But I eat fried chicken. laughs. It is just that stereotype that people have with models–that models are stupid, models don't eat, models vomit all the time, and all they do is party. But that isn't true we all have different personalities.
How would you say modeling has changed for you because you've been here for a seven years?
It has changed a lot. For me it has been a slow climb. I have always wanted to be where I am because of my effort. I want clients to use me because I'm good at what I do. To be very blunt, this whole industry is about who you know and about who would help you. It's not an industry where you can be successful alone. For me from day one I just have to hold to my own core which is to be grounded, something that is very important for me. Secondly it's to be improving as a model. To understand there is that constant learn and development that I need to do. I don't want to be outdated. I don't want to be boring. For my career that's my job.
I feel like every one to two years you have a new look, a new Angie. laughs
That's the fun part of the industry. You get to change your look. Be different personalities and I love that. Everyday is different for me. I get to be a different character. It's like a different adventure.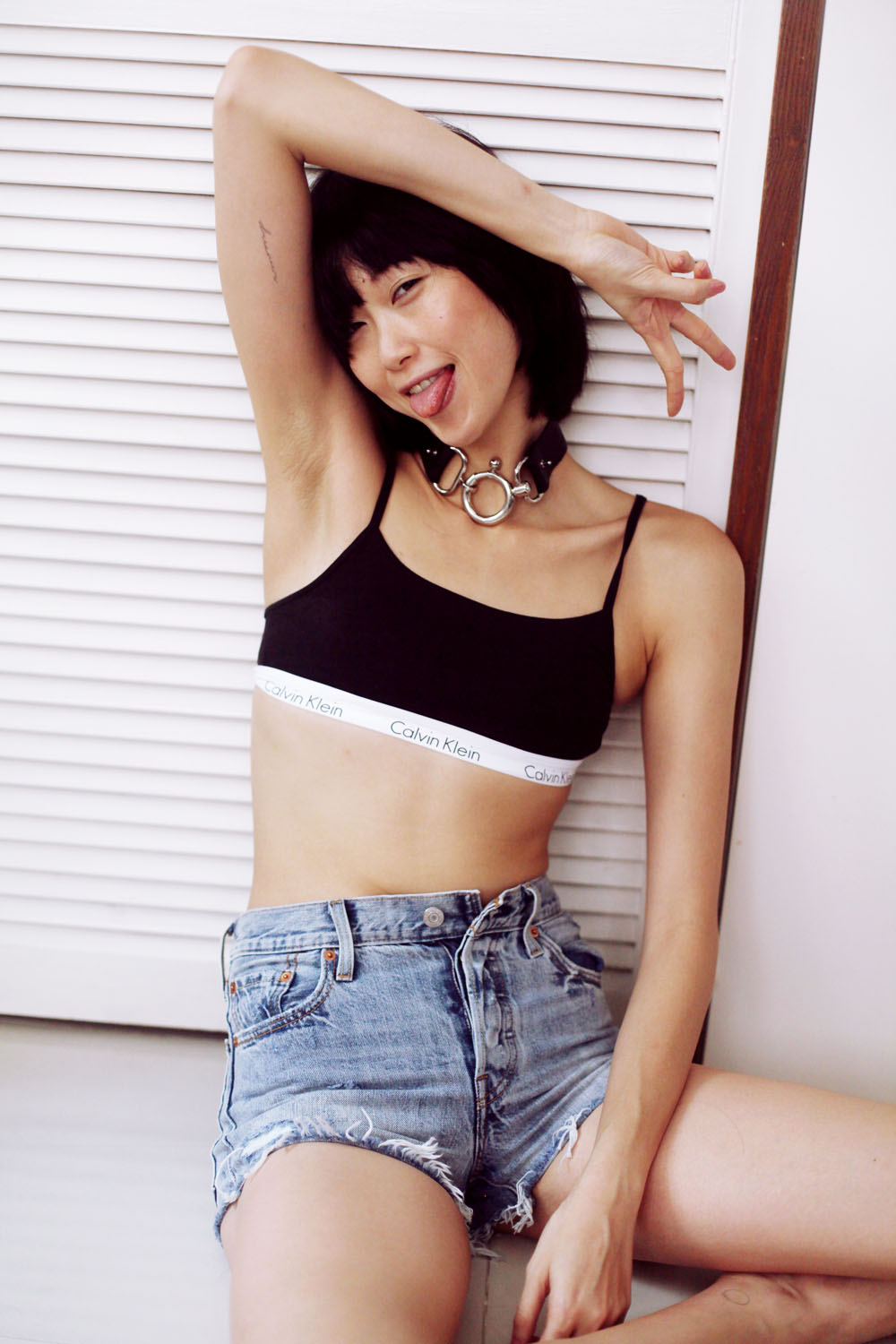 Are you going to do modeling for as long as you can?
For sure I will try to do it for as long as I can. I am also doing other things right now, f.e. I am developing my personal brand and crossing over with different people creating products, which is great and I'm now started to anchor as well for a magazine. I'm developing and learning and I feel lucky that people are helping me and aiding me with the opportunity and I will see what doors open.
What are you passionate about outside of modeling?
I am really passionate about being healthy and eating well. Life is short so I give my body the best. I feel that's important and if I were to open any shop in the future it would be based on being healthy. Tasty but healthy. Good food that makes your tummy happy. Even for keeping fit it's not about not-eating. Not eating just makes you grow fatter in time. If you skip meals you don't have the energy to move around. It's important to eat your meals and eat right. I just want people to understand this. More people understand this now which is great. Now everyone is like quinoa, kale, beet root. laughs. Which is great, people are seeing all these healthy food and they're starting to be open about it.