A diary by the models and photographers Alba Vitta & Candace Simmons Alba 
Make-up done by Wenchi by Candace Simmons
Assistance by Stirling Seitz & Jakob Tedrick Jake 
Text by Jake Tedrick & Alba Vitta with text proof by Teresa Roberts
My boyfriend, Jake and I, drive out towards the coast.  At 3 pm, we arrive at our friend Candace's house, and meet her boyfriend, Stirling. She does her makeup while we choose some clothes, and then does my makeup while the boys discuss music.  Stirling shows his new backpack with built-in subwoofer to Jake.
We are ready to go, clothes, makeup, hiking shoes, some snacks and of course the cameras.  Today our plan is to shoot each other in what Candace says is one of the most secret and magical places in California; I am so excited. Jake drives us through a road surrounded by redwoods – majestic trees that dwarf our Honda Civic, and whose canopy turns the road into an emerald tunnel. I feel this primeval forest still holds its secrets from me.
After several hours winding our way through the forest, the landscape opens up and we see the ocean. We follow the coastal road for a few miles, then take a right turn and park in a turnout.  We are the only car in sight.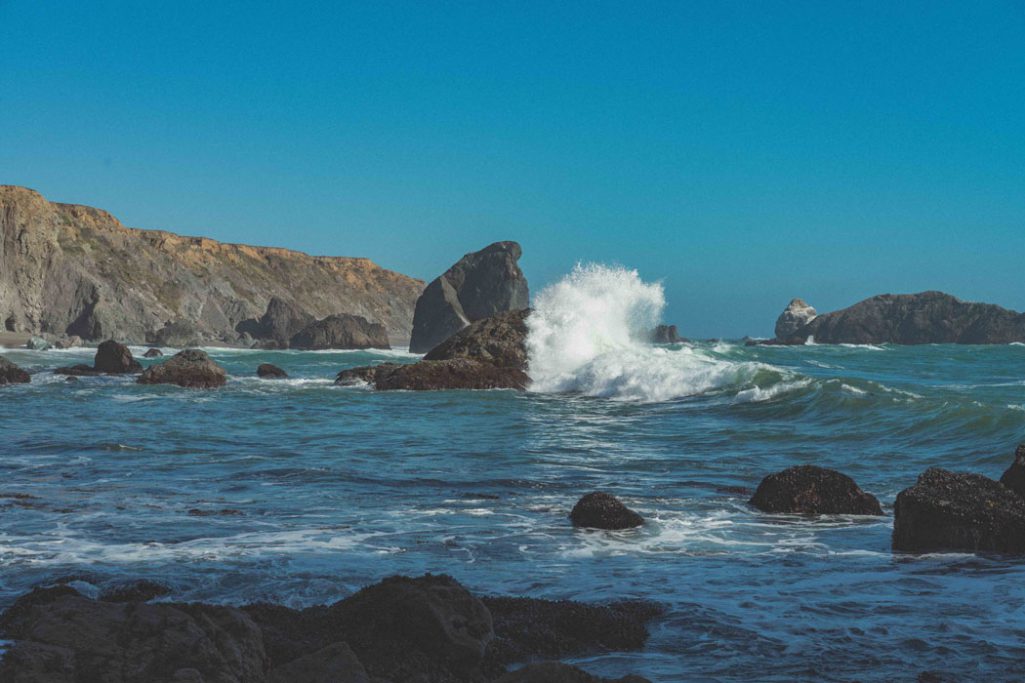 As we step out of our car, a spectacular view awaits us. The grassy hills that line the California coast break up and tumble down to meet the vast Pacific. Land and sea clash together to form a wild beach of grey sand and frothing water studded with monolithic, jagged towers of stone that march out into the deep.
There is no trail to descend from the cliffs, but Candace tells us not to worry.  She guides us to a dry creek bed crammed between two hills that leads down to the water. We make our way carefully, helping each other when needed, the rocks shifting beneath our feet.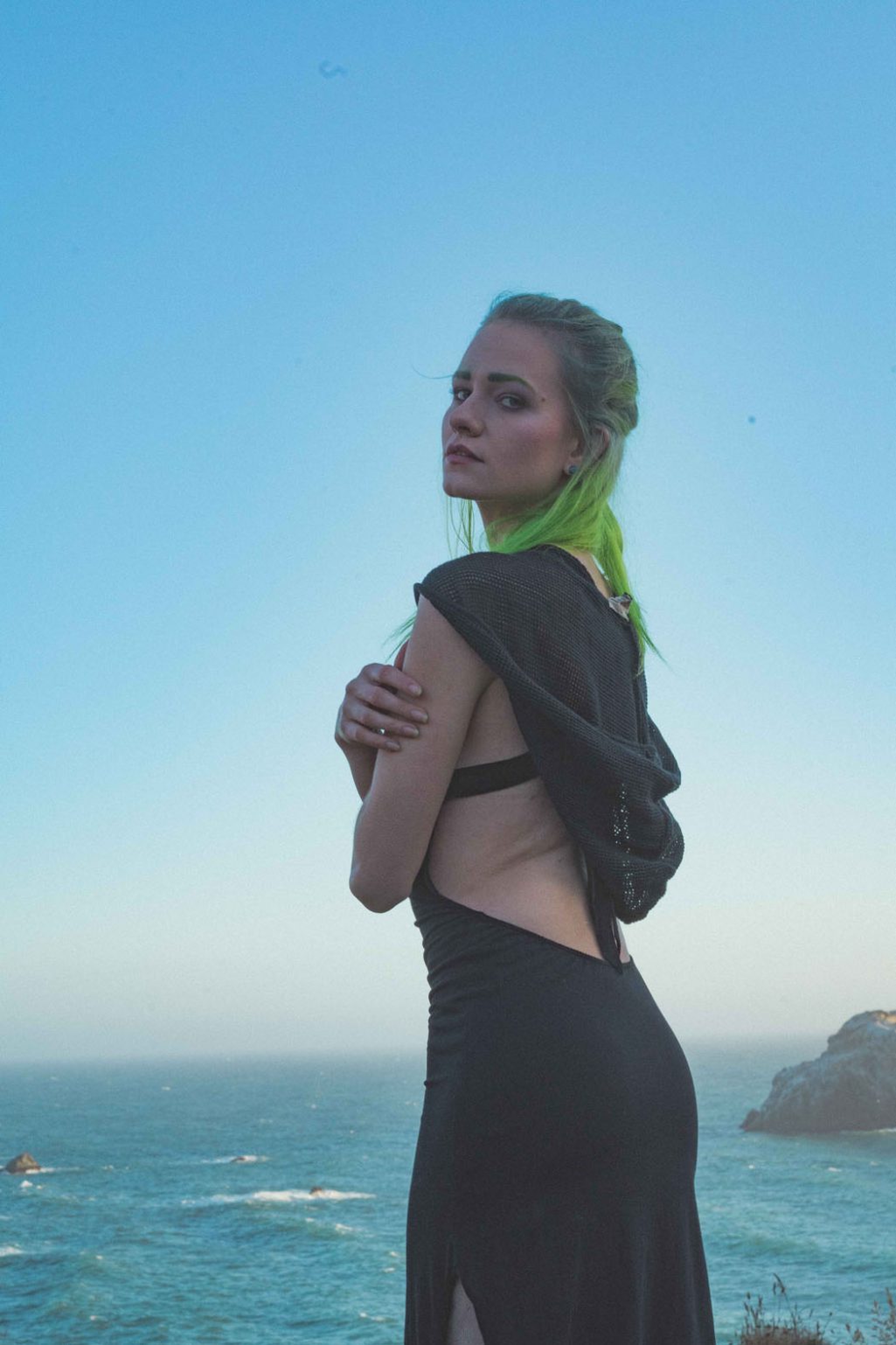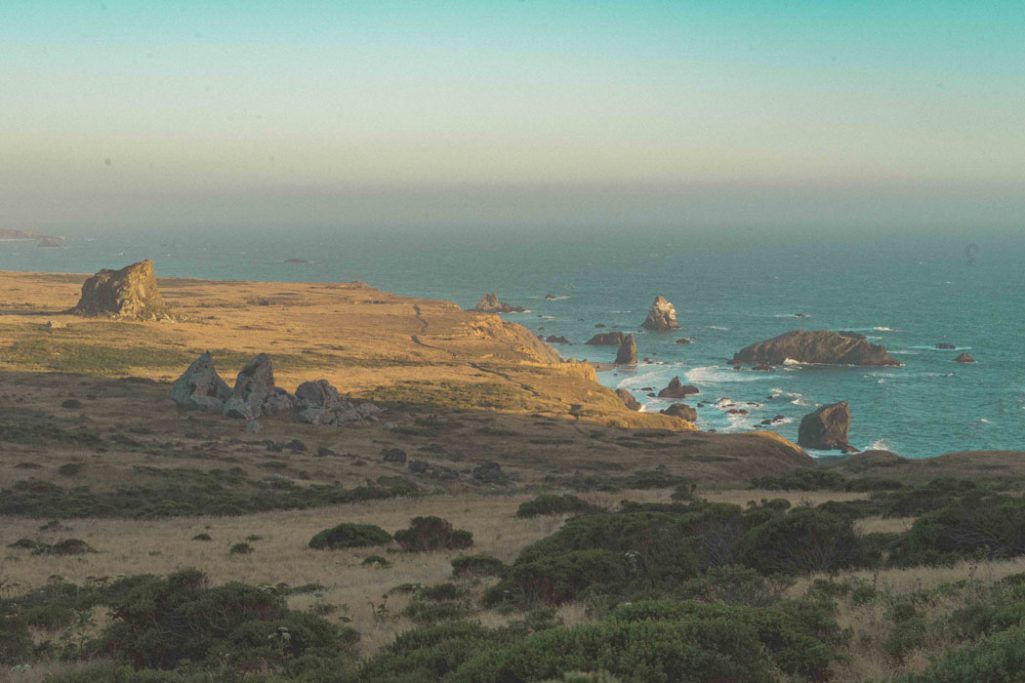 After fifteen minutes of scrambling through the rocks, the creek bed spills out onto the sand. Driftwood is strewn at the tideline, encrusted with kelp and mussel shells the size of dinner plates. A gull alights on a boulder a few yards away, and eyes us appraisingly.
Before we pull out the cameras, we explore the beach, finding a crevasse between two of the sentinel stones. Crabs scuttle away from us, escaping to hiding places known only to them. We weave our way through the rocks, exiting from the maze only to find ourselves at the entrance to a collection of tide pools. Deep green anemones the size of my palm filter the salty water that flows past and through them. A pair of osprey make a dramatic entrance, launching themselves from the cliffs behind us, and turning to wheel around above our heads.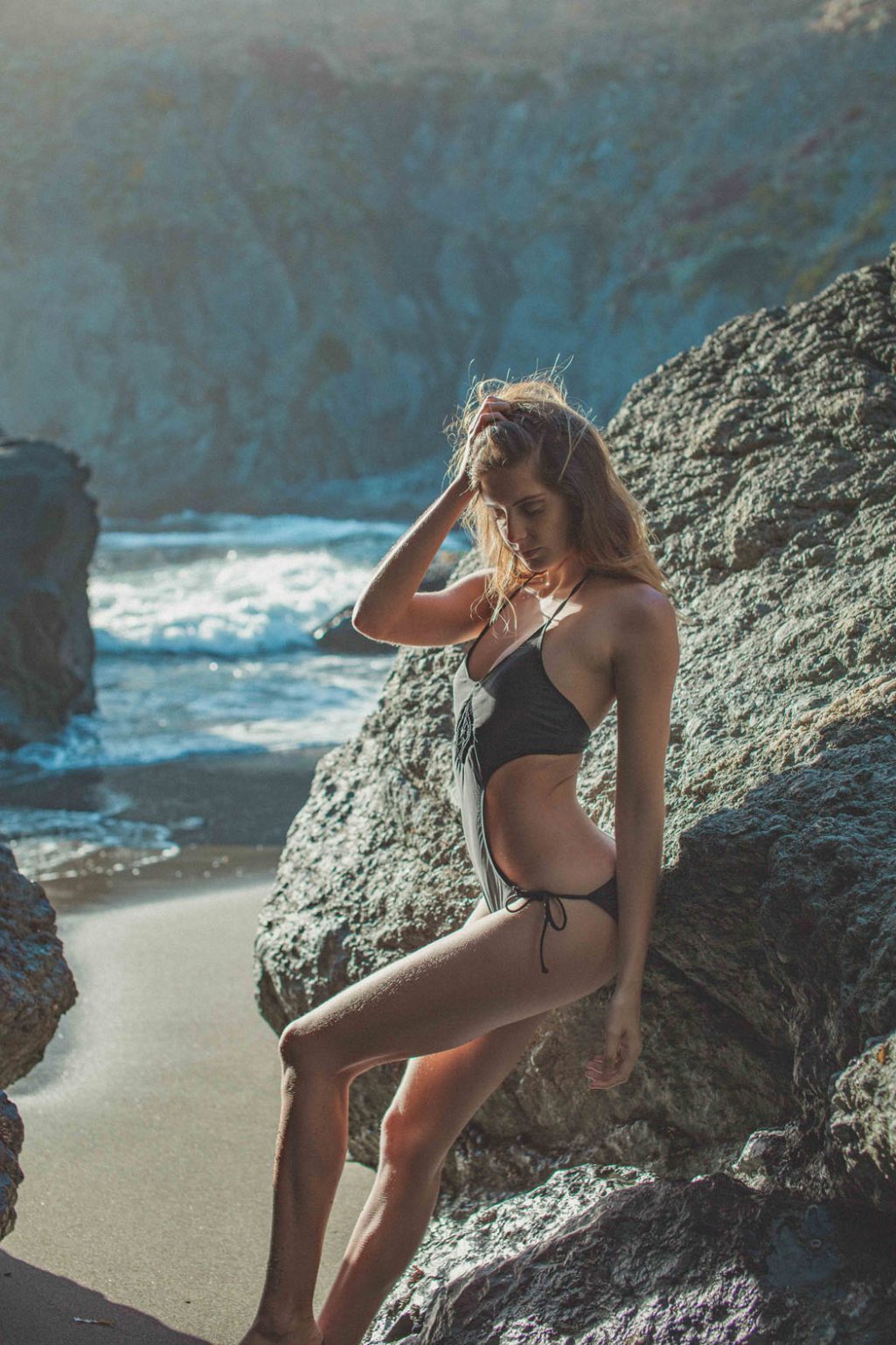 It's time to shoot. Candace poses first; we start with some colorful bikinis handmade by one of her friends. It is damn cold, but we work as fast as we can, wrapping ourselves in our jackets in between shots. We play with the shells and stones, ornamenting ourselves mermaid- style. Stirling and Jake alternate holding the reflector and taking some shots of us as well.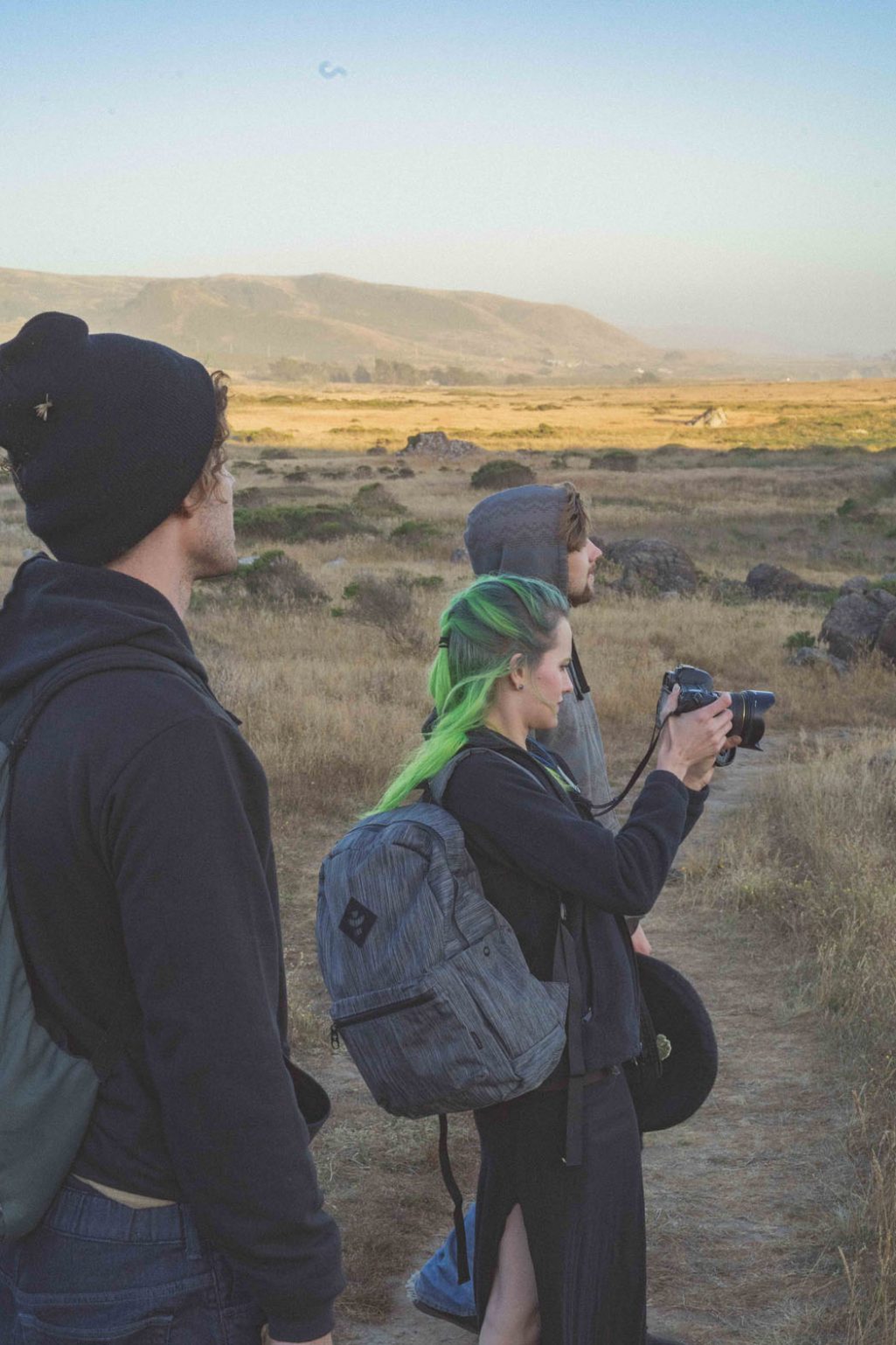 After an hour of shooting, we start to become cold as the sun sinks below an escarpment. We decide to head back before it gets dark. Climbing back up through the creekbed, we pause as we reach the top of the sea-cliffs for one final shot of the panorama of sea and sky. Continuing back up to the road, we jump into Jake's car and he turns the heaters on full blast.  We head back inland, cameras full of images, feeling fortunate to have experienced that wild place.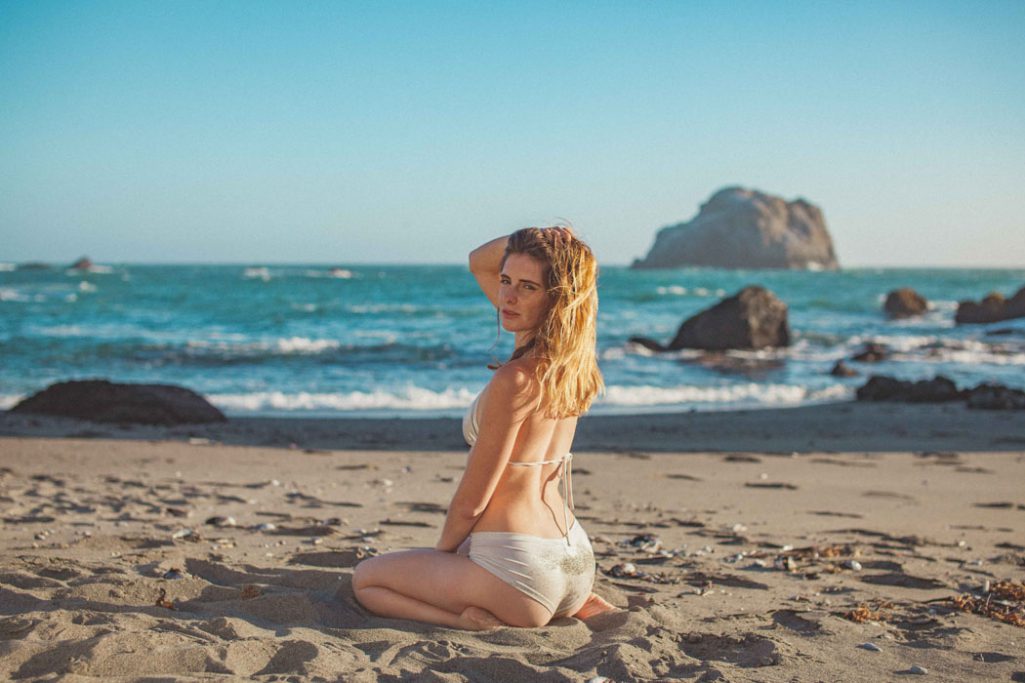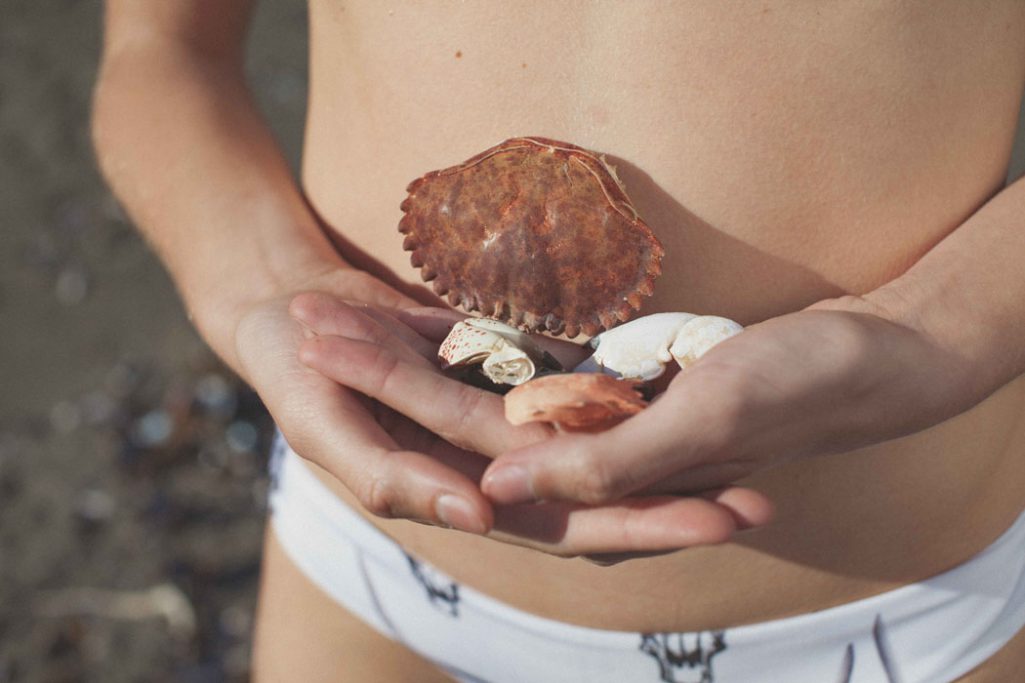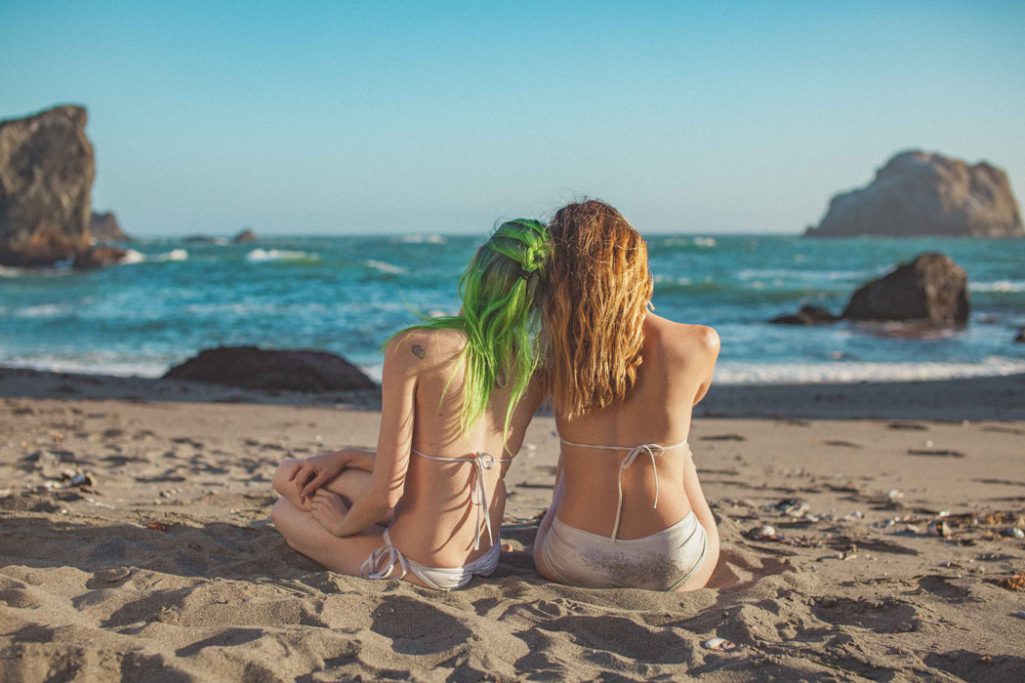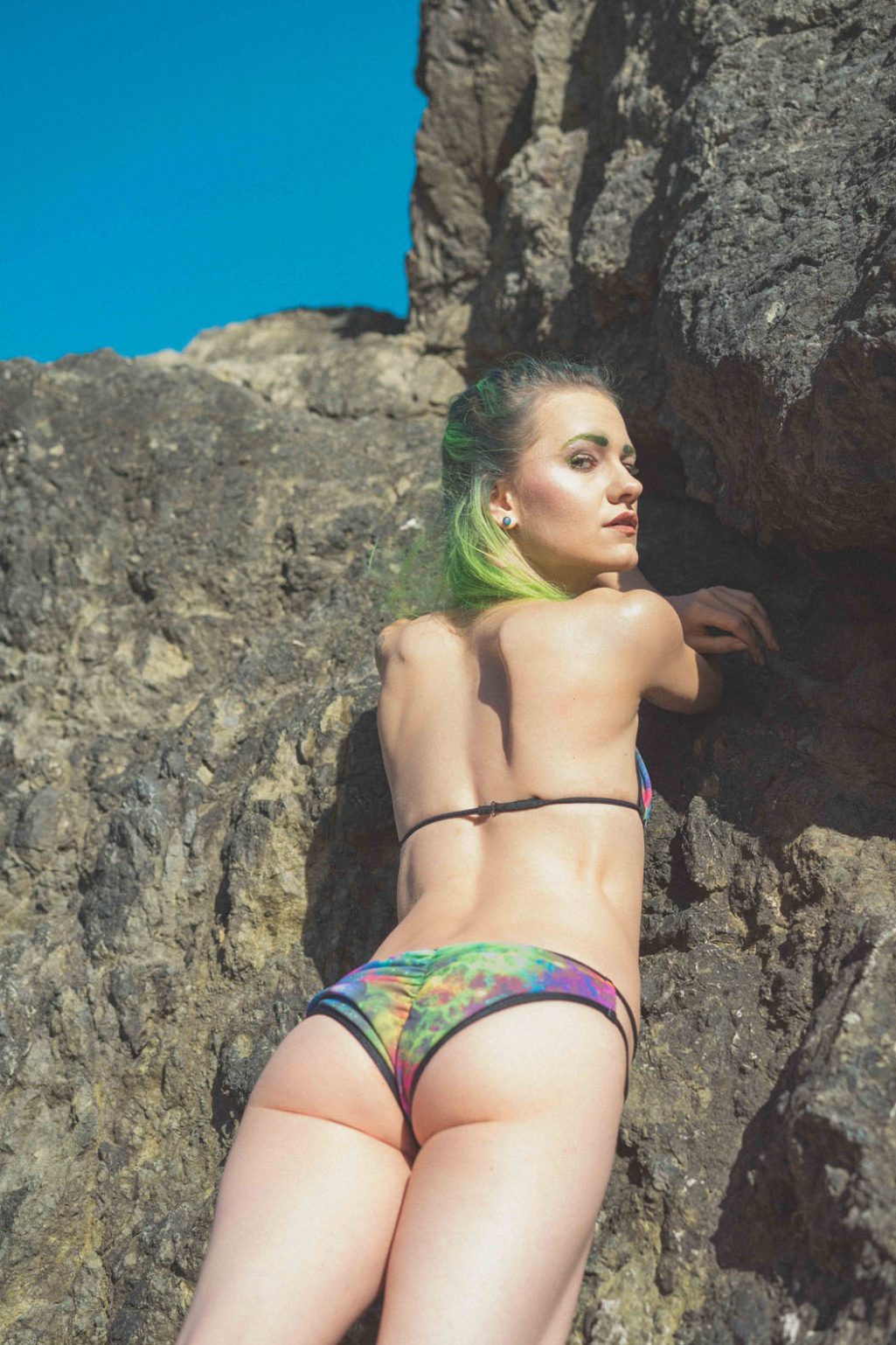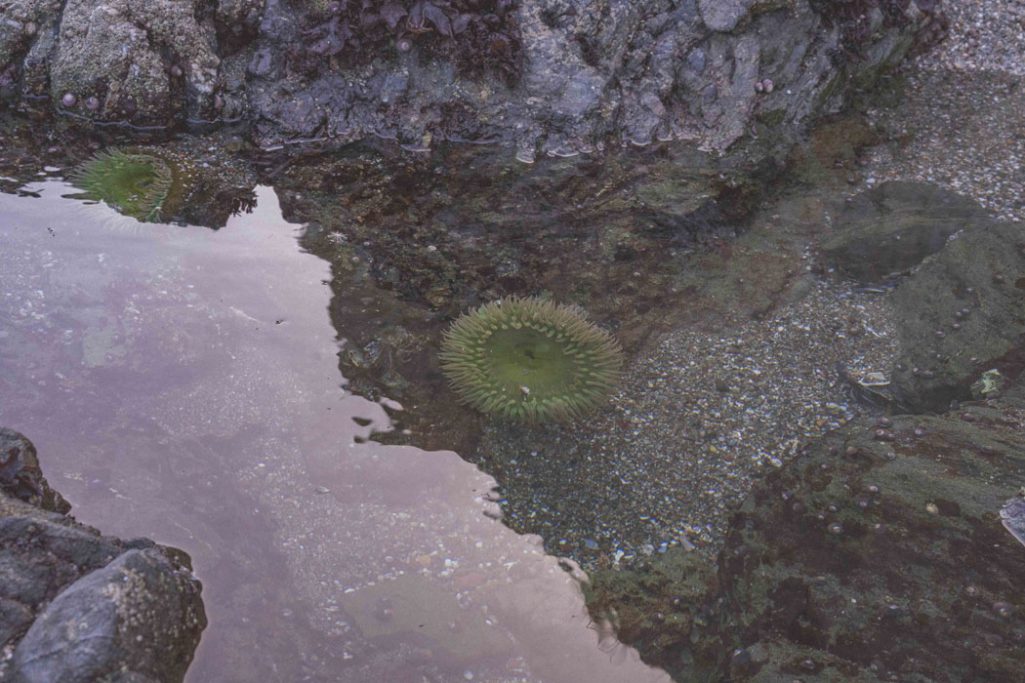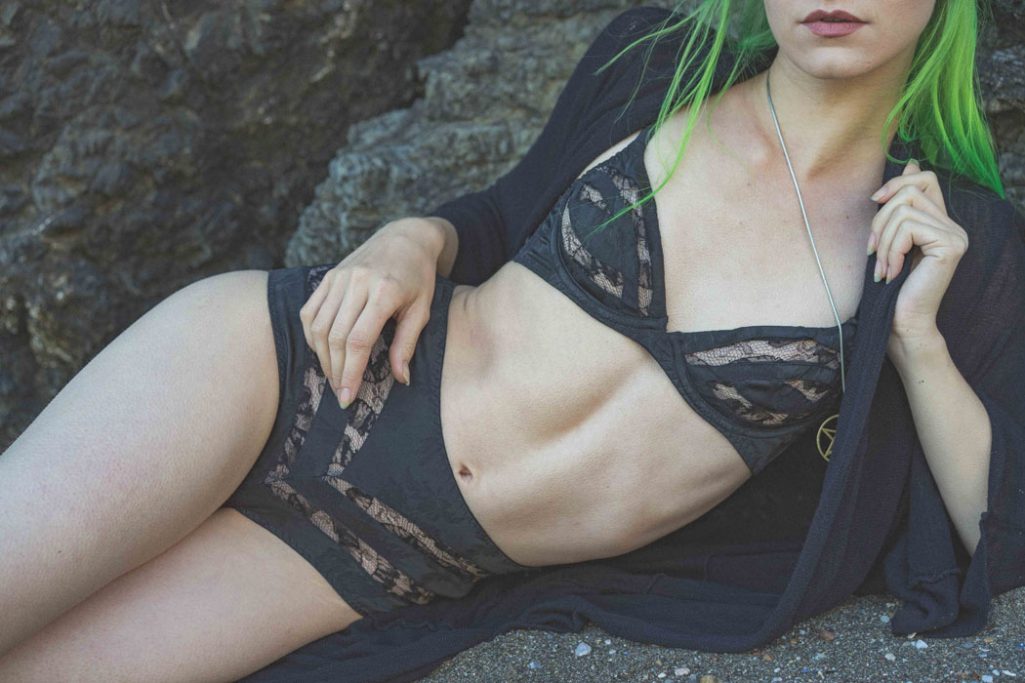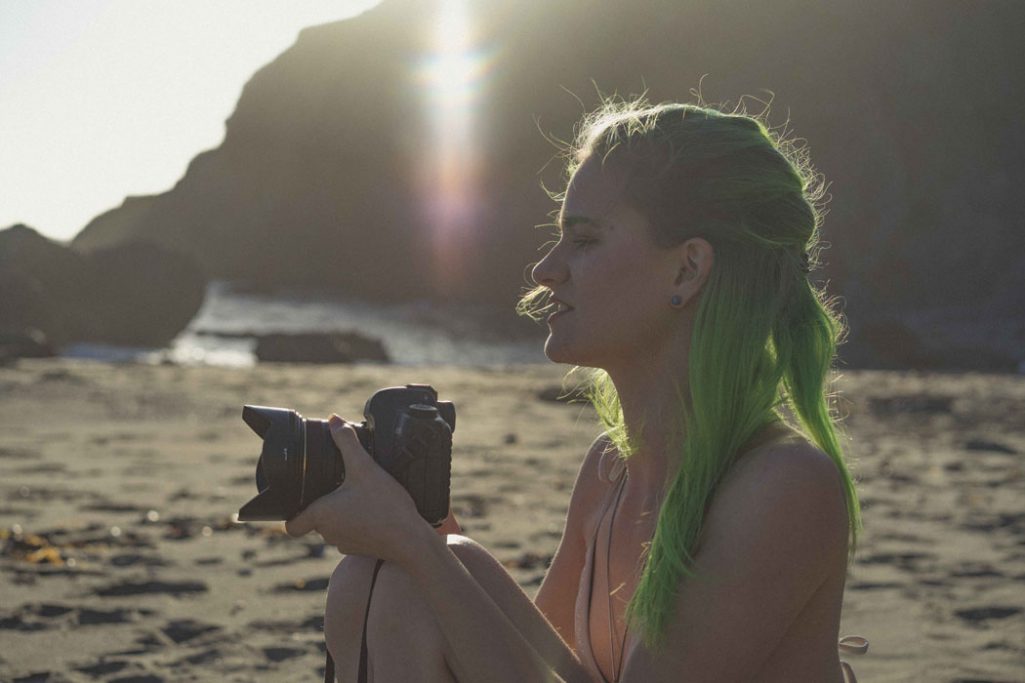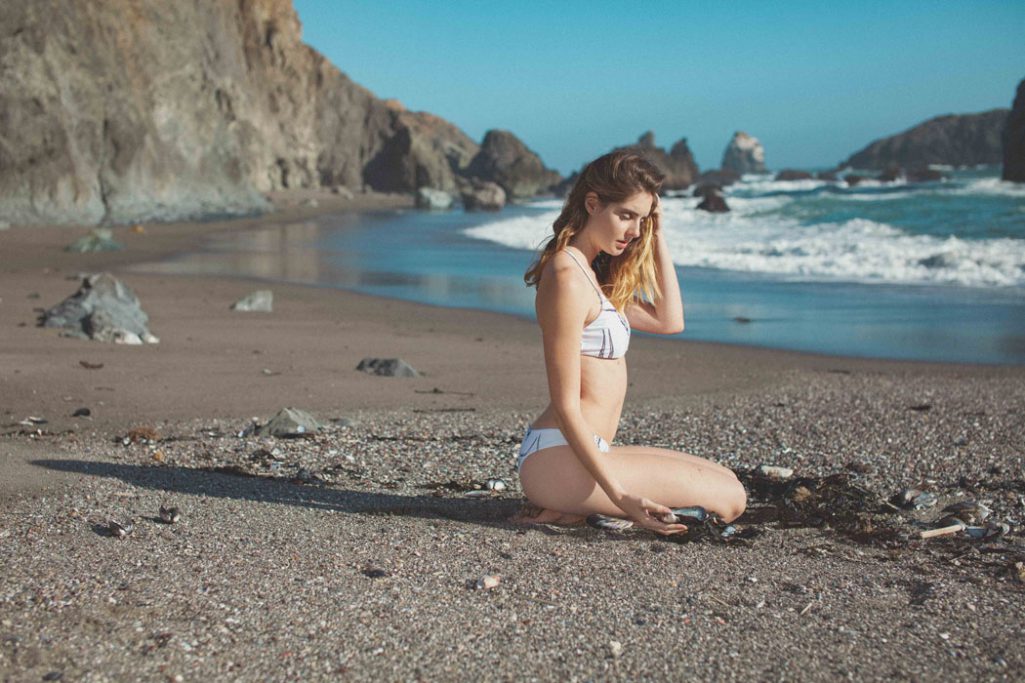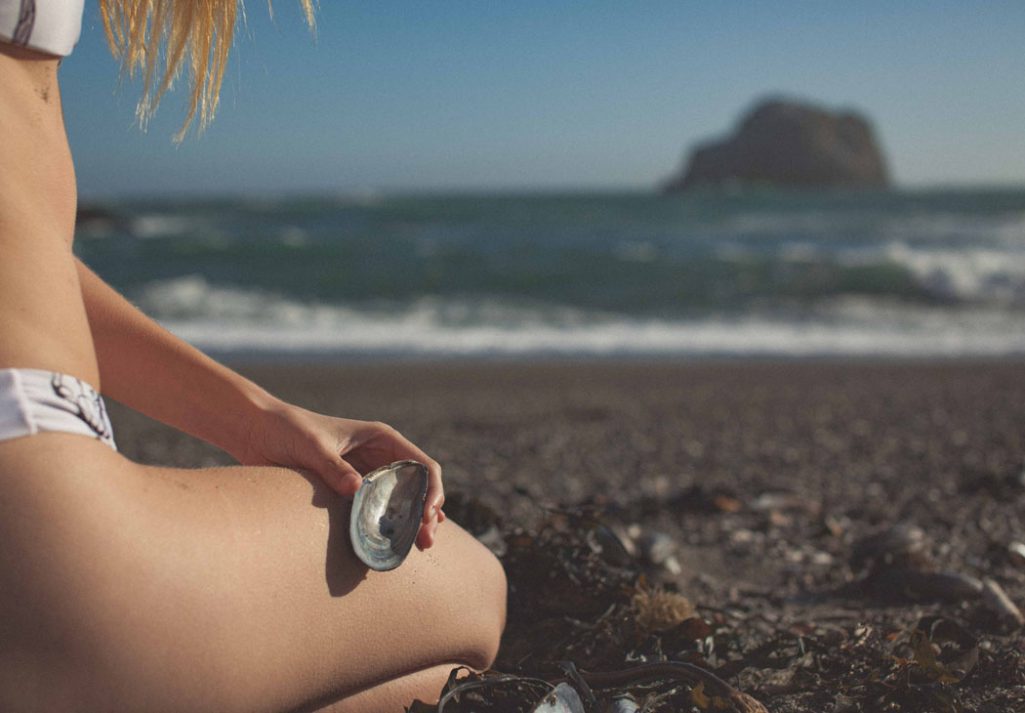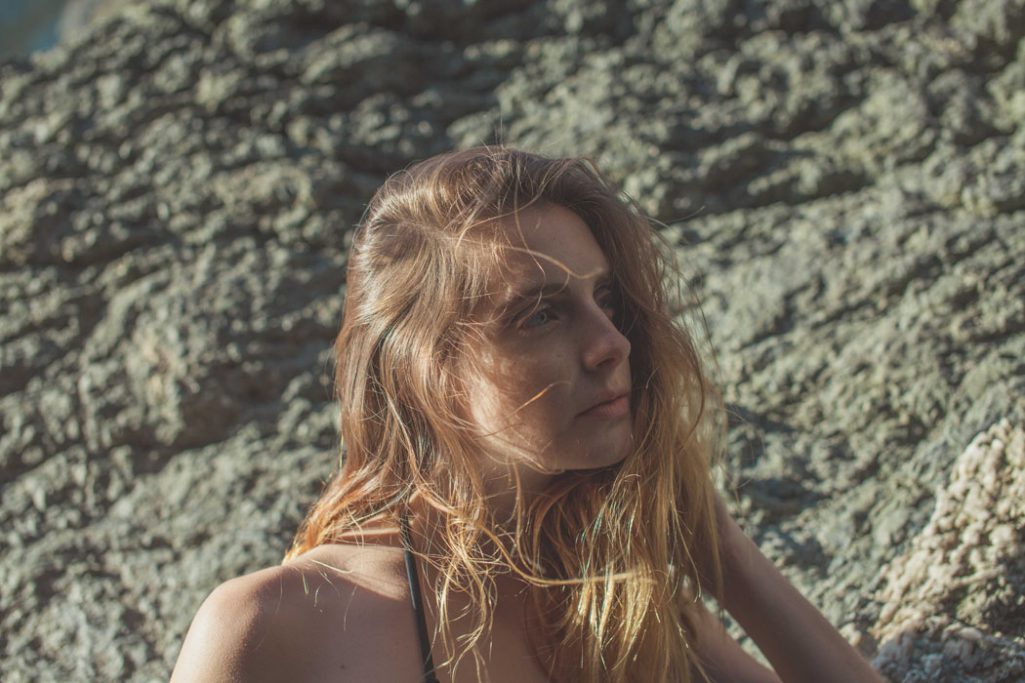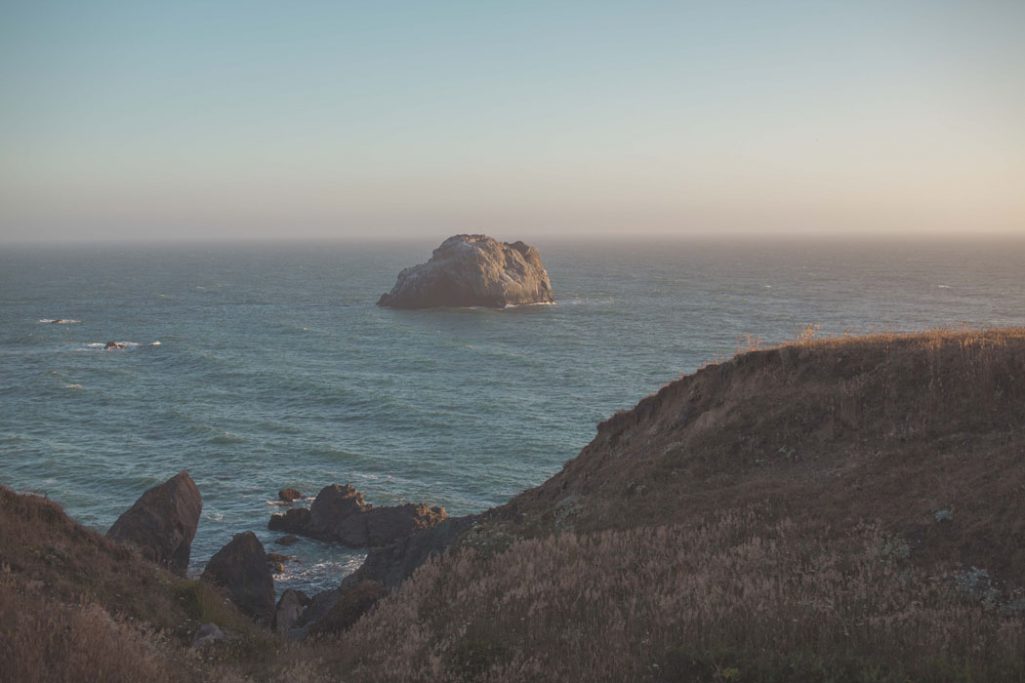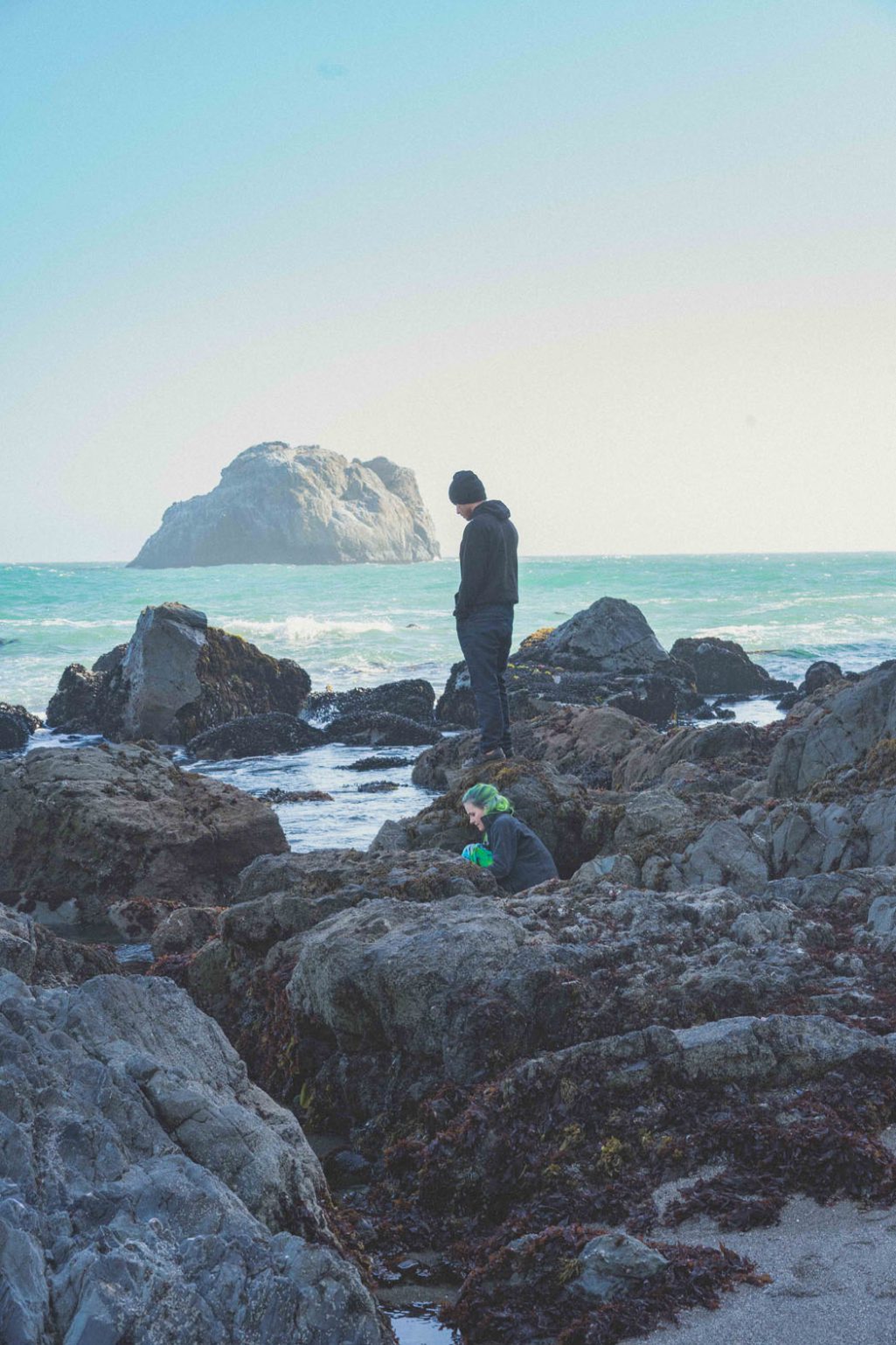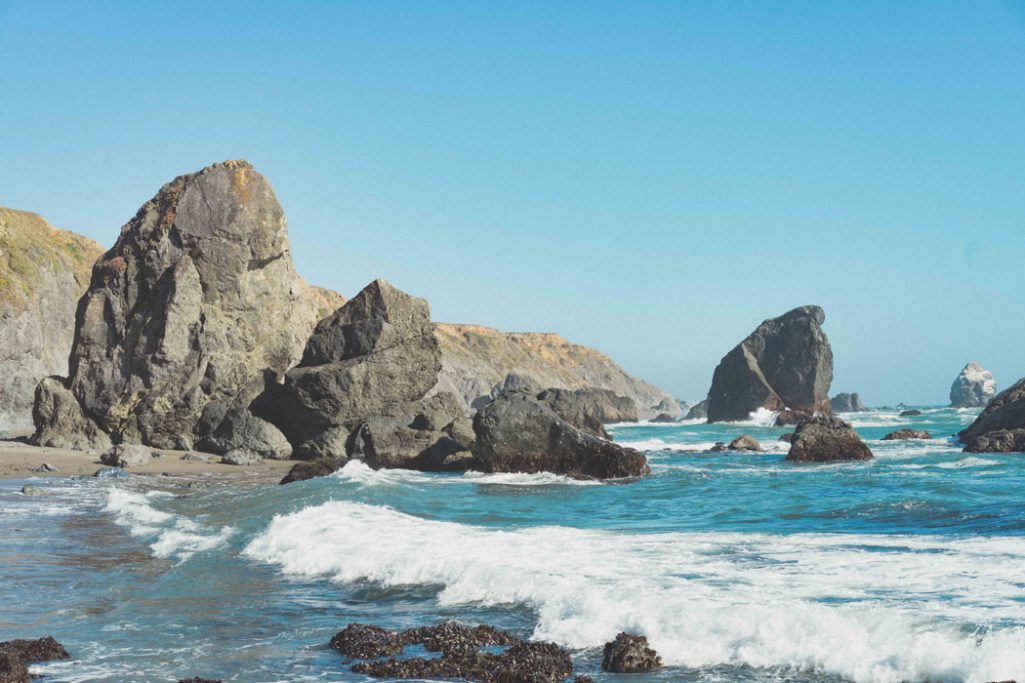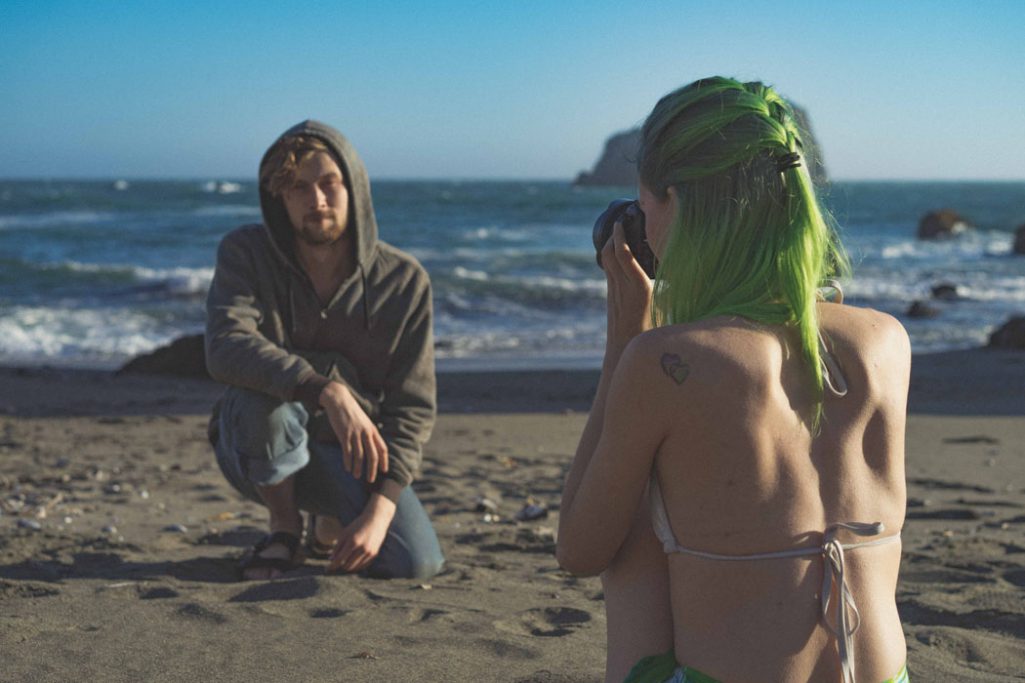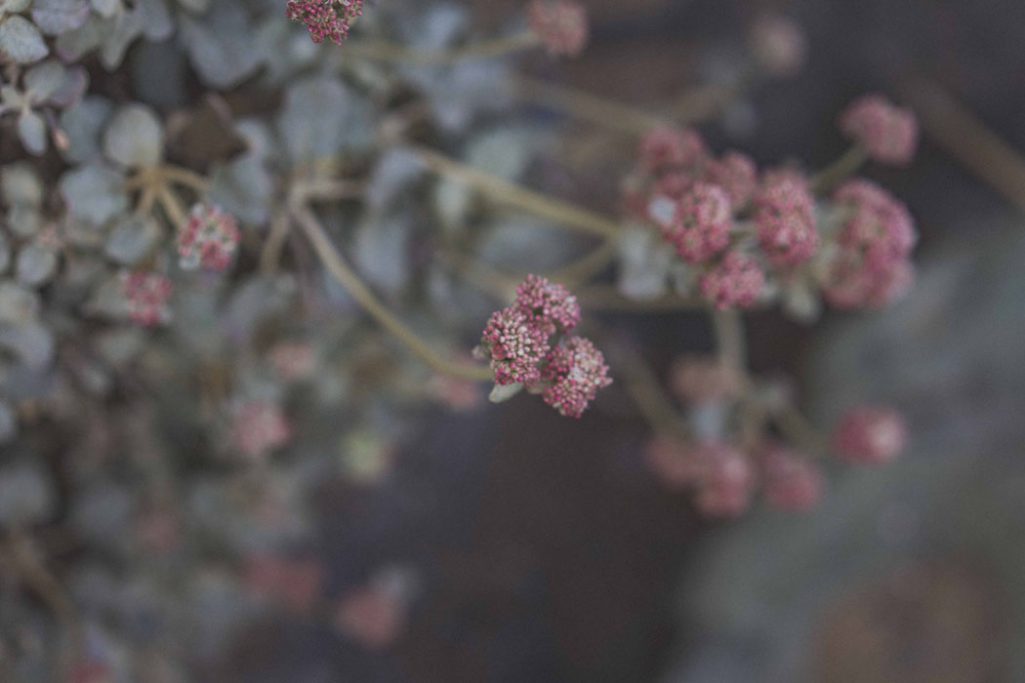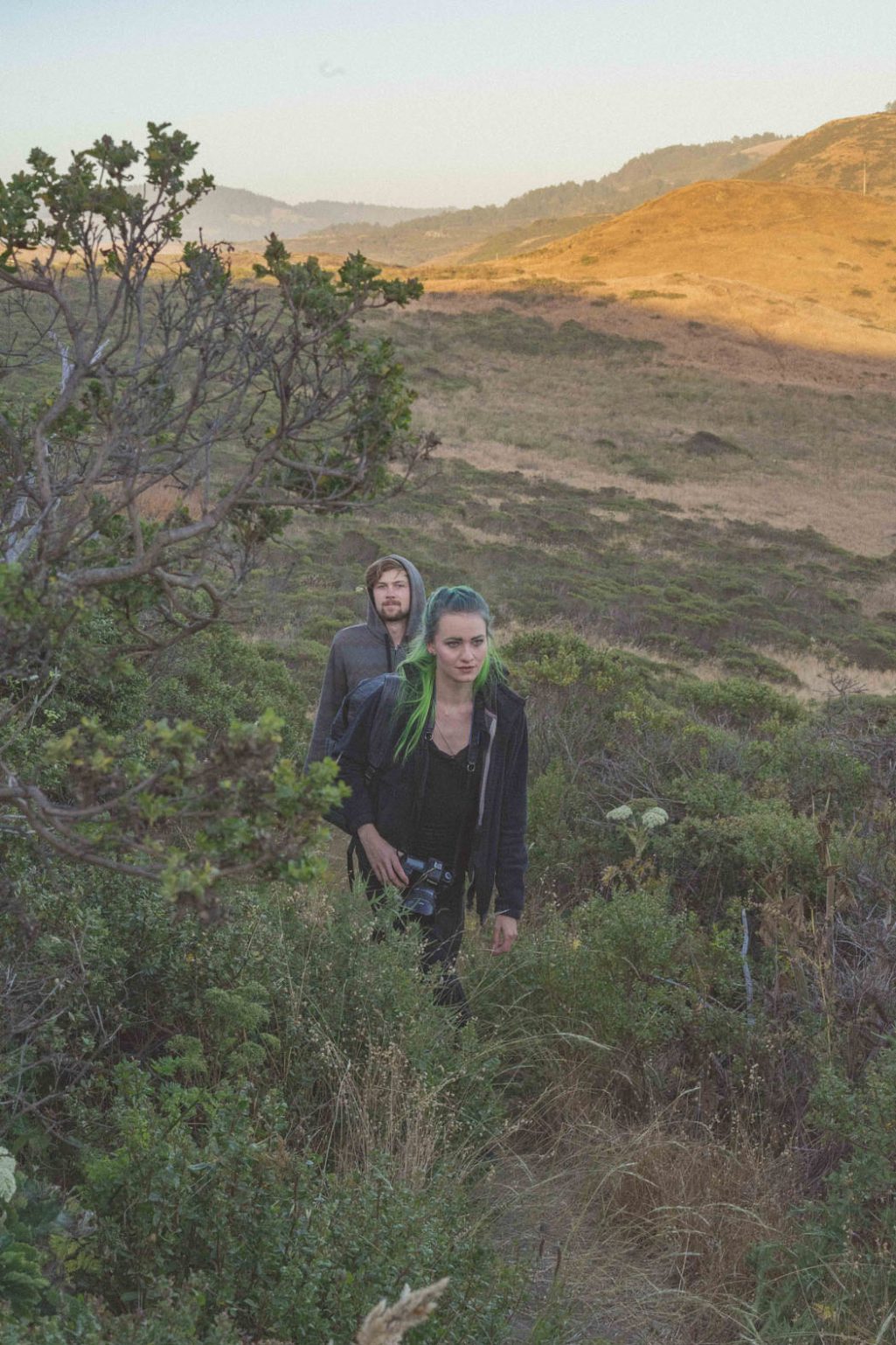 Models and Photographers: Alba Vitta & Candace Simmons Alba @albavitta @vitta.gallery Candace @wenchimodel
Makeup: Wenchi by Candace Simmons www.facebook.com/WenchiArt
Assistants: Stirling Seitz & Jakob Tedrick Jake @jake.movement.balance Stirling  soundcloud.com/computerbeats
Text: Jake Tedrick & Alba Vitta and Text proof: Teresa Roberts