"It was time that I took my biggest inspiration, my Oma, out for a shooting stroll again. After all, my grandfather is always so proud of his wife when she gets published; 'in your old years, you're becoming famous!' he always says.
They have now been married for 64 years, and this time he was to join her in her fame, and alongside Opa, Oma's best friends Sonja and Fela." tells photographer Gioia Zloczower about this, undoubtedly phenomenal, photo shooting. "Oma & Friends at Hotel Urania" as Gioia named the story, smiles when she explains how she introduced the idea to her grandma. "All you have to bring is a pink channel suit and a red dress, I'll get the red tights!" she told her enthusiastically on the phone when putting on her best 'speak-in-your-sweetest-tone-to-your-Oma's-friends' voice and asked her to join the shoot. "The goal is we're making a spoof of Manner Schnitten and Austrian Airlines! I've booked two rooms at Hotel Urania already!" she added. And Gioia continues:
'Isn't that an hourly hotel?' Sonja asked. She knew more than I did at the time.
It wasn't hard to get the ladies, and most of all my Oma and Opa involved. Getting their hair done, preparing outfits and gossiping to their families about spending the day at a love hotel would be keeping them busy for the next week before the shoot, and keeping the elderly busy is a good thing to do, they say.
When the Portier at Hotel Urania welcomed us in the day of the shoot, I doubt he saw the guests he had been expecting. I had brought 20 packages of Manner Schnitten, a bottle of champagne, suitcases of clothes, my disposable cameras and 4 pensioners that were excited to strut their stuff.
We were shown up to our first room alongside the Portiers cheeky smile, and while the four of them were getting dressed in the first bedroom (a pink explosion of tackiness) the ADD photographer in me was exploding myself: there was so much ugly beauty in that room and to top it off it was filled with oldies! I mean, how often does that happen in life? I wanted to capture it all! It took a while until the four of them came down their high of preparing their makeup, fiddling around with the champagne bottle and comparing outfits.
There were lots of laughs about how old they are, how crazy I am, and about how my 91 year old Opa is spending his day at an hourly hotel with three beautiful ladies during the shoot. As a reward and to keep them going, they received a Manner Schnitte after every couple of shots."
We are just so in love with this concept, the story of that day and of course the wonderful outcome!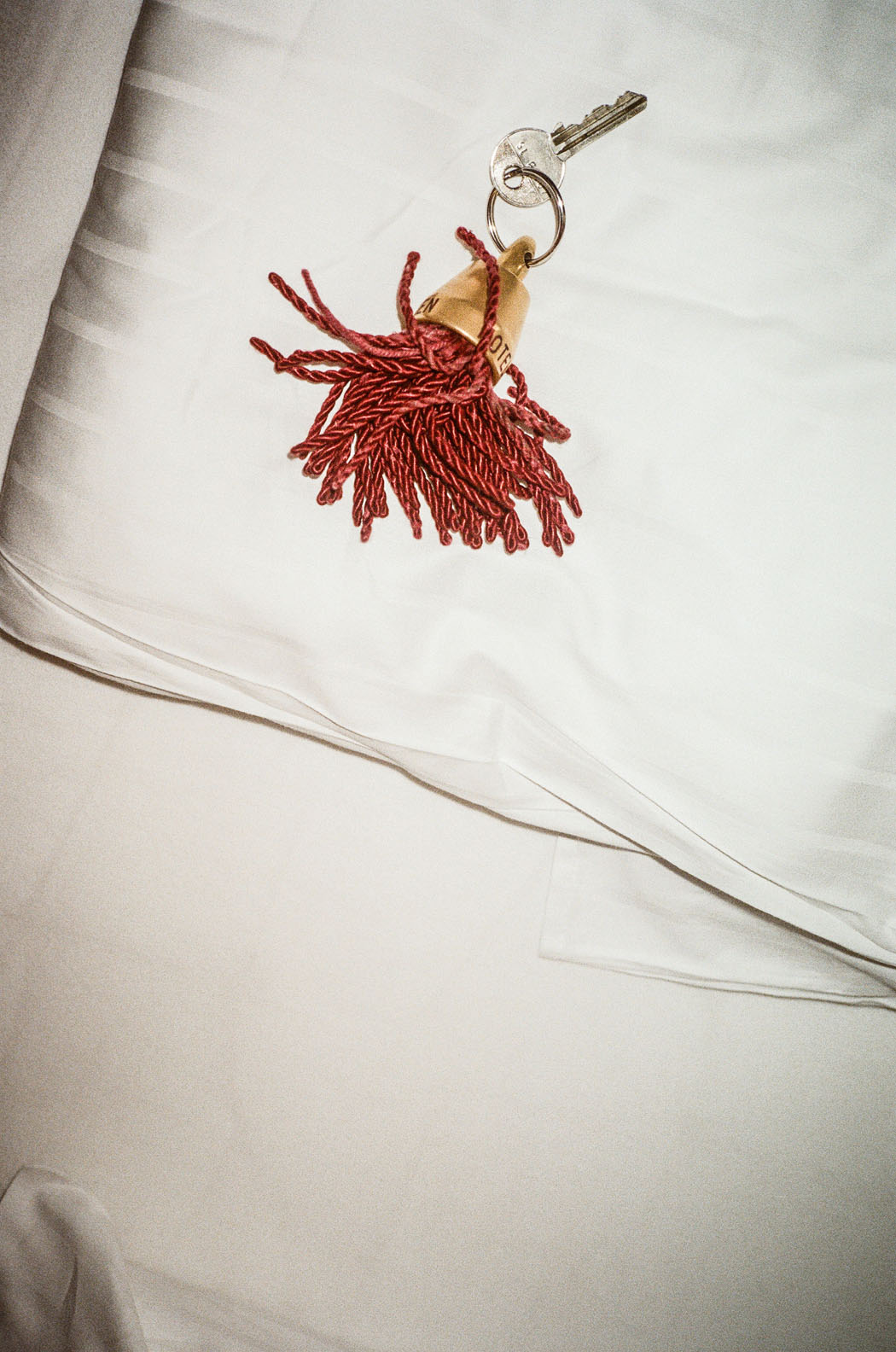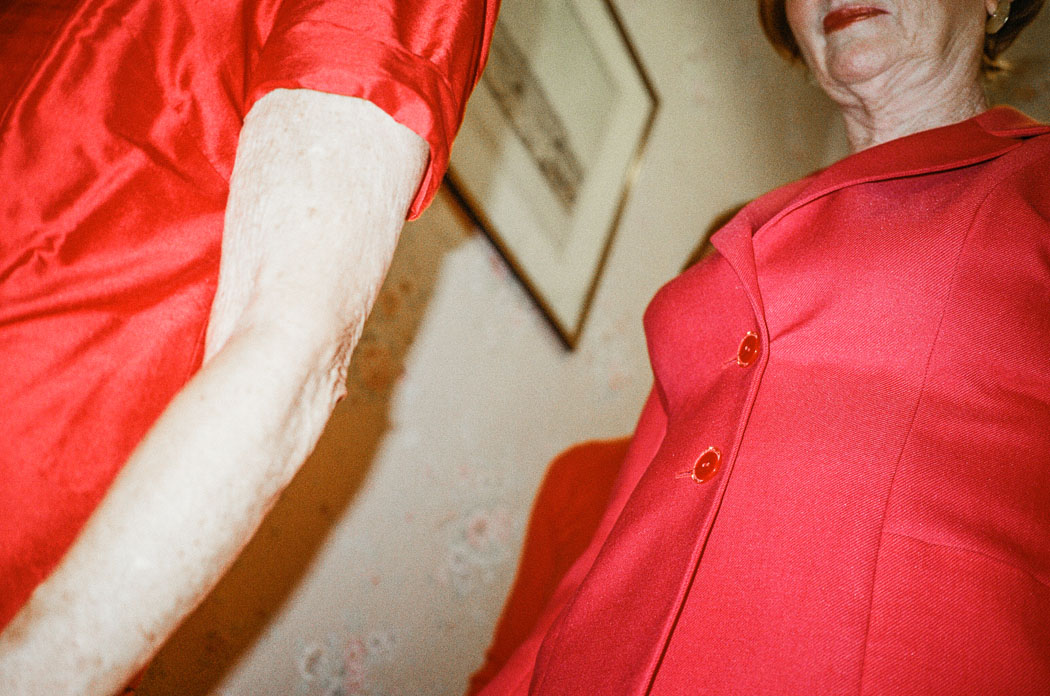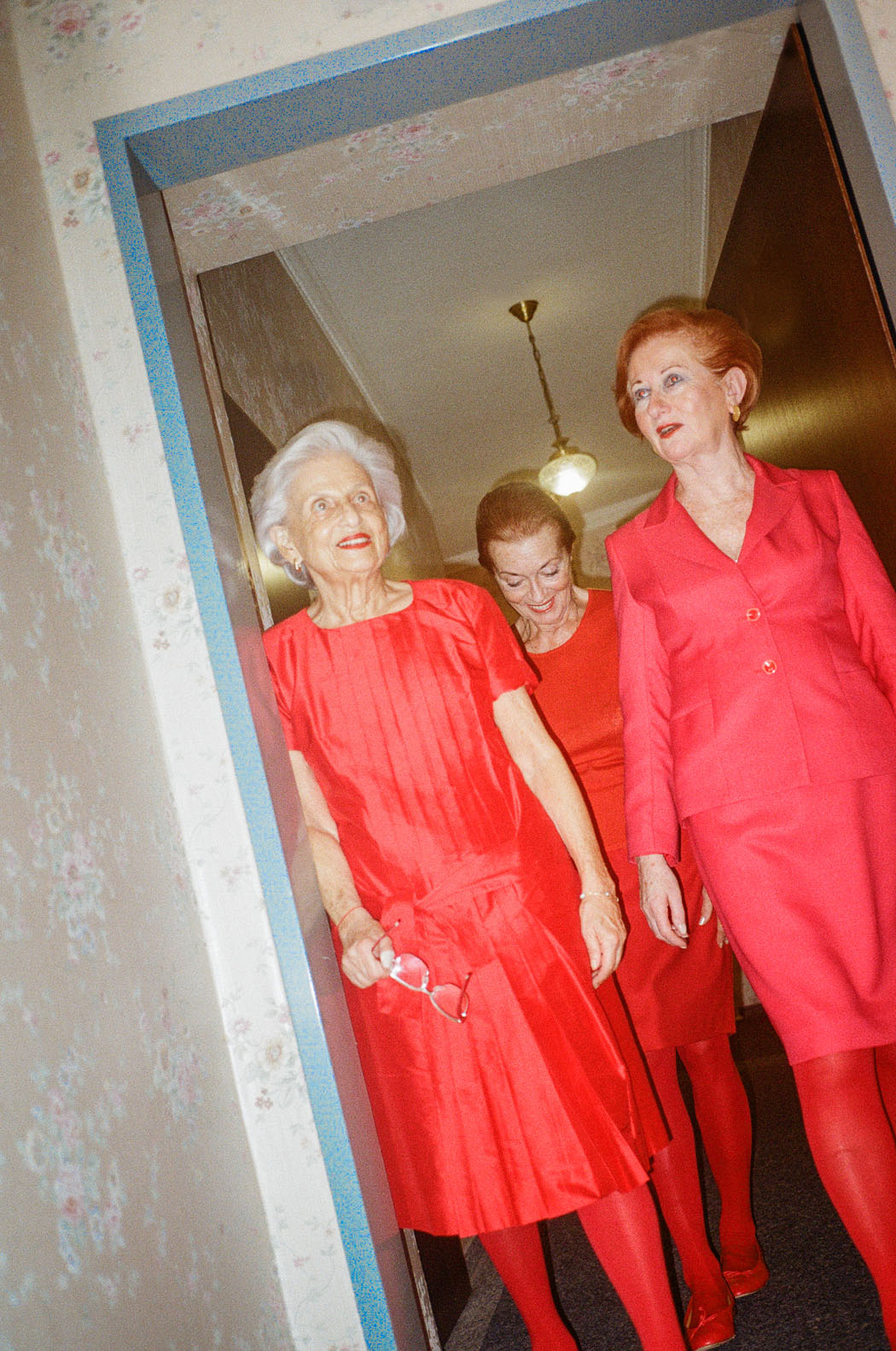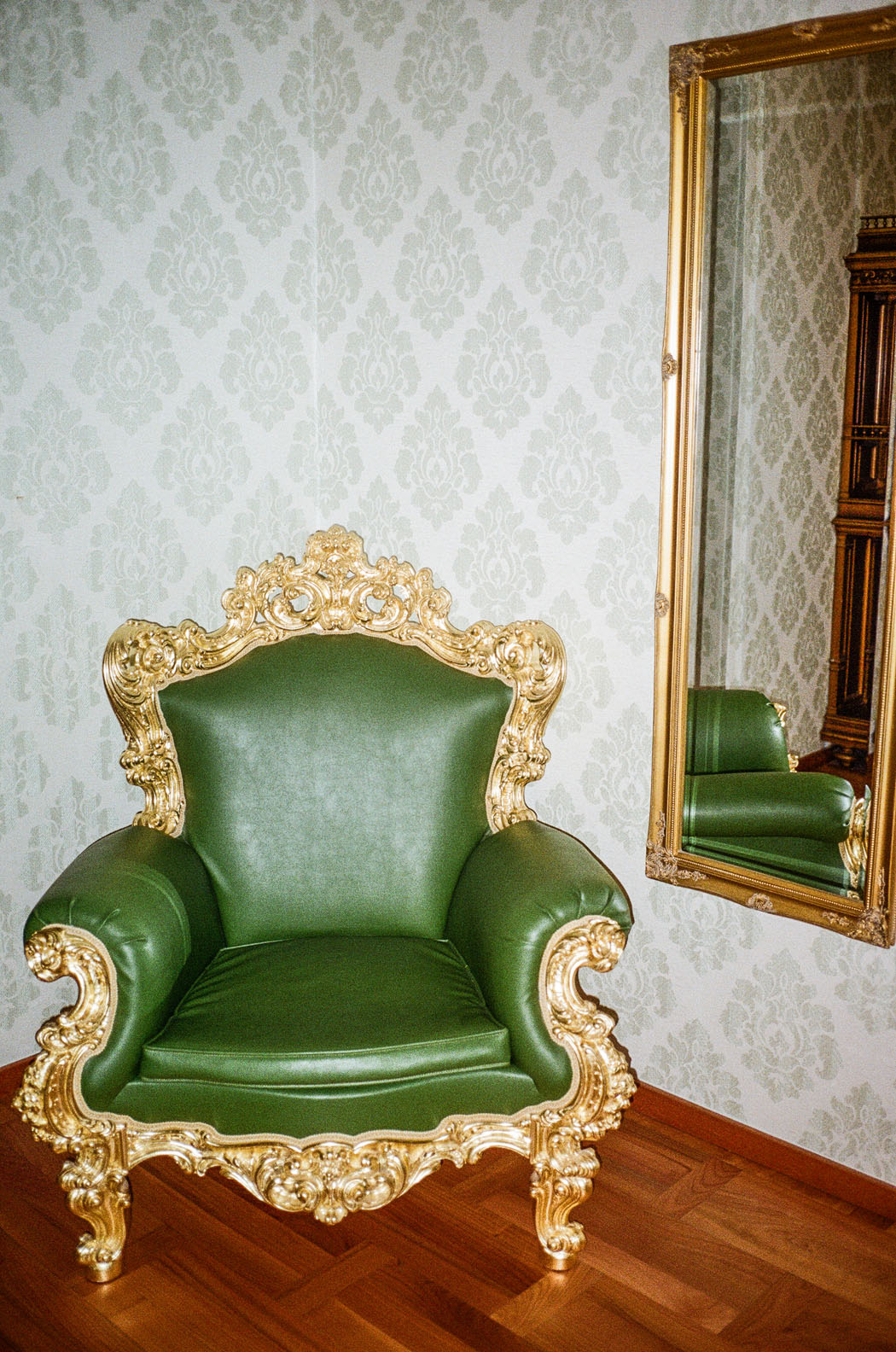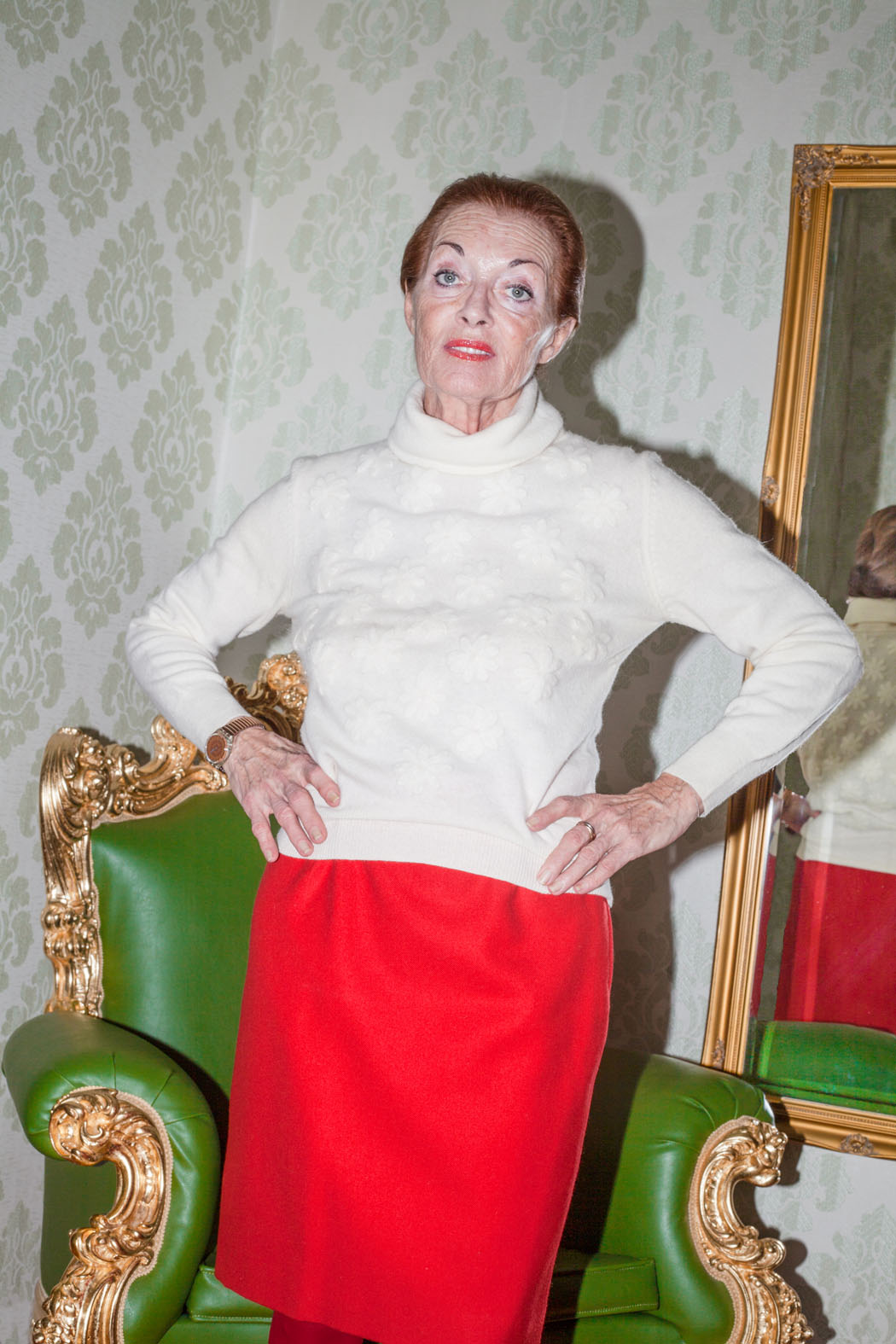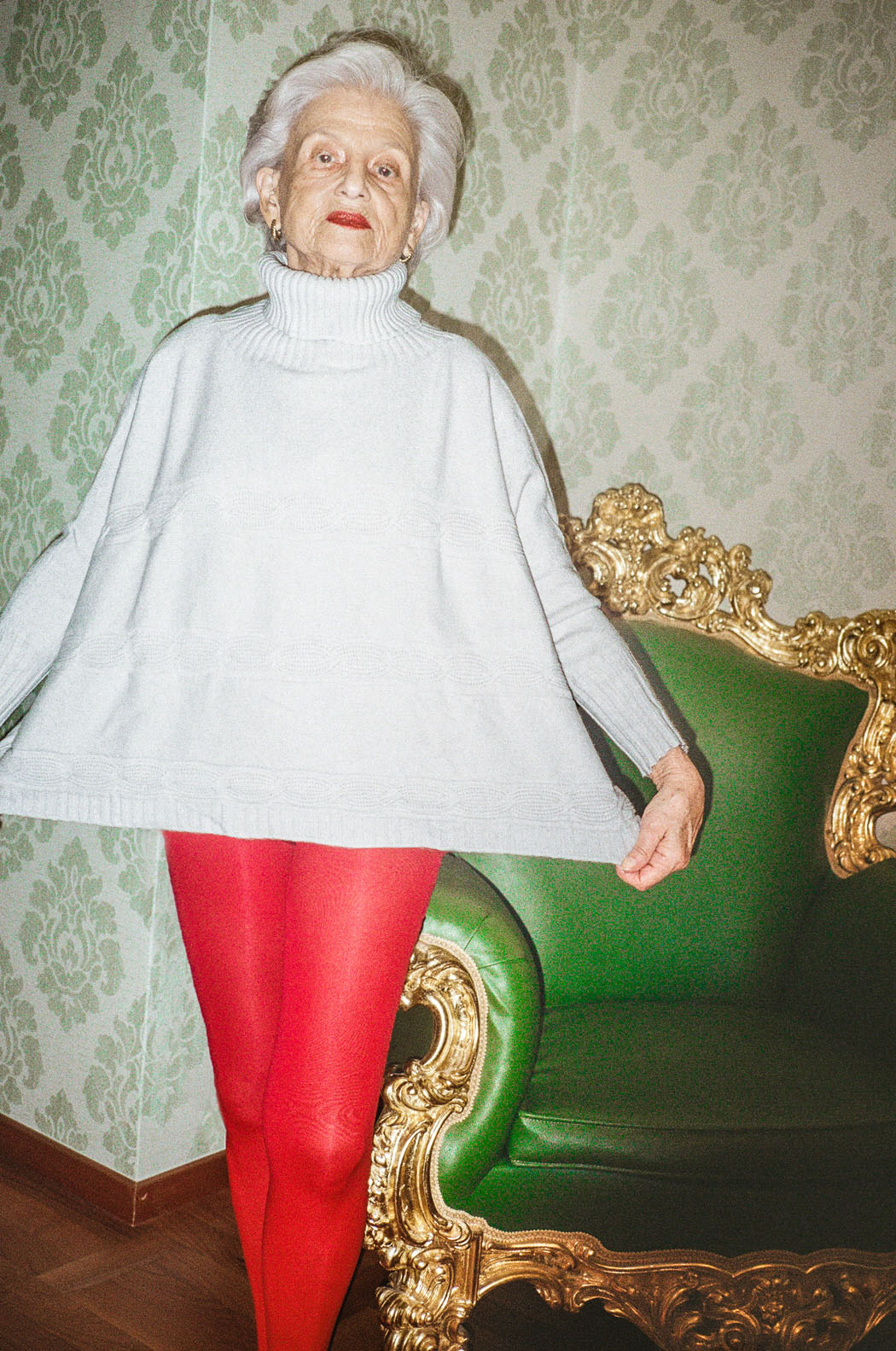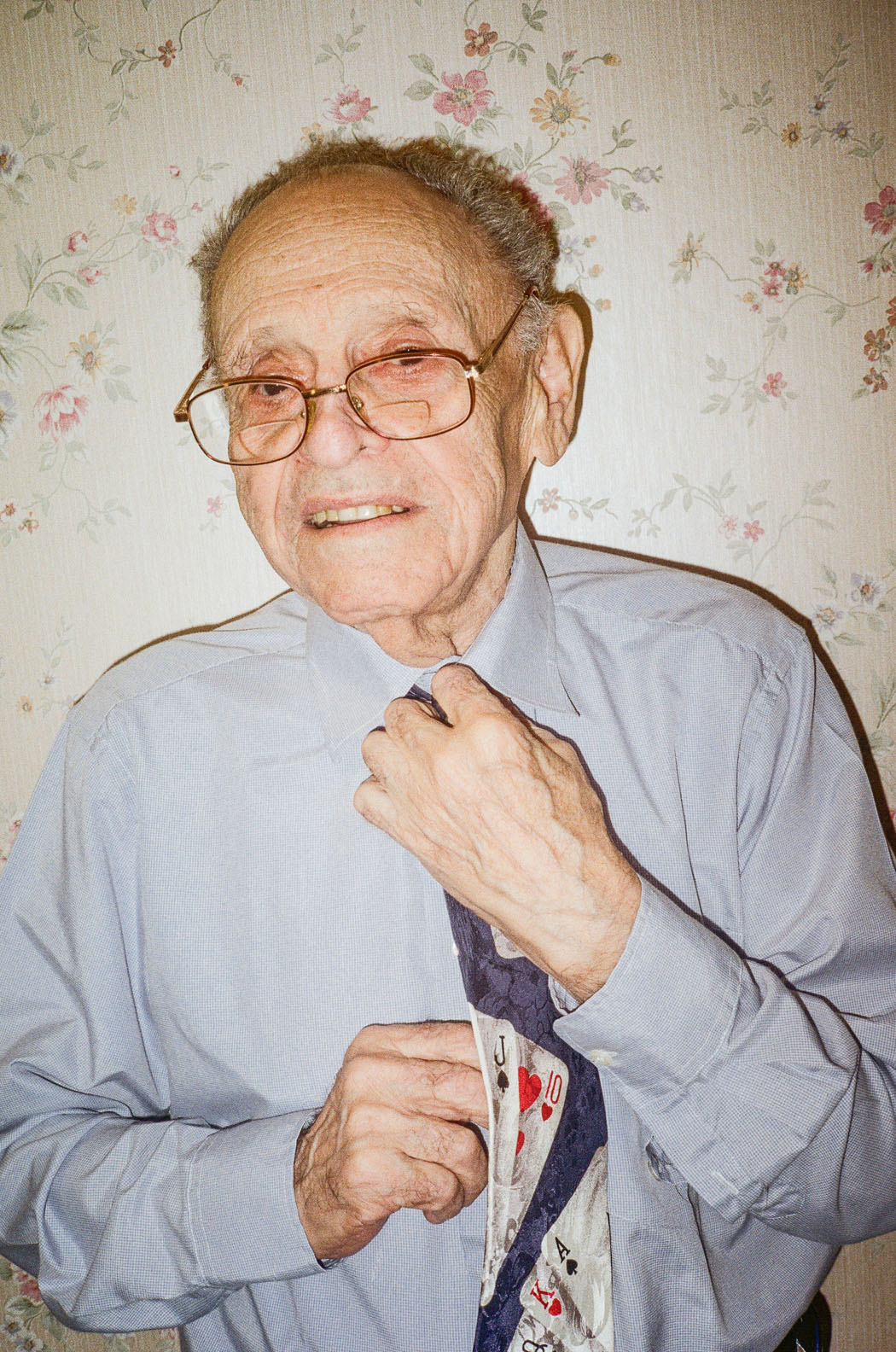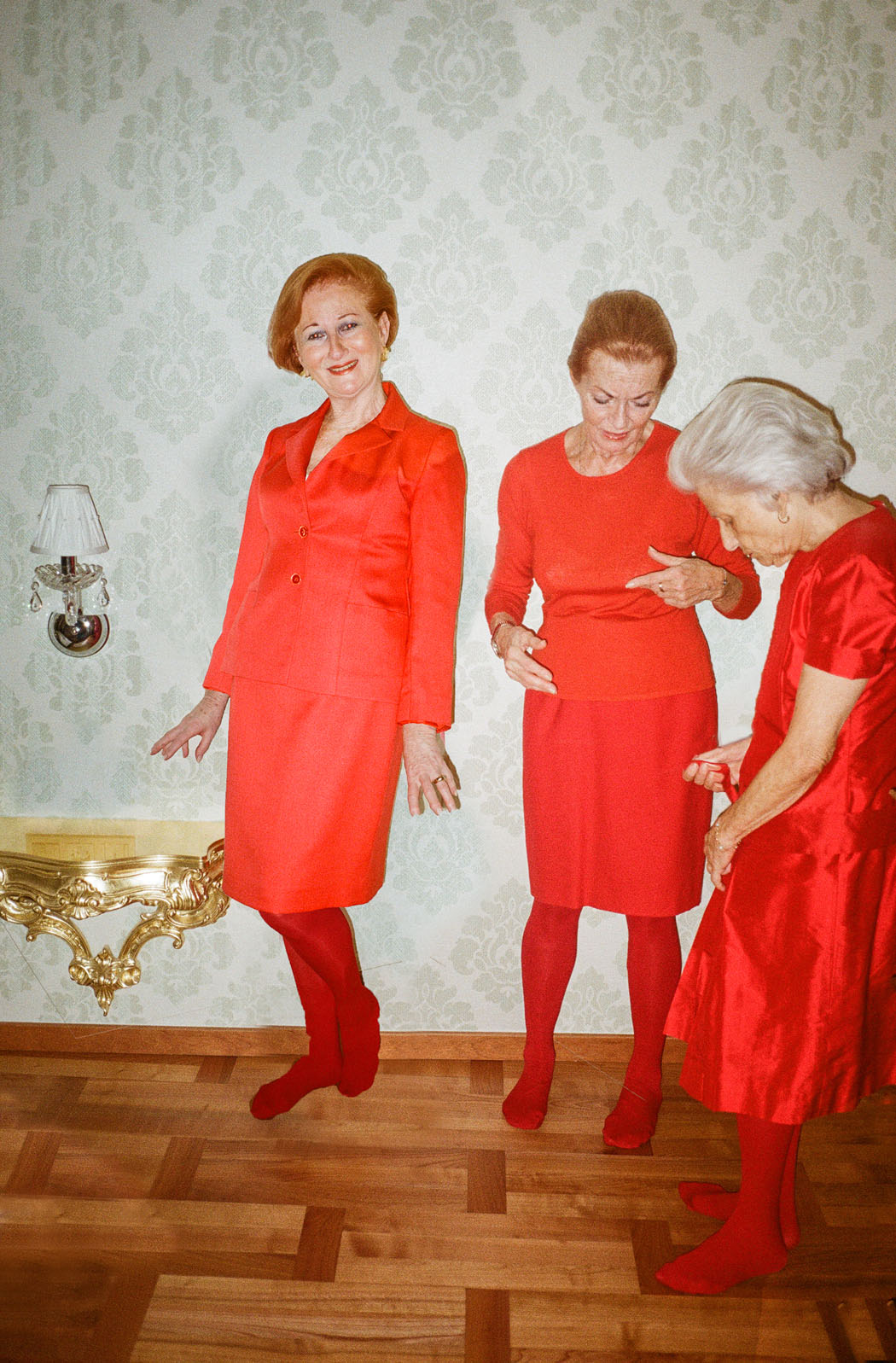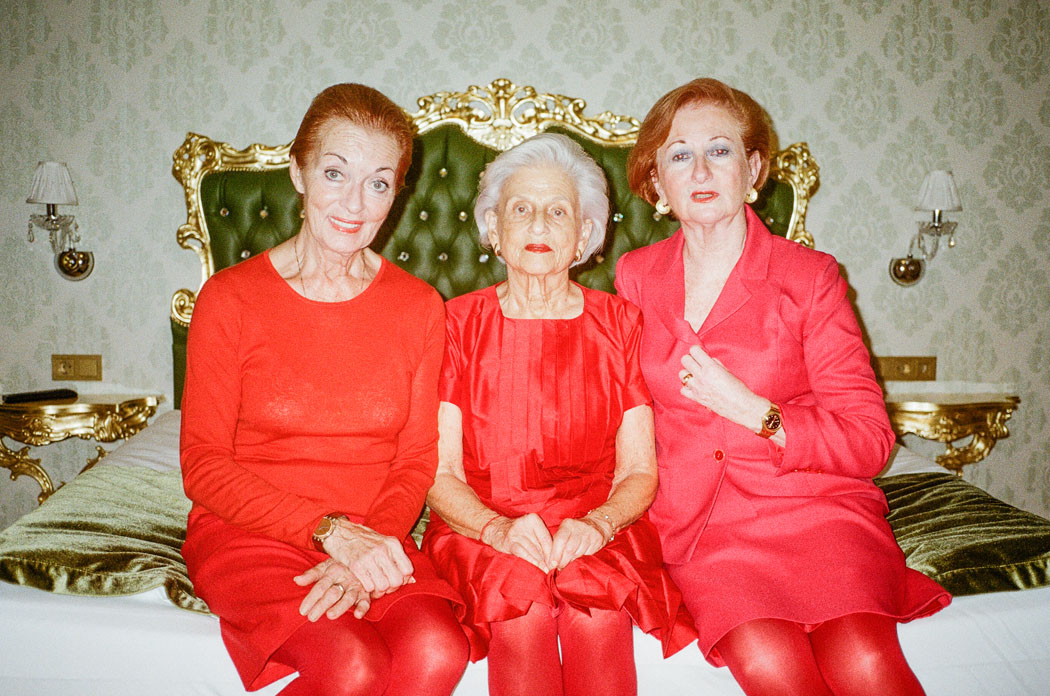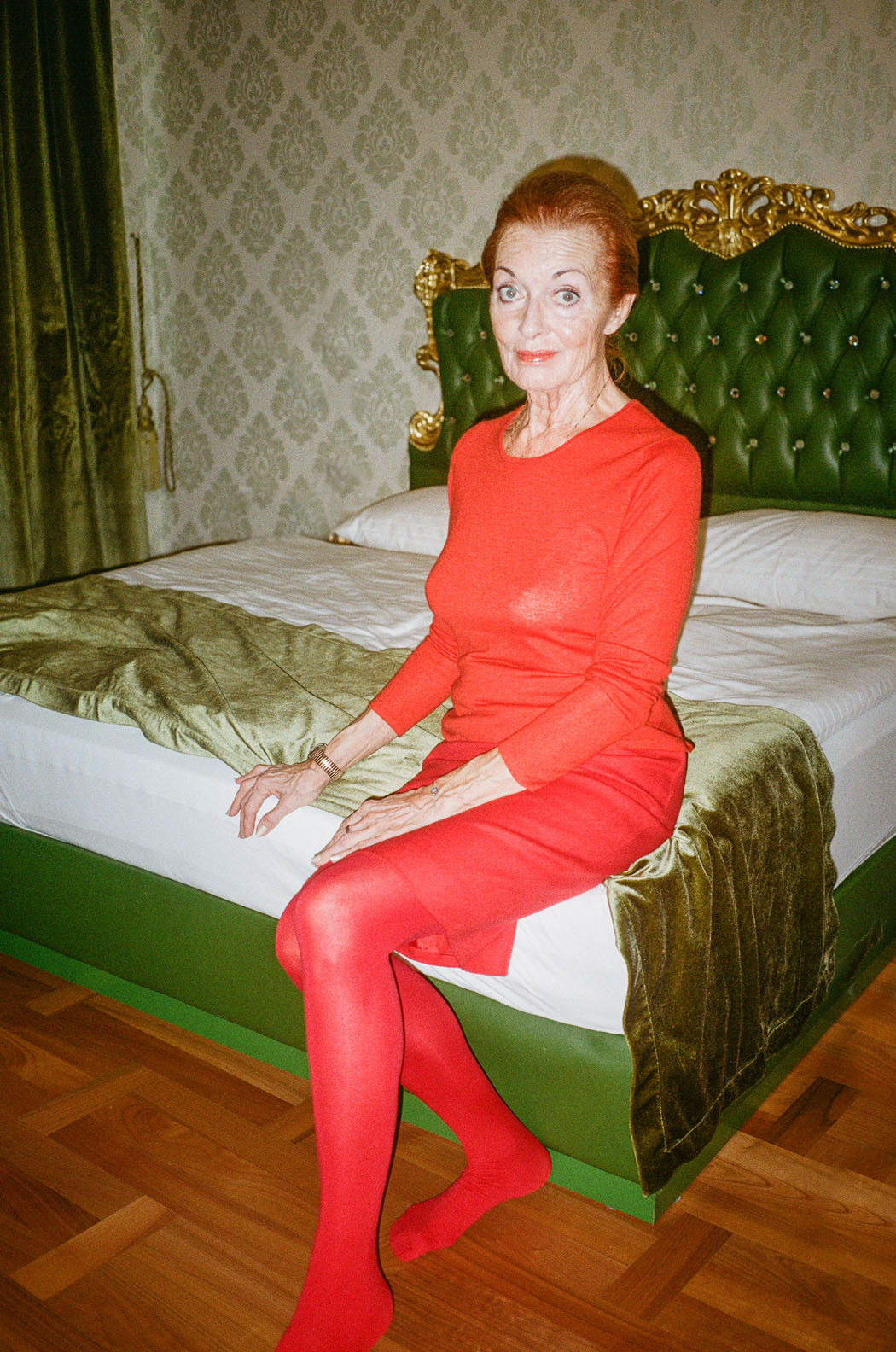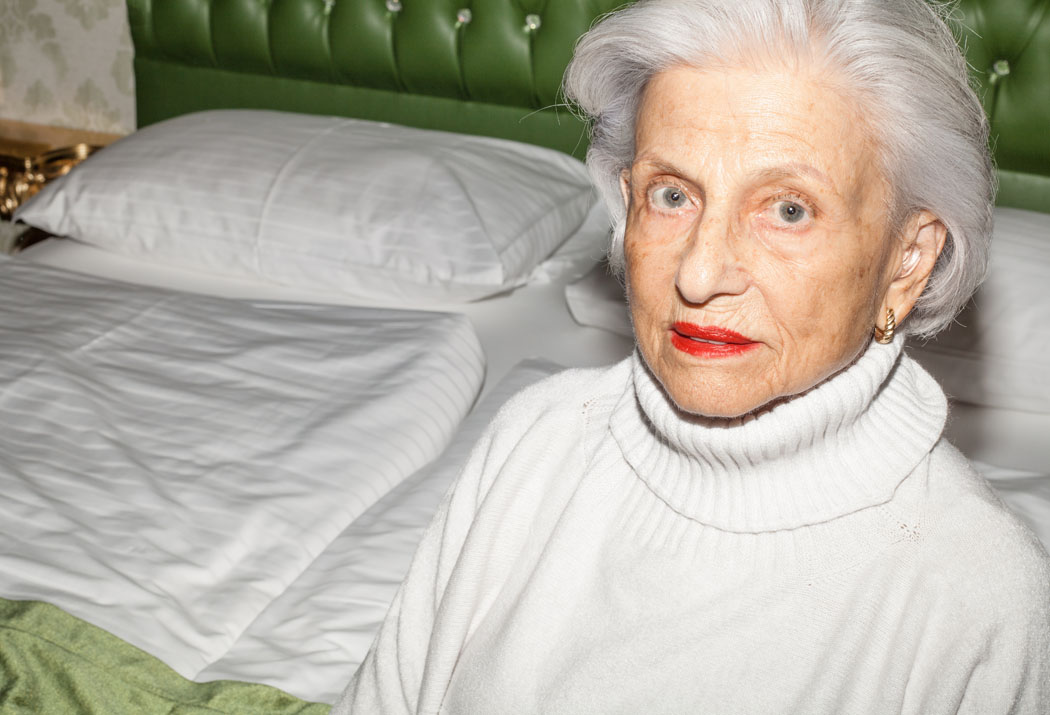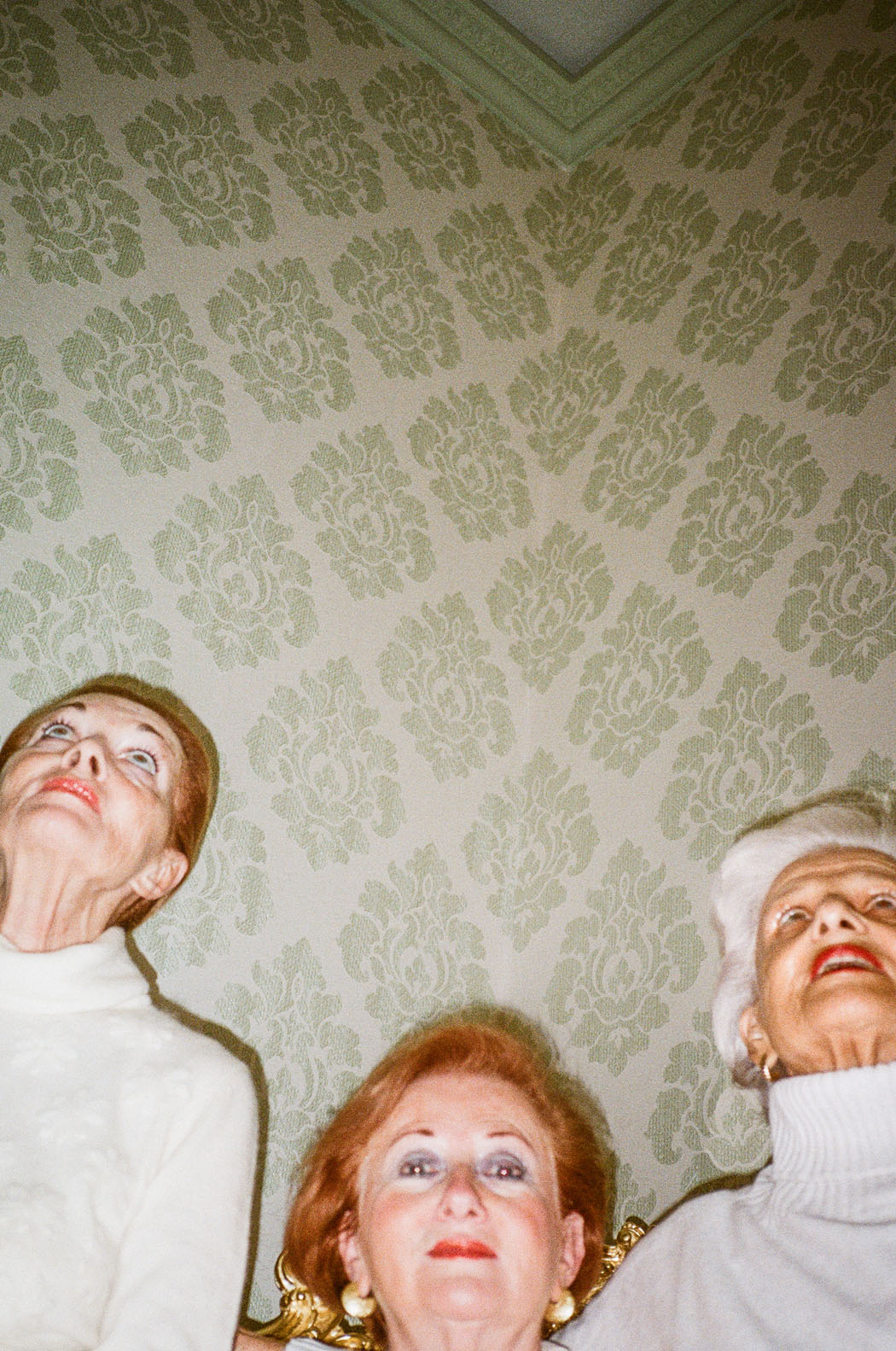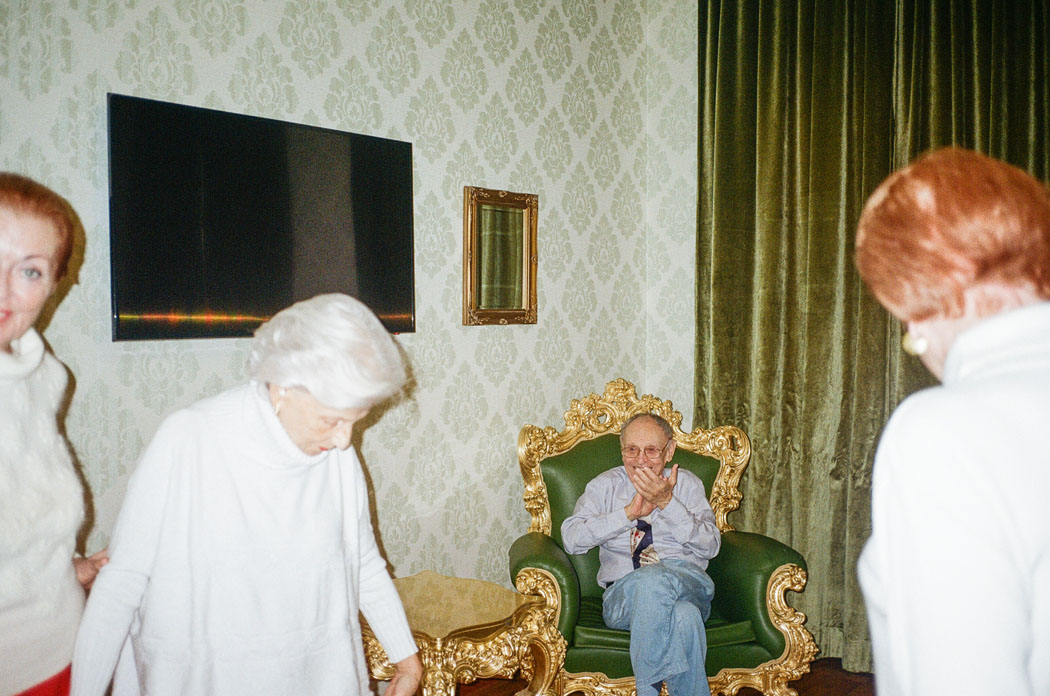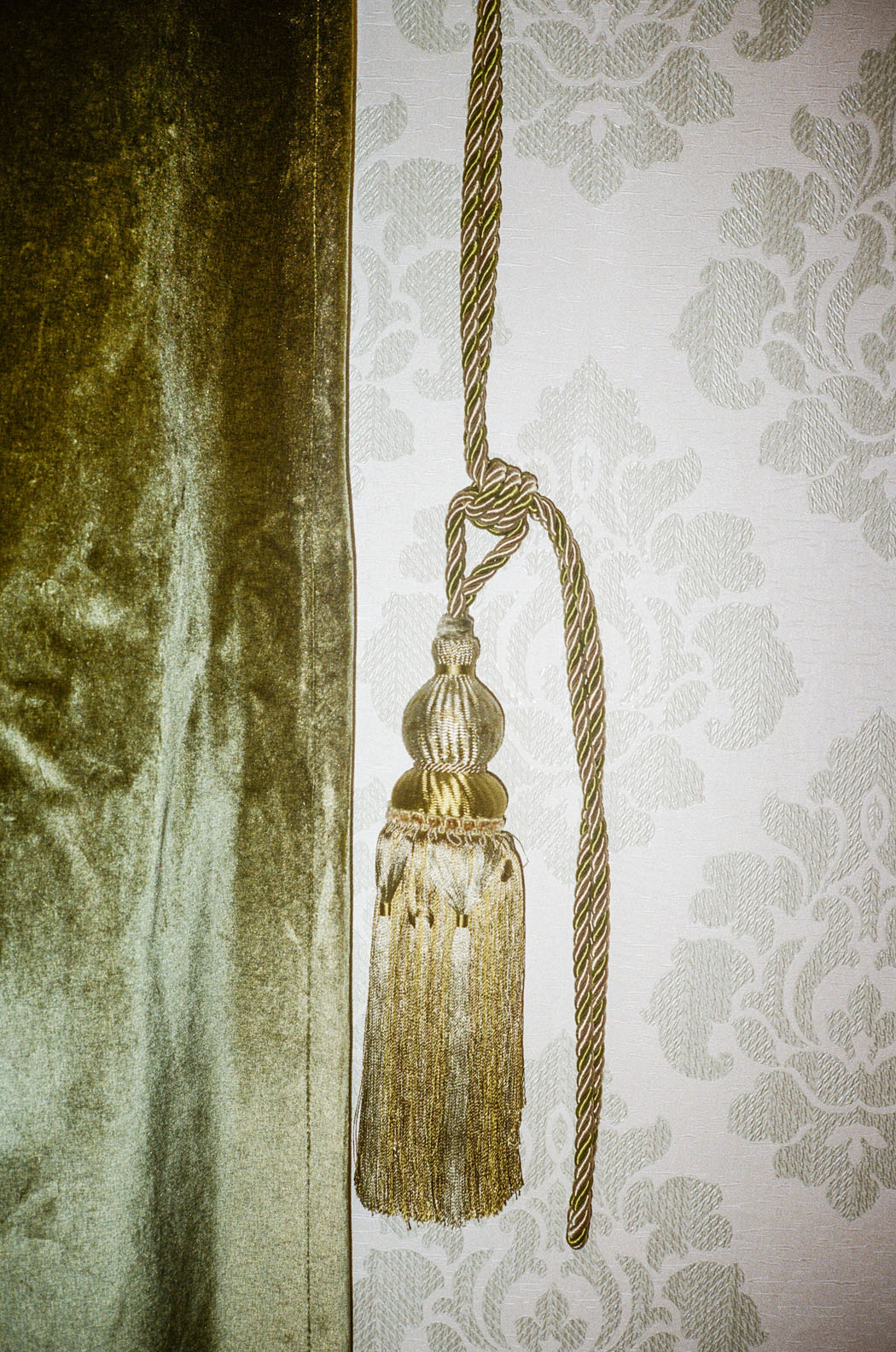 Photographer: Gioia Zloczower
Website: www.blondebundle.com
Instagram: instagram.com/blondebundle @blondebundle
Models: Faala Zloczower, Marcel Zloczower, Felicja Shop and Sonja Duval
Location: Hotel Urania