"Creativity can really change the world! Remember when you're a kid, and the creativity you had was something that allowed you to live life inspired and feel you could do the impossible? Just being wild with your imagination allowed you to feel something!"
the gorgeous model and photographer Emma Breschi replies when we ask her if art can change the world. And we can feel this sort of power that could change things around even just through her words. Images of her always have that sort of power too, no wonder that she got scouted on instagram to start her modelling career and soon after worked with some of the biggest names in fashion, such as Vivienne Westwood and Juergen Teller. In our interview Emma tells us about her exciting beginnings as a model and her fabulous project "The Kissing Both" in collaboration with Vivienne´s Creatives. "Something so powerful and yet simple …a kiss. And with this kiss, we hope that Love will conquer all."
You initially got scouted on instagram by Carhartt. How was your initial reaction when you received their message?
When they first contacted me about the campaign, I thought they were asking me to shoot because originally I'm a photographer. Then I realised they wanted me to be in it as a model! I was so confused. laughs. Never in my life did I think I'd be model, so I was literally laughing like "wtf is this a joke !?". I was so nervous because it was one of the first moments where I had to figure out what it's like to be in front of the camera. I'm glad that I went with the flow, because at the end of the day it opened doors in my life I never even knew were there!
How fast after that did you get scouted to shot for Vivienne Westwood and Andreas Kronthaler? And what did you learn from working with both of them – for your professional life but also for your private life?
Well shortly after that, I signed with Models 1. I owe it to them for having my back and allowing me to be myself in this world of fashion! I had no expectations when I first signed, because at the end of the day it was still a shock to me that I was even being signed to begin with! Never in my life did I think I'd become a model! I had no idea where my career was going to go, but I'm so lucky to have Models 1 guiding me and supporting me through it all!
I have such an amazing relationship with my agents and they truly are my family. They really believe in me, when I didn't even know myself that this was something I could do! It's because of them that I've been able to work with some of the most creative minds in this industry. Because of them, I got to meet and work with one of my idols Juergen Teller!
That day was one of the greatest days of my life, I made sure to keep cool and not be such a fan girl, but I had a whale of a time eating cake, shooting in his studio in a designer dress that wouldn't zip up. laughs. But I didn't even care and we made it work. After that day, I left feeling content with my life, that if it had ended there and then I'd been cool with it. laughs. 
Few weeks after, I got a call and my agents and they were like, "you're doing Andreas' AW Campaign for Vivienne Westwood, which Juergen is shooting." I literally was like "SERIOUSLY WHAT!?". I couldn't believe it because who even am I to be so lucky to get to work with some of my heroes!? Like you never think that happens! I can't express how shocked I was, I almost couldn't believe it. I just wanted to call one of my tutors from Fashion school like "hey remember that time you called me into your office and said I was too immature (my teacher hated my sense of humour) to make it in the industry… well…"  Obviously I didn't do that… but maybe I should've. laughs.

I'm just so grateful to have worked with Vivienne, Andreas, Juergen and everyone in the Westwood family. They are some of the industry's most influential and creative minds around! People who I look up to so much, and they've welcomed me into their home! I'm so blessed to have worked with them and to call them my friends. I mean outside of all the work we've done together, Vivienne's been such an incredible teacher and friend to me, taking me under her wing to see things differently and through her eyes. We have many great passionate conversations and she's inspired me to be more open with my voice. I used to be scared to say what I really thought, and who better than the queen of punk to tell me "FORGET YOURSELF AND FOCUS ON WHAT'S REALLY IMPORTANT" … that's the best advice anyone's ever given me.
"I used to be scared to say what I really thought, and who better than the queen of punk to tell me "Forget yourself and focus on what´s really important."
Tell us about a bit The Kissing Booth – did you or Vivienne come up with this idea or you both together?

So, Vivienne approached me and a few other creatives from Vivienne's Army to interpret her AW1819 collection. We each had to create our own conceptual content, so I brainstormed and explored powerful key themes that I saw within the collection. Vivienne does everything in her power, trying to stop climate change and mass extinction of life on earth. She always expresses how important it is for to live in harmony with the planet, and it really is a matter of life and death.
So being part of Vivienne's army, I just did some research into WAR and Soldiers… simply googled "soldier's in WW2" just to get in the mind set of one. I came across so many photos of soldiers with their loved ones, or just women they met. War is such a horrible thing and I can't even begin to imagine the trauma's people of war have been through, and yet even at times of despair there are photographs of people being connected and bounded by love or even with a kiss. I started looking at all these photos of soldiers kissing or getting photobooth shots with their wife or girlfriend. It brought a warm feeling and a sense of hope.
That's where I thought of the kissing booth. I walked into my meeting and pitched "THE KISSING BOOTH"… and that was that. I wanted my project to celebrate something as powerful and simple as a kiss. I felt it would send a very important message to everyone in this crazy post Brexit Trump world we're currently in.
"War is such a horrible thing and I can't even begin to imagine the trauma's people of war have been through, and yet even at times of despair there are photographs of people being connected and bounded by love or even with a kiss."
Do you think that art can really change the world?

Absolutely. Creativity can really change the world! Remember when you're a kid, and the creativity you had was something that allowed you to live life inspired and feel you could do the impossible? Just being wild with your imagination allowed you to feel something! Visual thinking has allowed me to generate ideas that I think have potential to change the world. The world needs change and it's people like artists, filmmakers, designers, performers, writers, activists and creatives that can have great influence on people's lives. Especially, when creative people team up with people in other circles of science, politics, economics, education, sport, culture etc, together they have the ability to change the world at large!
Can you reveal some funny behind the scenes moments?

I casted my friends and family for this project and got my friends on board to help create this project with me. So, after everything was shot we had the kissing booth at the wrap party in Vivienne's Conduit St Store. The funniest moment I think with all of this, was when my videographer got in the kissing booth and this random girl at the party went in with him. She was like "will you kiss me?" and they kissed! That was such a magical moment seeing the booth come to life for real! Seeing how something like a kiss can really unite people (even strangers) in a positive way. But the funny thing was, when he wanted to get her number we found out she had a boyfriend. laughs.

The best kiss you were given in your life so far?

I'm a very confident person, but when it comes to being intimate with someone, for some reason I get really shy and nervous. I mean I'm known to giggle before a guy leans in to give me a kiss! laughs.
But the best kiss I've ever had was the time I decided to lean in and give the kiss! I remember feeling nervous and noticing he was feeling nervous… both of us sat like a couple of lemons on my sofa…
So, I decided to let go of my nerves and thought FUCK IT! KISS HIM ALREADY! So, I grabbed his face and kissed him (WITHOUT LAUGHING FOR ONCE)! Sometimes, when you have a first kiss with someone you barely know… it can be all kinds of wrong, but this first kiss was something I'd never felt before (probably because it was the first time I ever made the first move on a guy) and my lady buttons were beeping with confidence! Yeah that's been the best first kiss so far.

"At the end of the day if you believe in human rights that is feminism. So there really is no wrong or right way to being a feminist."
You said you like discussing about topics such as environment, body positivity and feminism. What are the main things that each one of us could do right now to make things better for the environment?

There are many things that we all need to have open conversations about and raise awareness for! I'm very passionate about many social constructs, but saving the environment holds great importance to me because it's very close to home. I grew up in Phuket, Thailand and my entire childhood was by the sea, I've experienced first-hand and witnessed the dangers our world is going through. One particular moment was in 2004 when the Tsunami hit Phuket on boxing day. I remember realising, that this is real and not something you just saw on the TV. It was a dark time in our lives and the planet was crying out to us that changes needed to be made. I've lived on some of the world's most beautiful beaches and swam in some of the world's most beautiful waters, to see it being destroyed and treated with carelessness due to our selfish ways. It's so important to take care of the planet and the nature that surrounds us … this is our home.
The main thing that each and every one of us can do right now, is to try and make small changes that will impact the world on a larger scale. It can be something as simple as donating to charities, recycling, to just spending 10 minutes on the beach picking up rubbish or if you see trash on the floor as you walk by on the street, pick it up and throw it in the bin. Try removing as much plastic in your life (because plastic is basically the devil lol) or just try out sustainable brands! There are so many incredible brands nowadays doing incredible stuff for the environment!
Great words, Emma. What about feminism. I think feminism is important. But I feel that sometimes in our Western societies feminism has become more superficial and only a "fashion word" almost and we forget to fight for those in my opinion really important feminist issues such as child marriage, female genital cutting, forced veiling etc. I rarely see anyone mentioning those issues even though everyone says they are feminists. What means feminism to you and what are the main issues for you that still need to be solved?
I completely agree with you in the sense that we need to be fighting for all feminist issues. I can see what you're saying in the sense that feminism is becoming perhaps diluted in to a "trend", but I also think it's great that people are feeling more confident and open to standing proud as a feminist. I think there are still moments where people fear the word "feminist" so in a way I'm glad that it's being celebrated. However, I think because of this, people are forgetting the real meaning of the word and what feminism is all about! So, you're very right in the sense that we need to be more involved now with raising awareness about feminist issues with the highest of importance.
I've been accused of "not being a good feminist" which is bizarre in my opinion, because there are so many layers to feminism that it doesn't make sense to say "you're not the right kind of feminist"! At the end of the day if you believe in human rights that is feminism. So there really is no wrong or right way to being a feminist.
I've been trying very hard to include more men into the conversation with me, because men are feminists too! I try first by having the conversations with the men in my life, like my father, brother and male friends. When they show interest in the work that I do as a feminist, I try to educate and empower them on certain issues I'm passionate about (for example period poverty), it brings hope for the future. I might make them feel uncomfortable at times, but once they let go of that and if I'm able to change a man's perspective to really see from my eyes the sort of issues we face as women… I believe it's playing a small part in solving some of the problem.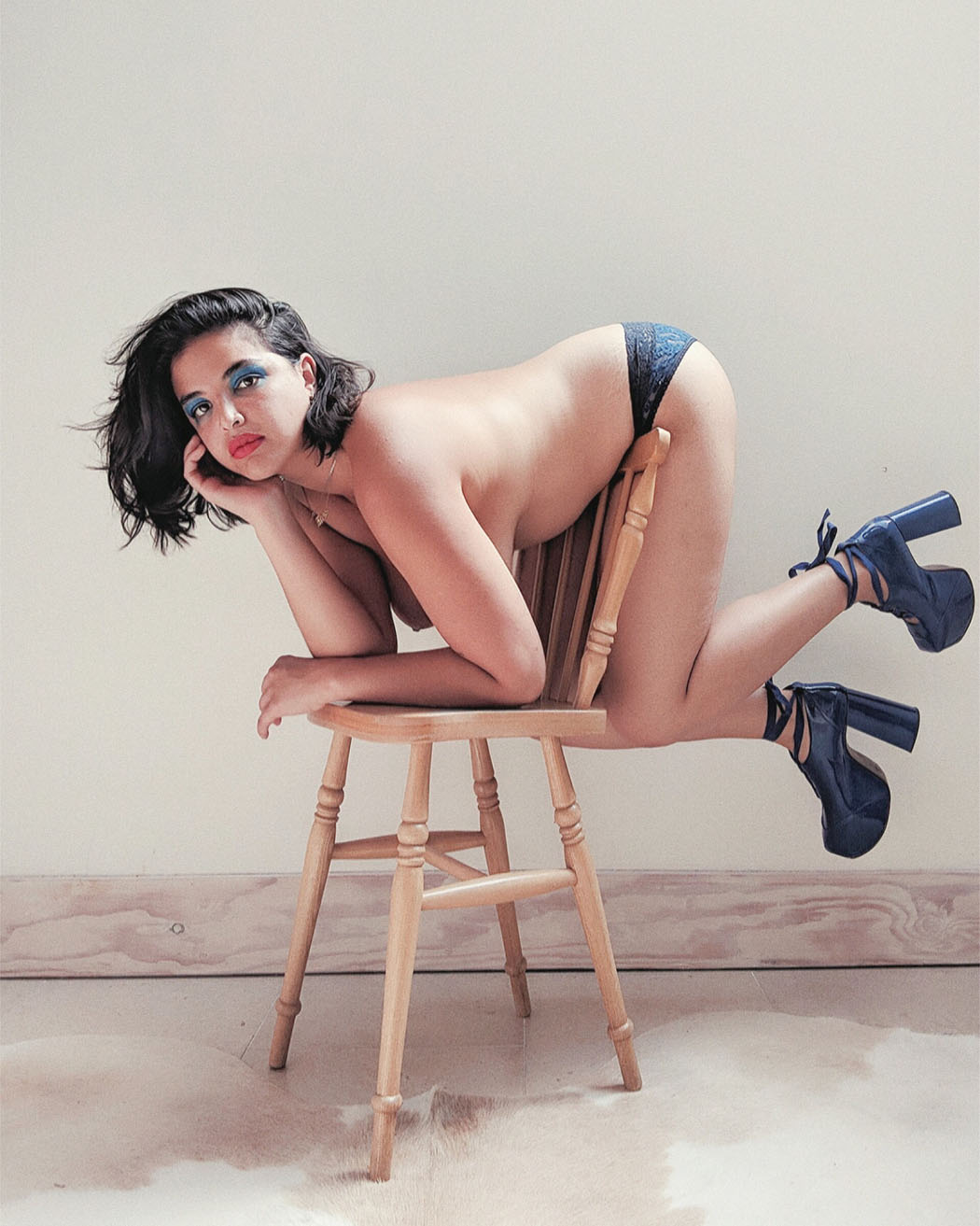 "I explore nudity for myself, no one else and especially not for the validation of others."
In an interview you said "if you're being naked to inspire, motivate and project self-love then by all means do it." How was your first nude shooting and did you have to bring yourself to do it or it came totally natural?

My first ever nude shoot was with the incredible Nadia Lee Cohen for her "100 Naked Women" project. I remember being so scared with excitement, because it's such an incredible project. I also had my doubts prior to the shoot, realising that I've never been completely naked like that before in my life. Growing up I was so insecure to even be seen in a bikini let alone butt naked. So, it was something I had to just go in thinking ok… that was my past… but what do I think now? And I remember going in thinking who actually gives a fuck!? I had no choice but to think that way, because I was going into this shoot, working with another woman I admire so much, that it didn't matter what I thought about my naked body. I would just have to be taken in as I am and work it!
After that shoot, I walked out a changed woman. Honestly. I remember thinking wow… I was literally on all fours, being photographed in a blonde Donatella style wig, with crazy makeup, that I had completely forgotten I was actually naked the whole time. It made me realise, that my body is my own and whatever anyone else thinks or says about it… really isn't my problem at all! Once you let go of your self-doubts, being you and being naked isn't the problem.
I explore nudity for myself, no one else and especially not for the validation of others.
You seem very confident. Is there still anything about yourself or any situation in life that you are not so confident about?
I'm a very confident person, content within myself, and a people person through and through. However, I have had issues with intimacy for the longest time. I would doubt myself in situations where I had to connect with a person on any intimate level, and I have lacked great confidence, when it comes to sex, being intimate or in love with someone else. But I've had some great women in my life like my friends who've helped me learn a lot about myself, and it's ok to feel these things because we are only human. I'm learning to let go of the doubts I have with intimacy and feeling confident in myself sexually. My friend Portia always tells me "YOU ARE A GODDESS SO LET YOURSELF FEEL THAT GODDESS ENERGY!" and that is really important to hear! Sexual health and understanding female pleasure is so important, I think that's something I need to learn and talk about more with women and men about.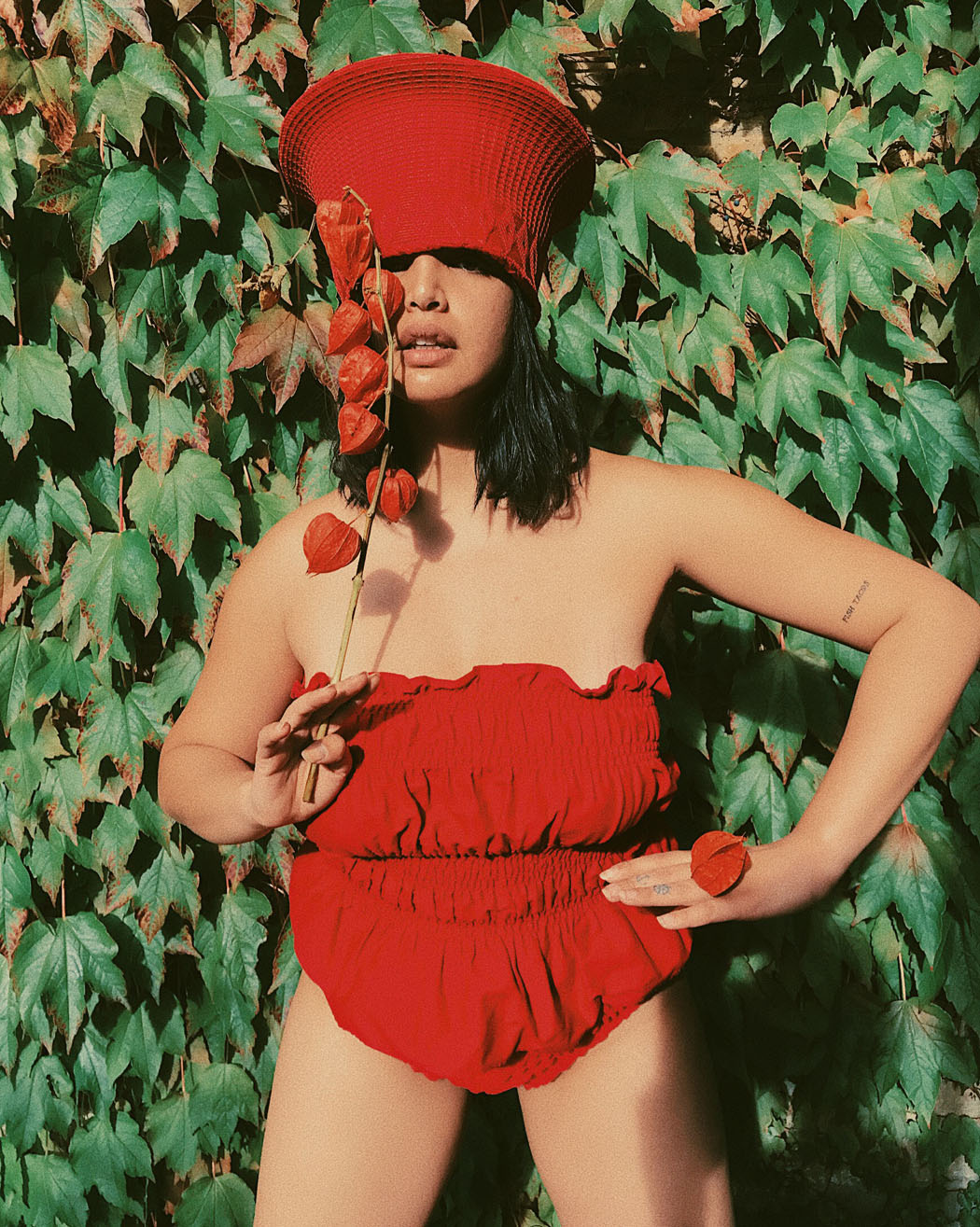 "It's so important to take care of the planet and the nature that surrounds us, this is our home."
As a child you wanted to become…

I wanted to be a swimmer or marine biologist, but then I realised you had to be good at science to do that, which I really wasn't. laughs. 
You were born in Switzerland, grew up in Thailand and live in the UK now and your parents are Italian and Filipino. Do you have the same "home-feeling" in all those places?

I'm so lucky to have had such a multi-cultural upbringing, but for me home is wherever I am at the time. I'm so used to be thrown into new environments and adjusting to change, that literally home for me is where the heart is.
Favourite book / favourite movie?
Have too many favourites, but right now I'm reading Scar Tissue, by Anthony Kiedis from the Red Hot Chili Pepper's. It's a great book, you've got to read it!
In the video of The Kissing Both you also appear with your beautiful grandmother. What is the best advice she has ever given to you?

My grandma is my favourite person, she's crazier than me! But she tells me off a lot… I think the best advice she's ever given me in her words in her accent: "Now you know smoking is bad… it gives cancer of the throat. So you better stop it. Makes your mouth smell like ashtray too ".
"The Kissing Booth" A Project by Emma Breschi
Photographer: Emma Breschi
Videographer: Rohum Pourtahmasbi
Set Design: Samuel Gosling
Music: San Scout
Make-Up: Anete Salinieka
Make-Up Assistant: Chihiro Yamada
Production: Vivienne Westwood
Featuring: Emma Breschi, Charlie Barker, Lily Jean Bridger, Laurel, Elliott, Tesz, Dennisa Villalobos and Brendan Mitchell.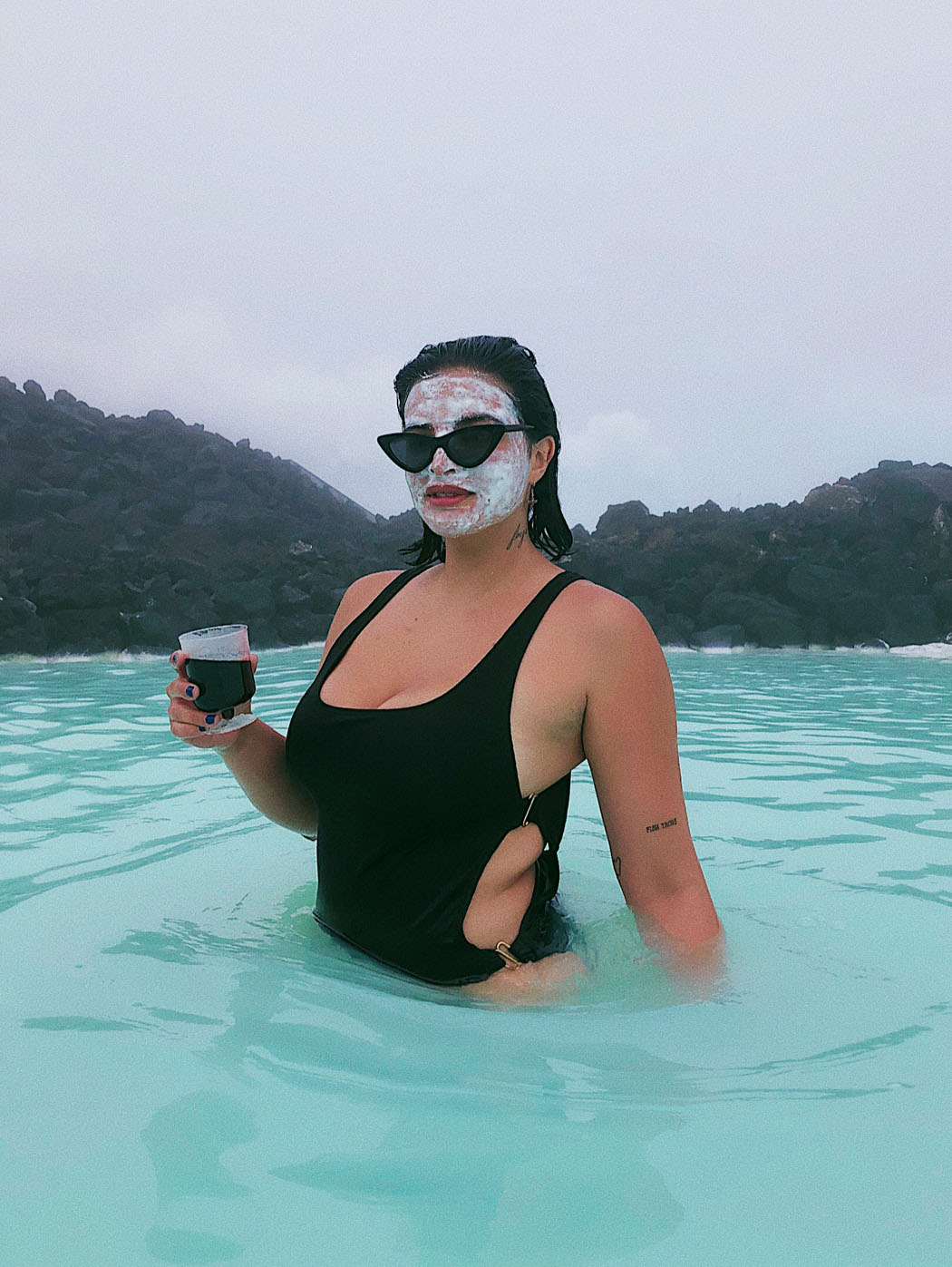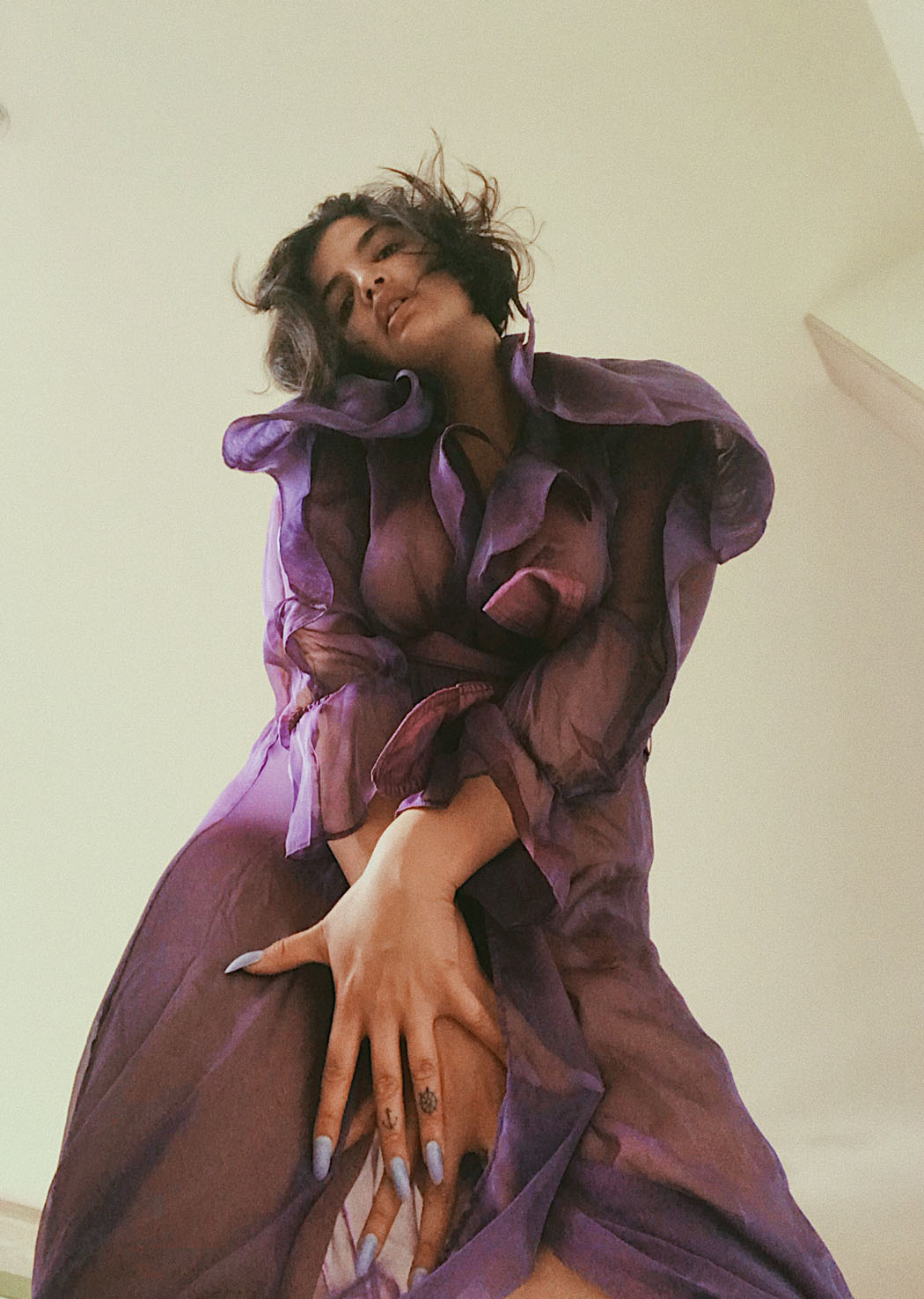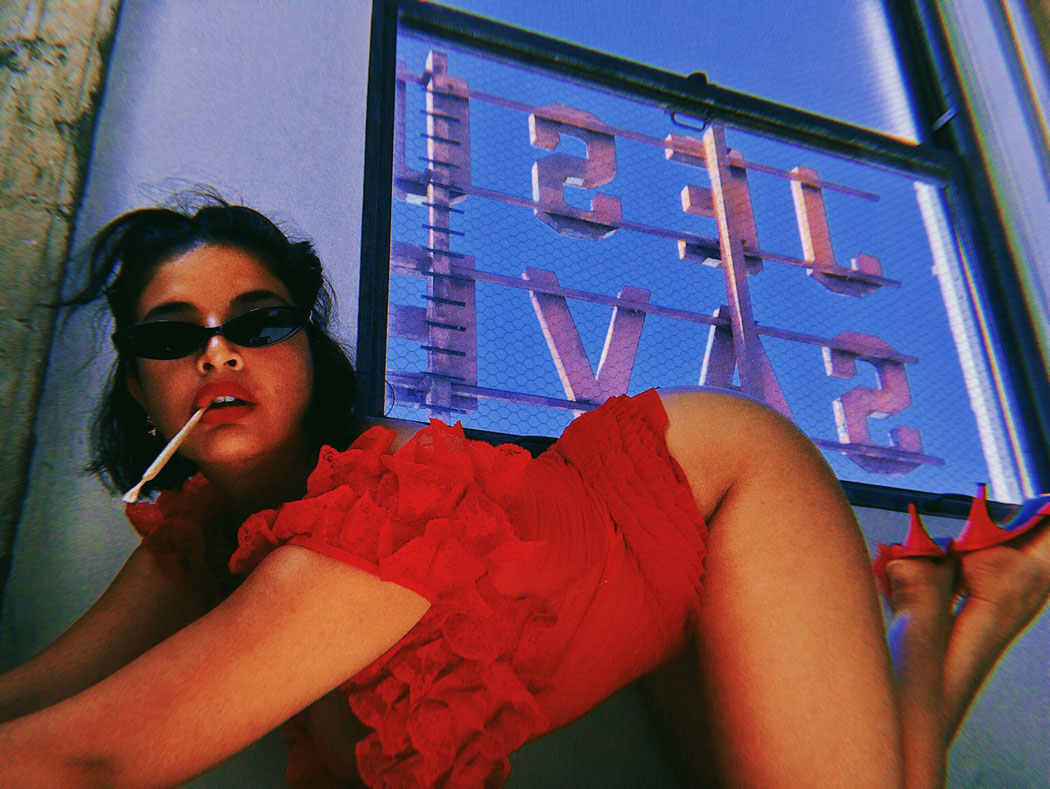 all images provided by models1.co.uk