"Ultimately my life is a chronicle of all the chances I've taken and mistakes I've made, and they're bold and brave and I don't regret a thing."
American artist Rachel Brennecke a.k.a. Bon Jane defines an artist as someone who "is brave enough to be themselves even when they are radically outside the norm, and choses creativity as a way of expressing and dealing with that." Ironically enough though after having worked and seen so much of the so called "art world", she decided to drop out of this rather conceptual place, in order to get back to the nature and beauty of art itself. Through her words and images you can feel such this boldness, sincerity and profoundness; and someone creating feelings and moments of escapism, beauty, thoughtfulness. The things we appreciate so much when it comes to what art means to us. We also talked to her about her main focus at the moment, her time and experiences in Amsterdam and why after all she decided to return back to the States…
I love your artist name, Bon Jane, as it has this melodic feeling to it. How did you come up with it?
My last name is Germanic, and long and complicated for people to pronounce and spell. I wanted something short and sweet. Plain Jane popped into my head followed by Jane Goodall and her amazing relationship with the apes. Somehow my mind made a primal connection to Jane as if it were the first name of the first woman on earth, like Adam and Eve, but Jane. So in my mind it translated simply as 'girl'. I also speak a bit of French, and my personal work often addresses female objectification, so I liked the idea of 'bon', which translates as 'good', the work of affirmation, or praise, something that as women we are taught to seek. So it was an ironic sort of play on what translated in my mind as 'Good Girl'. Good girl, Bon Jane. No one has ever asked me that! Good question. Good girl.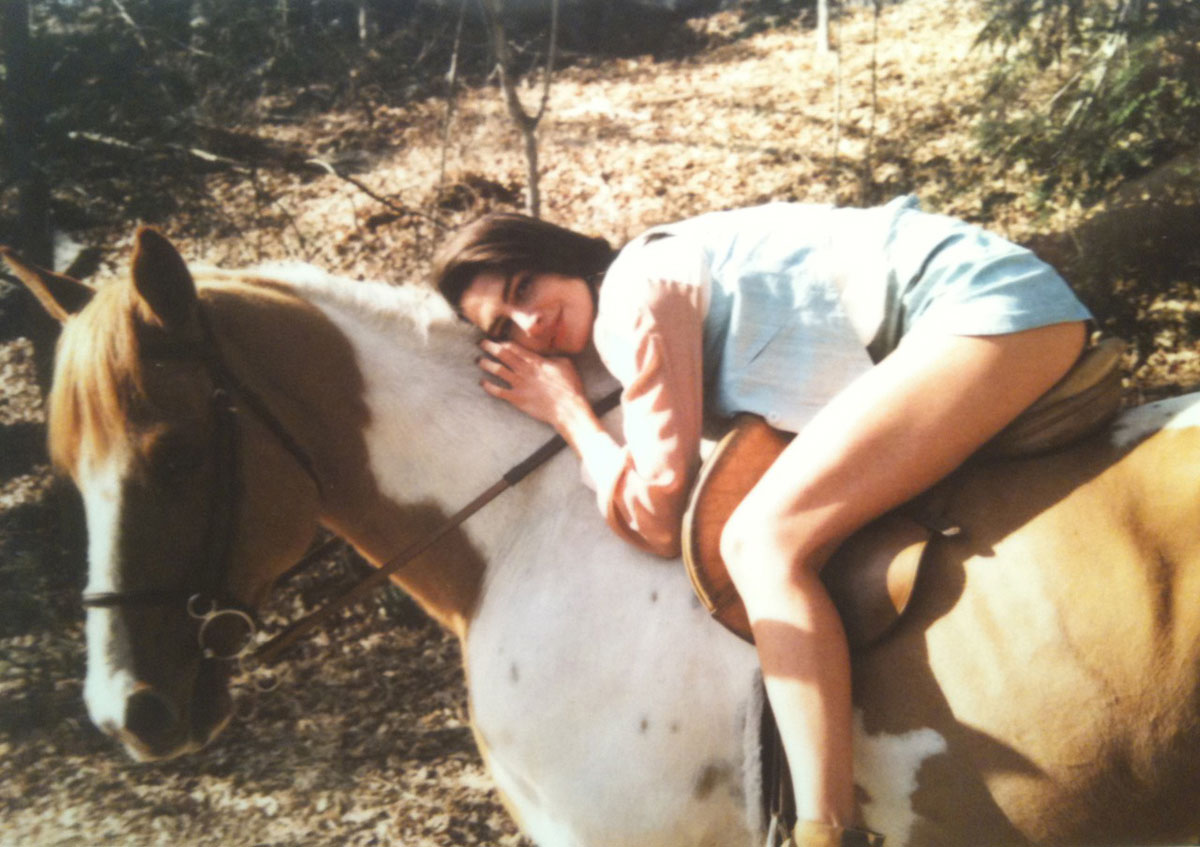 You are a director, photographer, performance artist and filmmaker. Do you have a focus on one of them at the moment?
I spent the last year really focusing on getting my photography career to a place where it sustains me, so now that I can actually live off my photography it enables me a lot more free time to play. So I am returning to my love of portraiture and conceptual art and picking up the camera for artistic reasons now. I just got a new Contax film camera, so a lot of photography right now. I also just directed and shot a music video for one of my all time favorite musicians, Idgy Dean. It was months and months in preparation and then it just organically happened without all the mega production we were going to put into it. I was driving down this amazing winding road up where I live and one of her songs came on and I was flooded with all these visuals, so I emailed her that she needed to come Upstate immediately. She came up that weekend and we spent six of the most magical hours playing like children in the fields, in the river… I can't say enough about how wonderful it is to direct and create when it's that organic and passionate. It's been a long time since I felt that passionate about something I was making.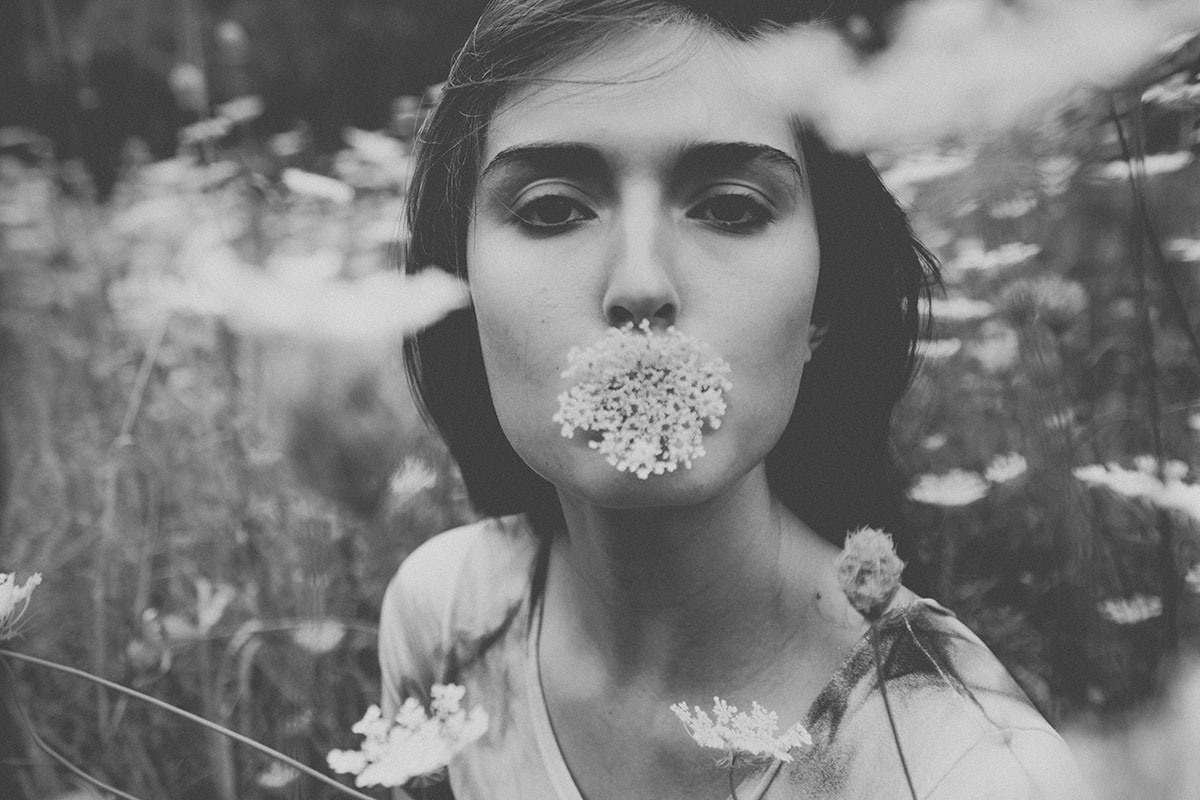 You also appear in front of the camera from time to time ( VICE, PurpleDiary, The New York Times, etc..) Who would you really love to be photographed by?
Sally Mann, Juergen Teller, Cass Bird, and some of my talented friends, Roeg Cohen and David Burns come to mind. Being photographed by Olivier Zahm was a lot of fun. Defintely not Terry… although I'm sure that could be fun too depending on your definition of 'fun'. I would actually just love to be inducted into Jan Family and take photos of communal artistic expression constantly. That would be ideal, an artistic commune, but one with respectful healthy boundaries of course. Haha. The polyamourous thing is not for me.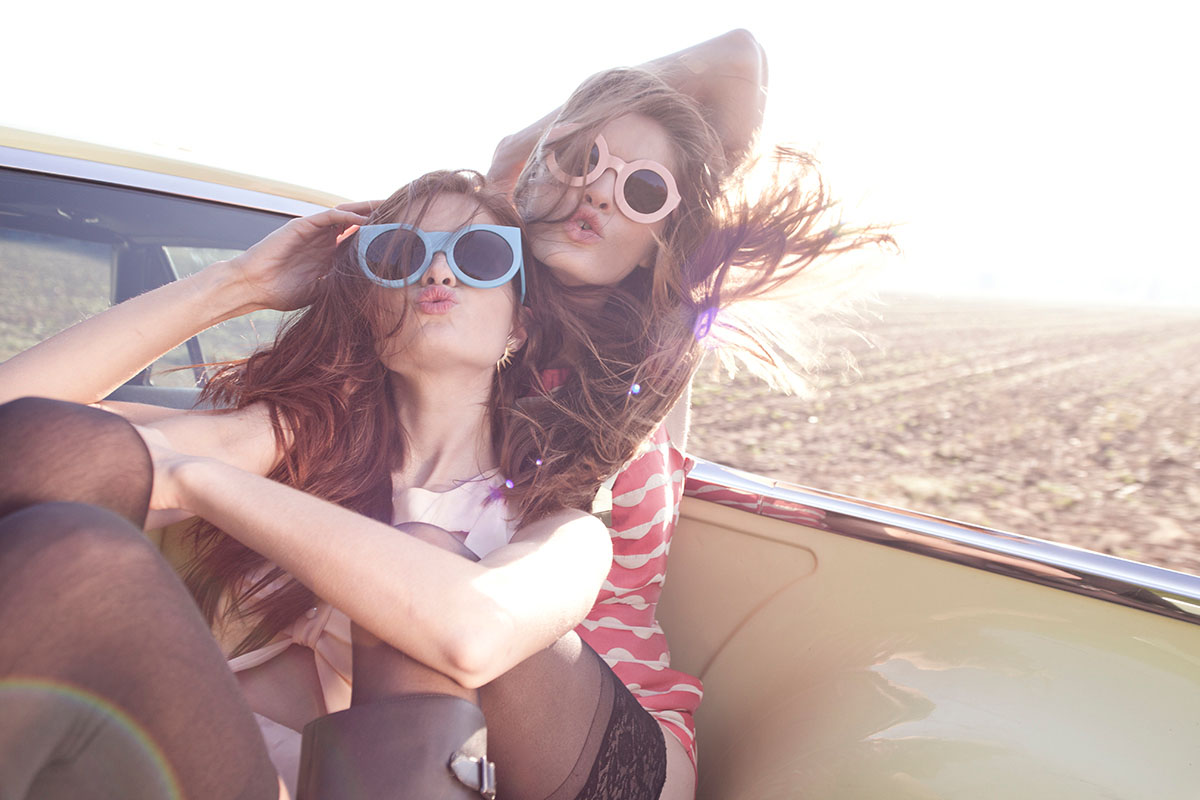 You currently live and work in New York. I just read an interview about an artist living there, saying that this city has shaped him so much with all the stories and people he met there. But I think it´s also a tough place. How does the city make you feel? And where are you originally from?
I'm originally from an hour outside New York, so I grew up using it as a place to rebel and be a bad girl. My very first memory of New York is of the 80's gallery scene when my grandmother, Donna Byars, was showing work. I loved the vibe downtown then. When I turned 17 my dad took me to meet some women at Calvin Klein, and from then on I thought of it as a fashion city and my whole obsession with fashion, photography, sexuality and modeling or performing developed more by being a part of that vibration here. It's a very intense vibe. We've had a long relationship and it's always evolving. New York is the place to struggle against yourself. Walking down the sidewalk, as so many reincarnations, and knowing how much you've challenged yourself in this city, it's a very powerful, distinct feeling.
There is this short clip by you that is actually about an incident that happened to you about a stolen idea that turned out to be really successful without you having received any credit for it. "A short film about artistic integrity, support, and mentorship after having a heartfelt project stolen by a major artist." Some time has passed since this happened to you, how do you feel about it today?
You know, I had to just come to terms with the fact that life isn't fair and no matter how cool people can seem, underneath they might just be soulless. It was a really hard lesson because up until that point I had been very blessed with chances and opportunities and had never had something stolen from me before. It was really a hard time, but I wouldn't be who I am today without it, and I see in business how it has made me much more of a shark. I'm less afraid to play ball with the big boys and girls and much more accepting that you will lose things in that process. Most people can't say, Hey, I took a chance and pitched my idea to this huge band and they ripped me off and made an award-nominated music video out of it. You win some you lose some, and then there's how you define winning and losing. I don't think I can really 'lose' anything, so my perspective is less ego-based and more open to interpretation. Ultimately my life is a chronicle of all the chances I've taken and mistakes I've made, and they're bold and brave and I don't regret a thing.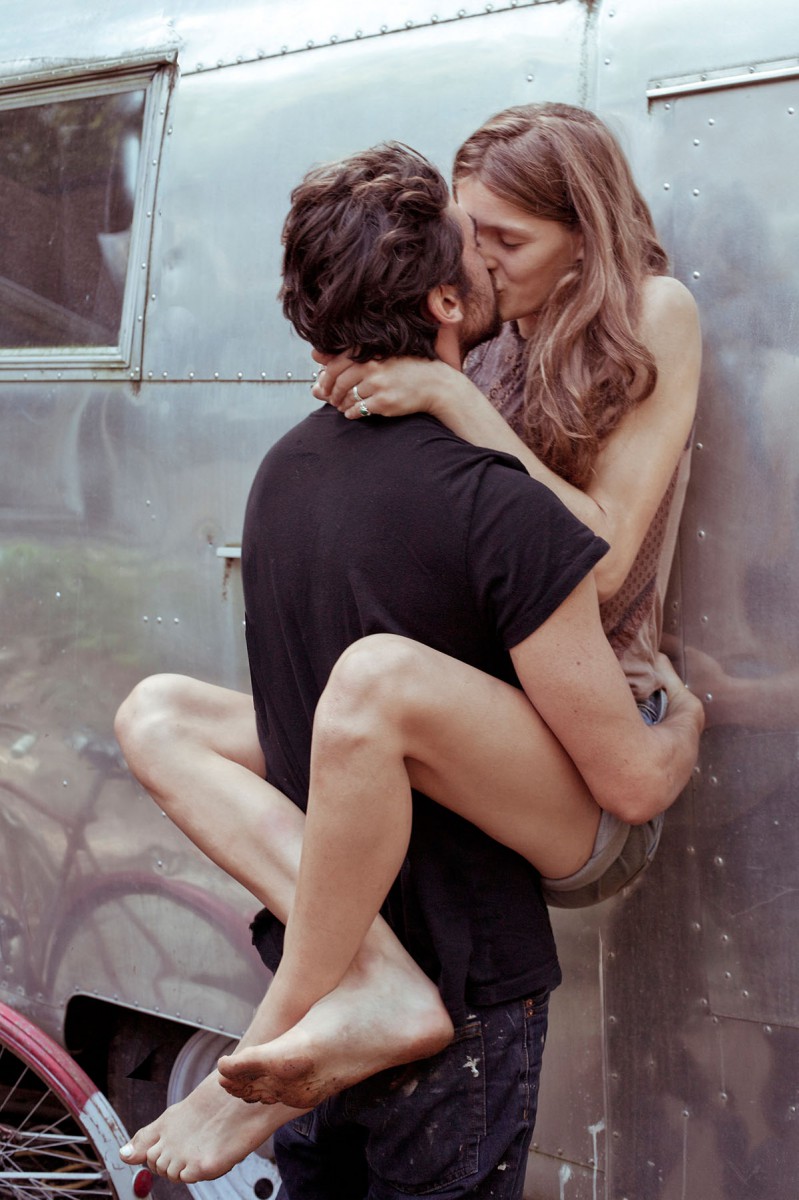 In this video clip there is a guy that says about what it´s like to be an artist in New York: "The hardest part is questioning whether you are an artist. You spend so much time helping others to create their ideas." Tell us your definition of an artist…
Yeah. I have never doubted that I was an artist, but I have questioned what it is that makes an 'Artist' in the 'art world' let's say. In my definition an artist is someone who is brave enough to be themselves even when they are radically outside the norm, and choses creativity as a way of expressing and dealing with that. I was starting to head into the conceptual realm of art for awhile and then realized I was getting away from the nature of it and the beauty that made me appreciate art in the first place. For example, there's Vermeer and then there's making a statement off of someone else's statement within the context of the art world and it becomes redundant intellectual art world masturbation at that point for me. Like yesterday I was reading about this girl who's work is in every Biennale and museum and I should hurry up and see the show because she's so great, and I saw the work and was like, REALLY?!? Because she did a re-interpretation of Marcel Duchamp's 'Fountain'?? C'mon. Is that creative or artistic even? I made a decision to 'drop out' of the art world right after my experience at the MoMA performing for Marina Abramovic. I saw too much of the inner workings of the 'art world' and wasn't okay with it. So thereby I decided I didn't need someone else anointing me as an artist in that field to be an artist. I was one, I am one, and I don't need a show in Chelsea to make me feel better about myself or my career.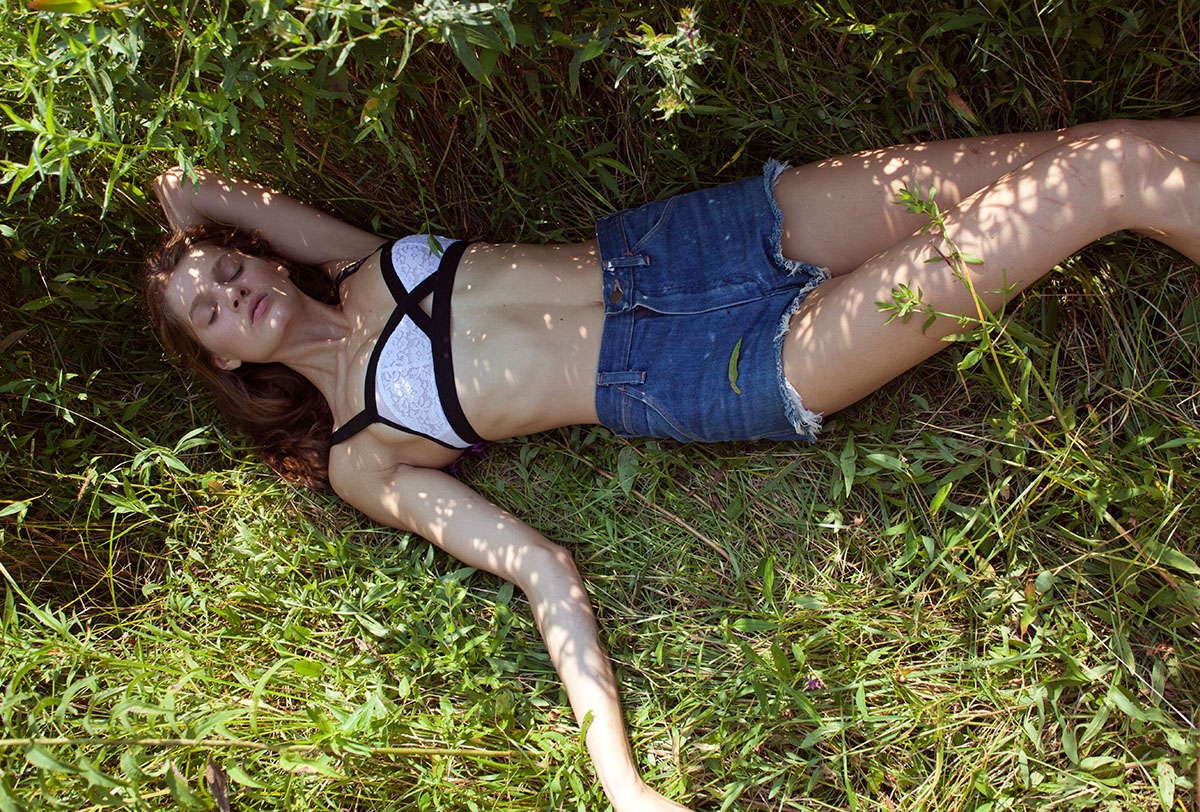 You studied in Amsterdam. What are your memories from that time and how do you feel about the creative and general vibe of the place compared to New York?
Amsterdam and Europe in general are so much more advanced artistically. It was a brutal cold and rainy and challenging time, but it made me who I am today and I loved it all. As a blanket statement, I respect European artists much more than most American artists because of a general authenticity and lack of commercialism that exists in a lot of European art. I would never have returned to the States, but I heard my grandmother cough on the phone and realized being close to family was more important to me than becoming an art star, so I came home.
Your favorite photographer/ performance artist/ filmmaker?
Sally Mann / Ana Mendieta / Lars von Trier
Your tumblr site is called lovemoneyhorses. Any specific reason? I assume that you love horses since you have taken some beautiful images of them, but what about the money part in between?
I started that when I lived in Amsterdam and put the things I wanted in order of which I wanted them, obviously love being the most important, then money, and then horses, because horses are quite expensive, so you need the money before you get the horses. I had an exhibition coinciding in Amsterdam at that point with artist Bagua Jody called 'For Love, Money and Horses'. It was about fame, glamour, attention, social media, wants and desires.
In front or behind the camera?
It used to definitely be in front but now I like to be behind. ;)
Facebook or Instagram?
Instagram
The most important thing in life…
Family, love, nature, animals
Sunrise or sunset?
Sunrise