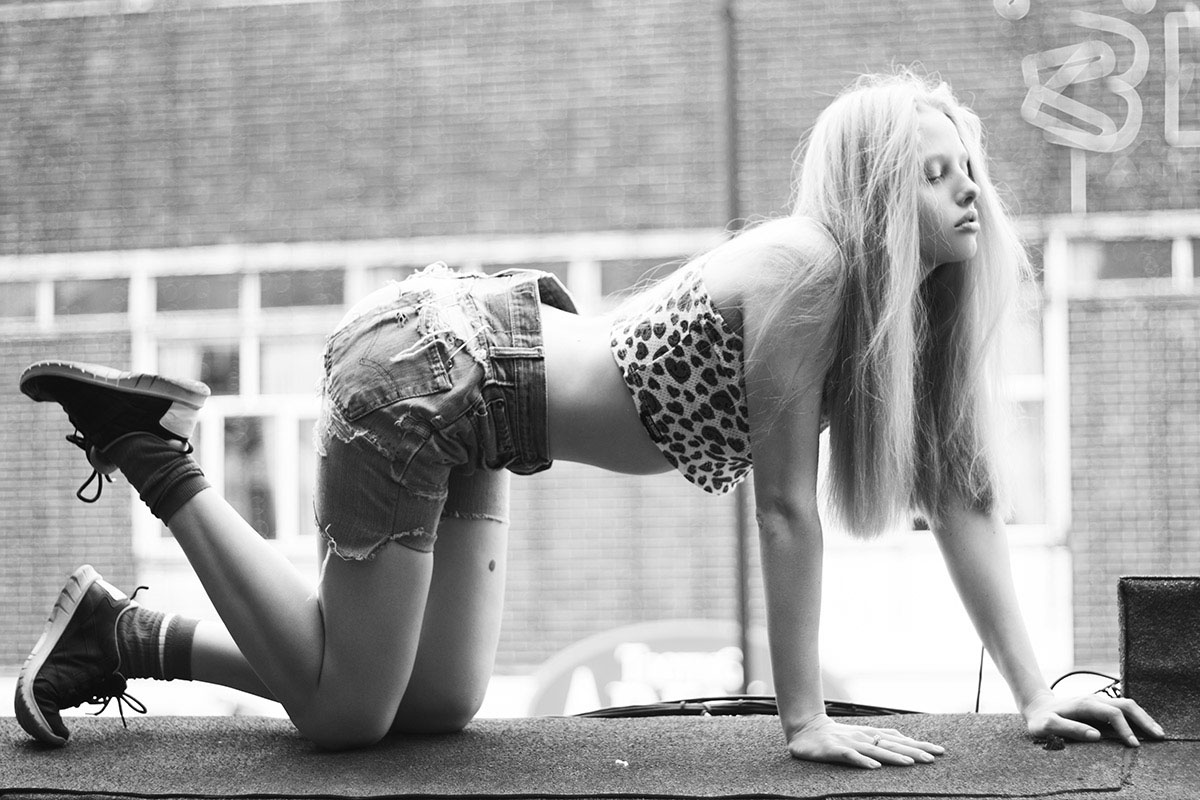 Sweet and sexy. The 22 year old Russian beauty Marina, aka

Mavarey

at

Leni

´s, will blow your mind.
Shot by UK based photographer

Kayt Webster-Brown

this black and white C-Heads Exclusive reveals a distinctively youthful and timeless feeling. " This quirky model and musician was all the inspiration I needed. She rocked up at my place on a sunny afternoon straight from the pool and ready to roll. She crawled along my public balcony with only a safety pin holding her denim shorts together (and barely, at that). She spent 15 minutes filling her mouth with hubba bubba in an attempt to blow a bubble for the camera (it didn't work). She's a fascinating character to watch just be herself." Doubtless!