Photographer Di Henri shot this tremendous exclusive story "Folk Romance" for C-Heads. "We decided to mix the industrial with the folk clothes and used the heat to give the look of west dessert!" Model Ashley Scott at Photogenics poses in cool fashion way without appearing artifical and the unique and unusual fab styling is done by Van Van Alonso. Make-up and hair is done by  Beatrice Sandoval and art directotion by Fernanda Martin Del Campo.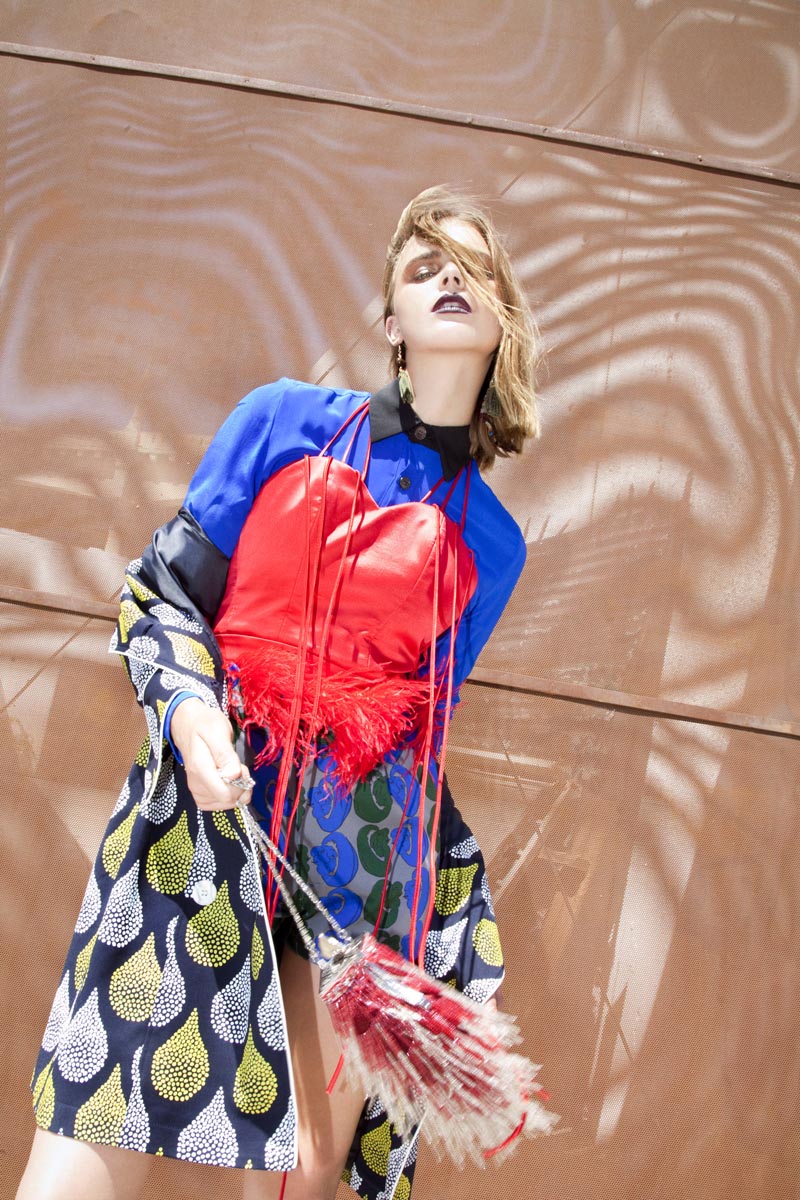 Valencia Romper by In My Air
Red Ostrich Halter by Adolfo Sanchez
Breezy Day Trench by Dear Creatures
Tassel Earring by Chandra
Beaded Jeweled Clutch by Kerol D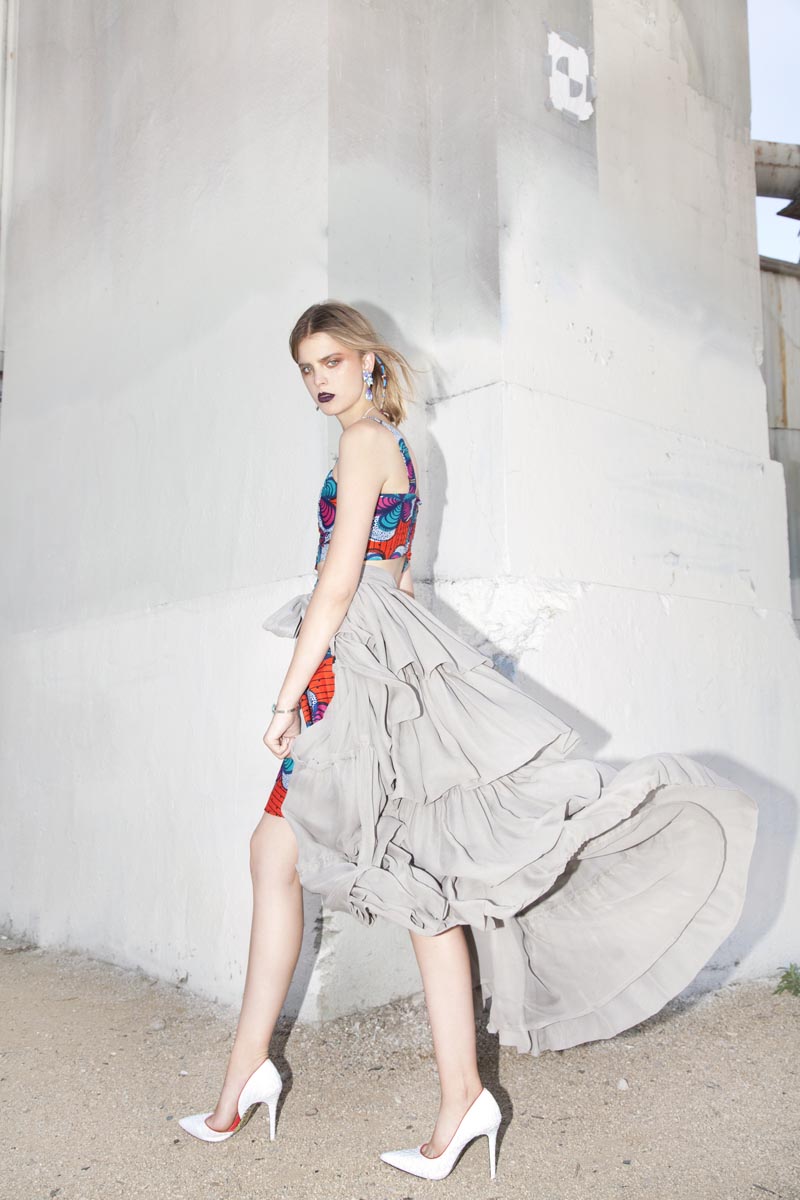 Melon Crop Top and Skirt by Della
Bustle Skirt by Coco Johnsen
Aurora Earrings by Kerol D
Turquoise Bracelet by Cats and Ghosts
White Pumps by Taylorsays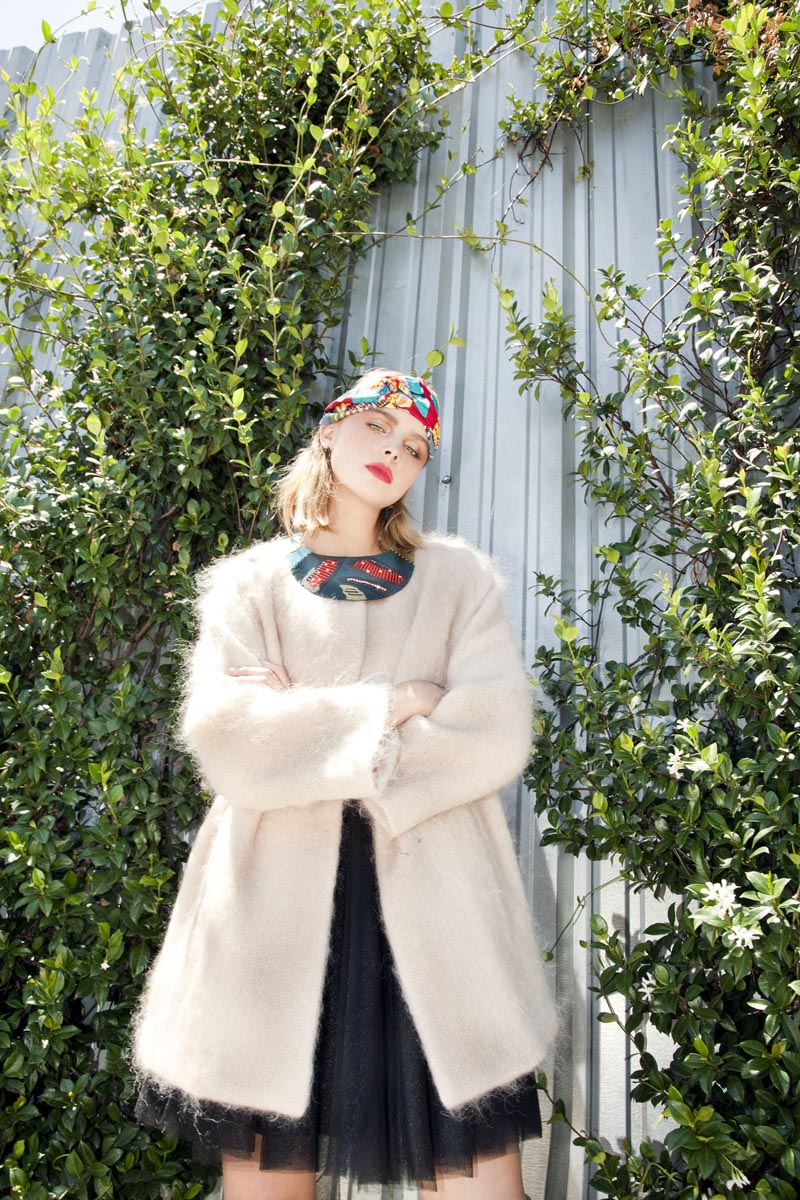 Mohair Coat by Kristinit
Black Dress by Nou Amini Couture
Headbands by Della
Pull Earrings by Maison de Morgana
Necklace by Tebazile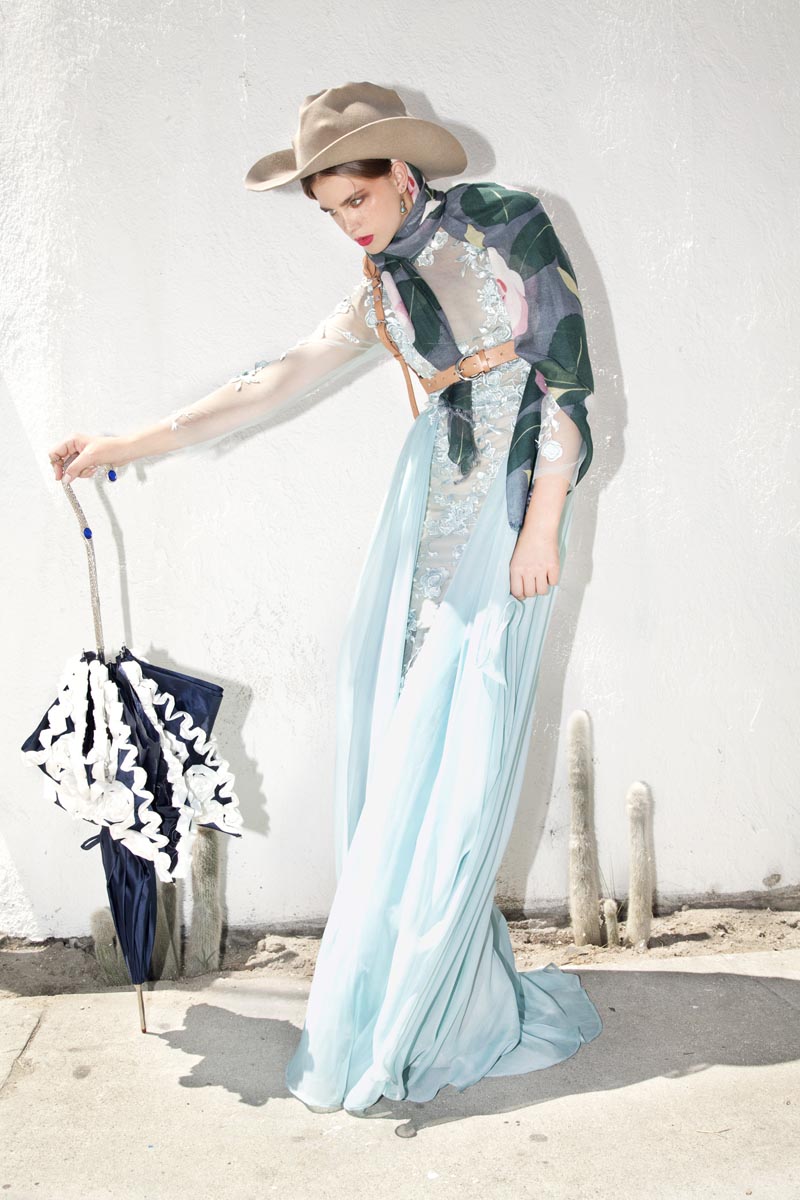 Sheer Dress by O'Blanc Atelier
Floral Cashmere Scarf by Cats and Ghosts
Flower Harness by Zana Bayne
Saint Thomas Hat by Gladys Tamez Millinery
Earrings by Maison de Morgana
Ruffled Crystal Umbrella by Pasotti
Floral Dress by Ritual
Embroidered Cropped Bolero by Yves saint laurent
Lace Creme Gloves by Ritual
The Alexandria Hat by Gladys Tamez Millinery
Earrings by Maison de Morgana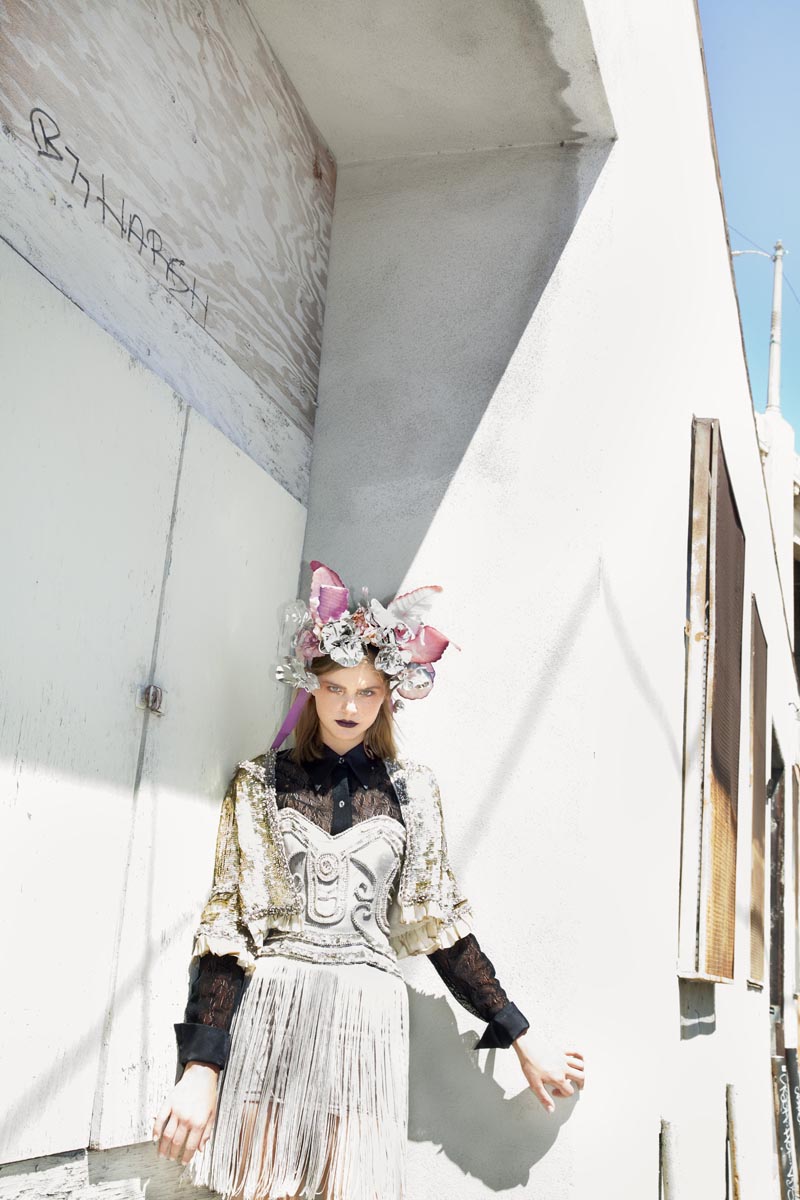 Vintage Lace Jeweled Button Down by Dior
Crystal Fringe Dress by Jad Ghandour
Gold Sequin Crop Jacket by Coco Johnsen
Metallic Floral Headpiece by Ely B.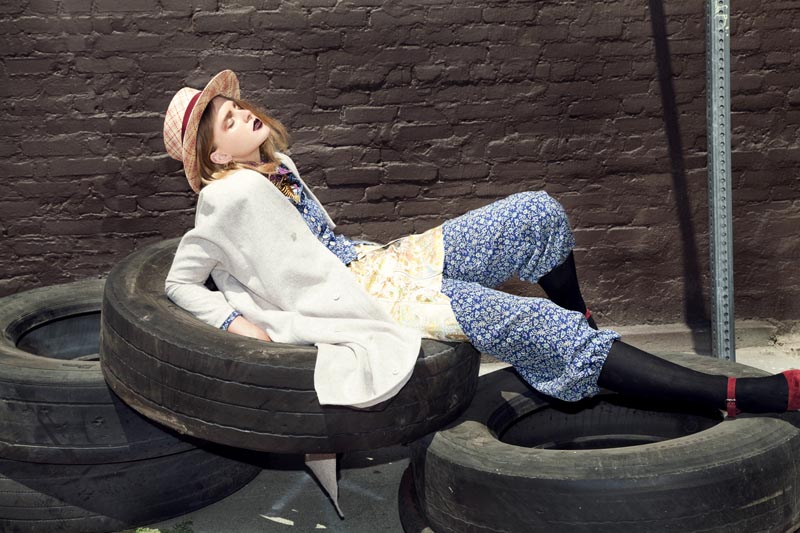 Floral Jacket and Coat by Kristinit
Purple Print Button Down by Fisico
Coat by That's totally Fine by Rose Lagura
Gold and White Leather Skirt by Genevieve C.
Hat by Gladys Tamez Millinery
Black Socks by Prada
Velvet Mary Jane Heels by Chanel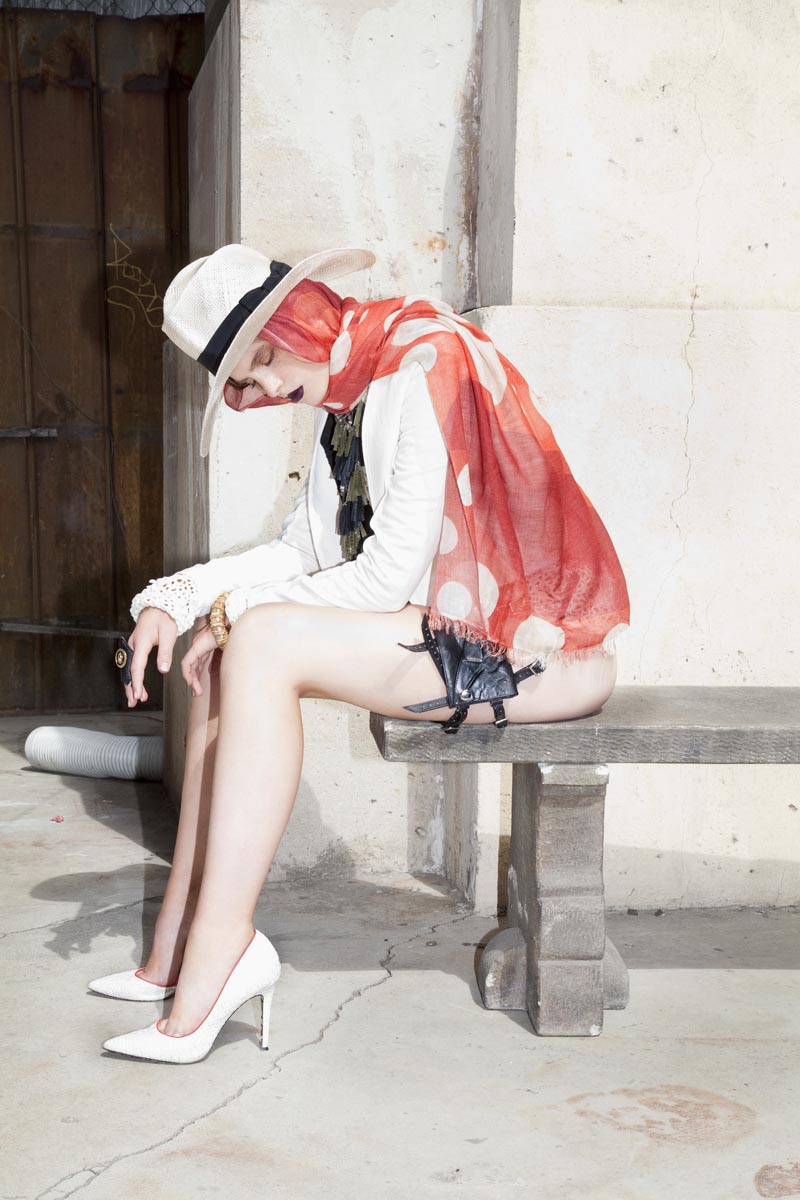 Crochet Turtleneck by Pima Doll
Ivory Jacket by Jad Ghandour
Polka Dot Cashmere Scarf by Cats and Ghosts
Black Garter Belt Piece by Ritual
White Pumps by TaylorSays
Bangle, Ring and Necklace by Chandra
The Wren Hat by Gladyz Tamez Millinery
Photographer: Di Henri www.dihenri.com
Stylist: Van Van Alonso www.vanvanla.com
MUA/Hair: Beatrice Sandoval twitter.com/BeatriceMakeup
Model: Ashley Scott @ Photogenics
Art Director: Fernanda Martin Del Campo