A few summers ago Photographer Jeffrey Chan started a photo series called "A Day With…" where it was about roaming around in town with a model-friend and then re-create the day in life.
"Some parts were real, some parts were fictional, but all were fun!" tells Jeffrey on the story-telling series. "Each story was quite raw and I'd received a lot of great feedback on the photography and therefore wanted to further develop the concept. I always had the idea of taking the concept then inserting fashion." After doing some extensive research about locations down in Los Angeles and preparing well for this exclusive, wonderfully story-telling, C-Heads shoot, he knew that with model Terra Grantham at Elite LA he had made the right choice thanks to her smiles and fun personality.
"We started at LACMA (Los Angeles County Museum of Art) which is famous for its street lamp sculpture, Urban Light, and another sculpture called Levitated Mass. We then headed for a quick mid-day bite at a taco truck. And a visit to LA is not complete without some street food! We then wandered over to Amoeba Records on Sunset Boulevard to shop some vinyl. The age of the record store is not over yet! Next stop was Griffith Observatory with its awe inspiring views of the city; Art Deco architecture at its finest. To finish the day we headed over to a game board cafe in Glendale, for a coffee & some Jenga (err Tumbling Towers) – it's the first of its kind in LA. The owners drew inspiration from the game board cafes from my hometown of Toronto where they're quite popular." Wardrobe Stylist was Matthew Hensley and Makeup/Hair done by Alexis Ellen and by The Rex Agency.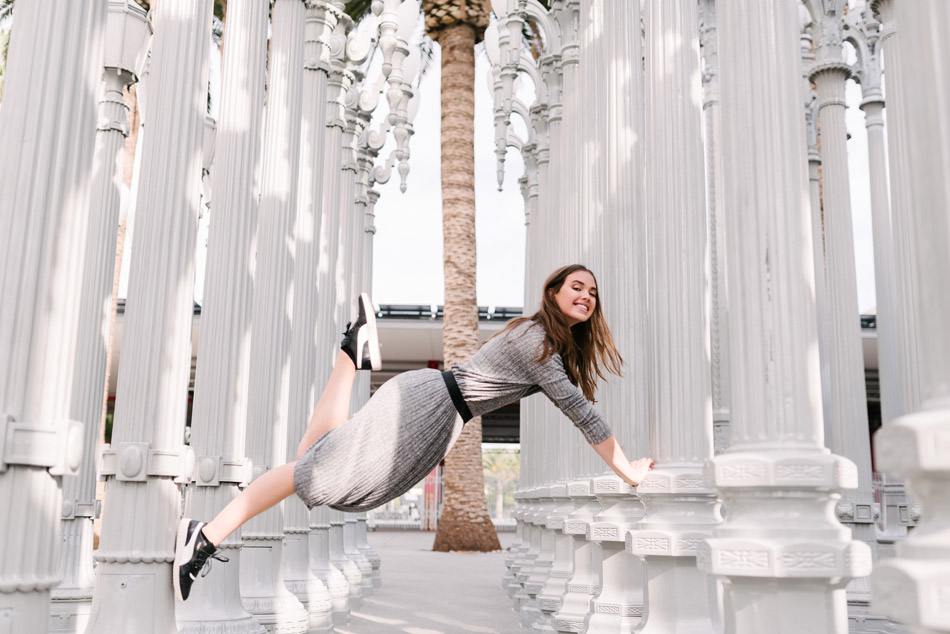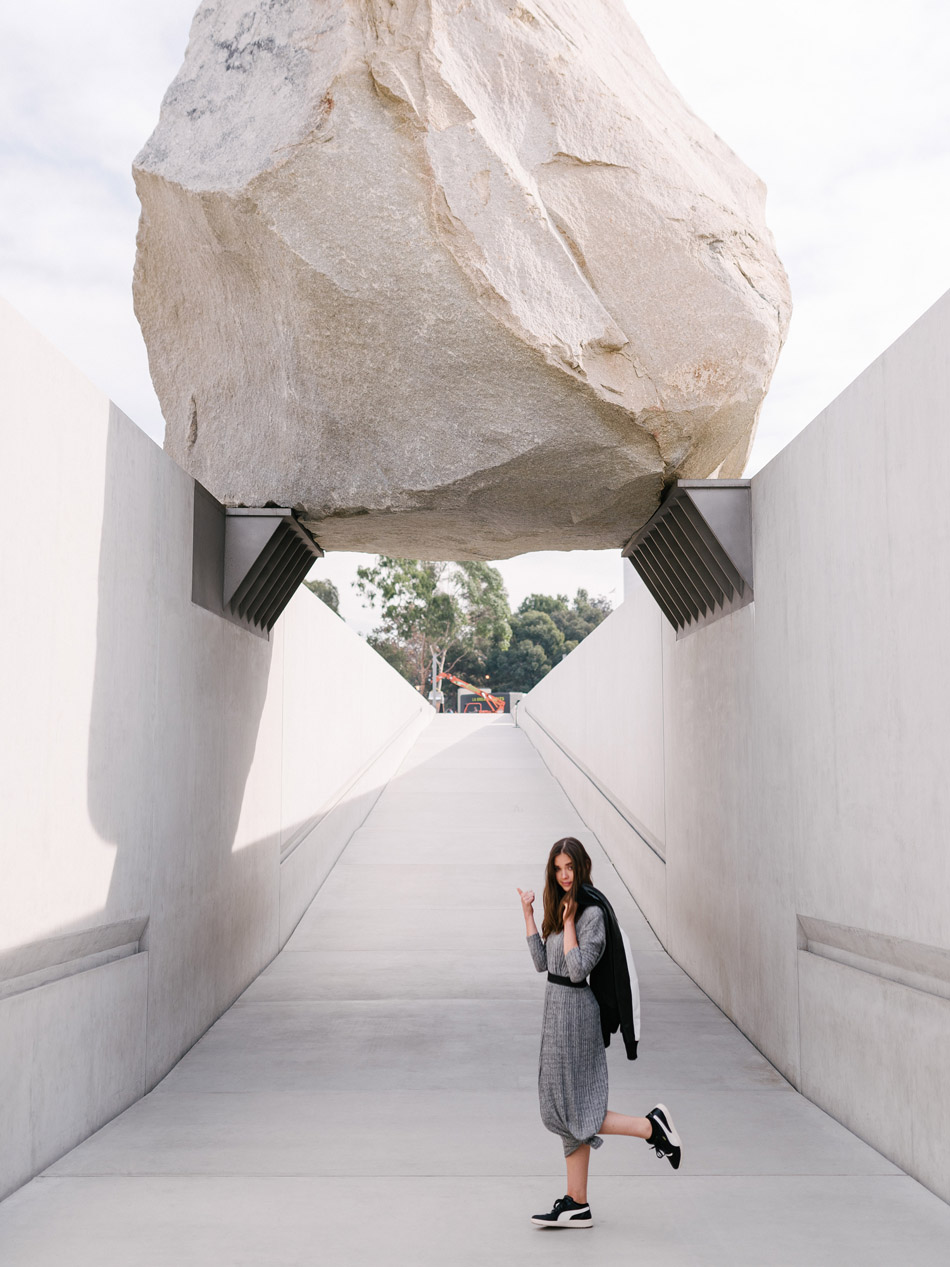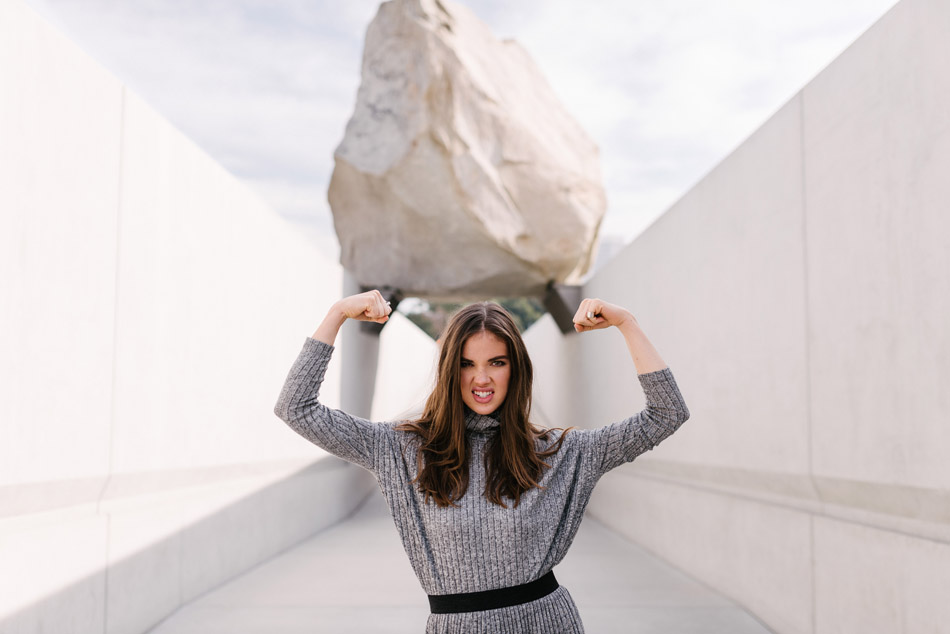 Top/Skirt: Le Lis – Shoes: Puma – Jacket: In My Air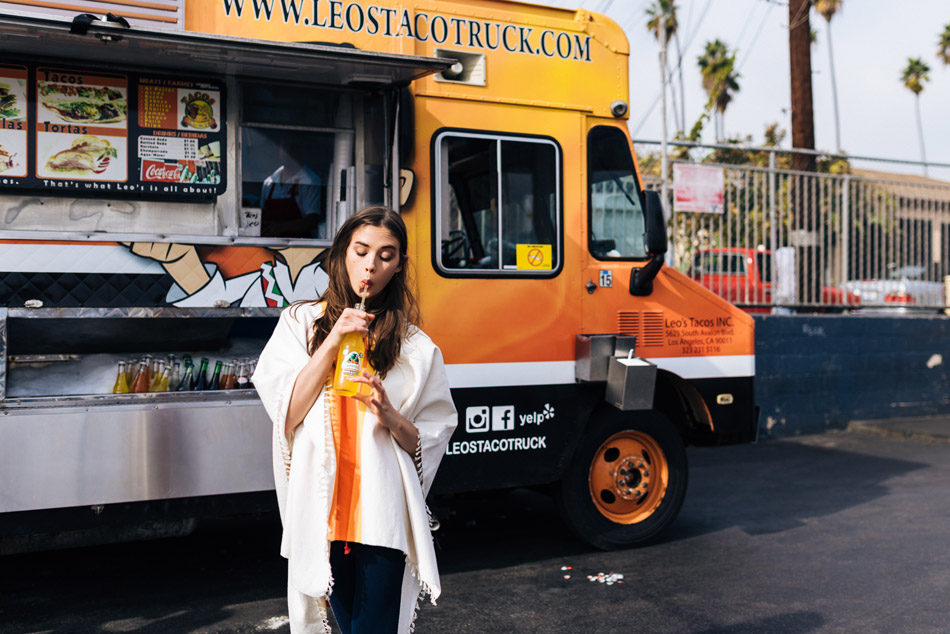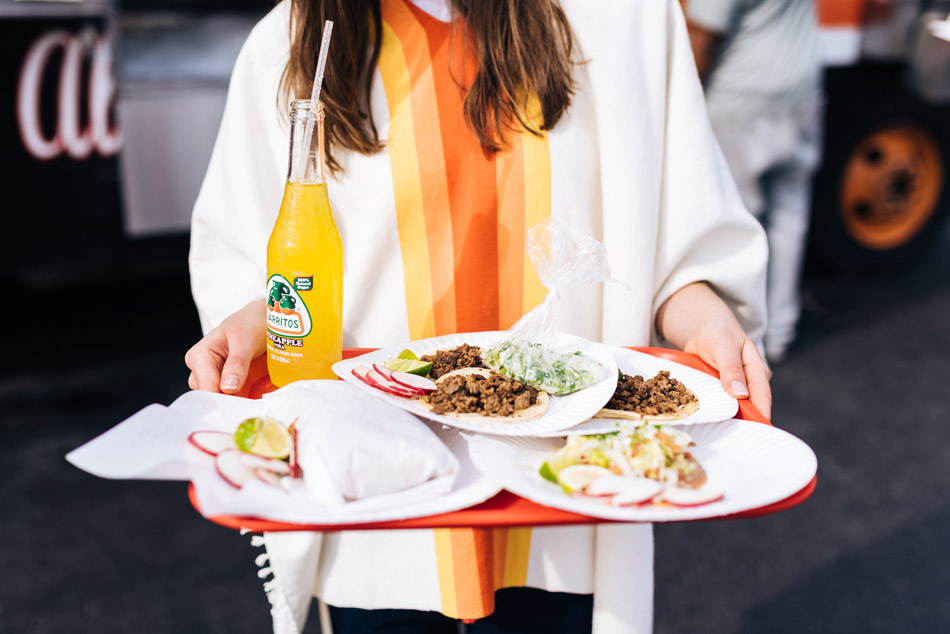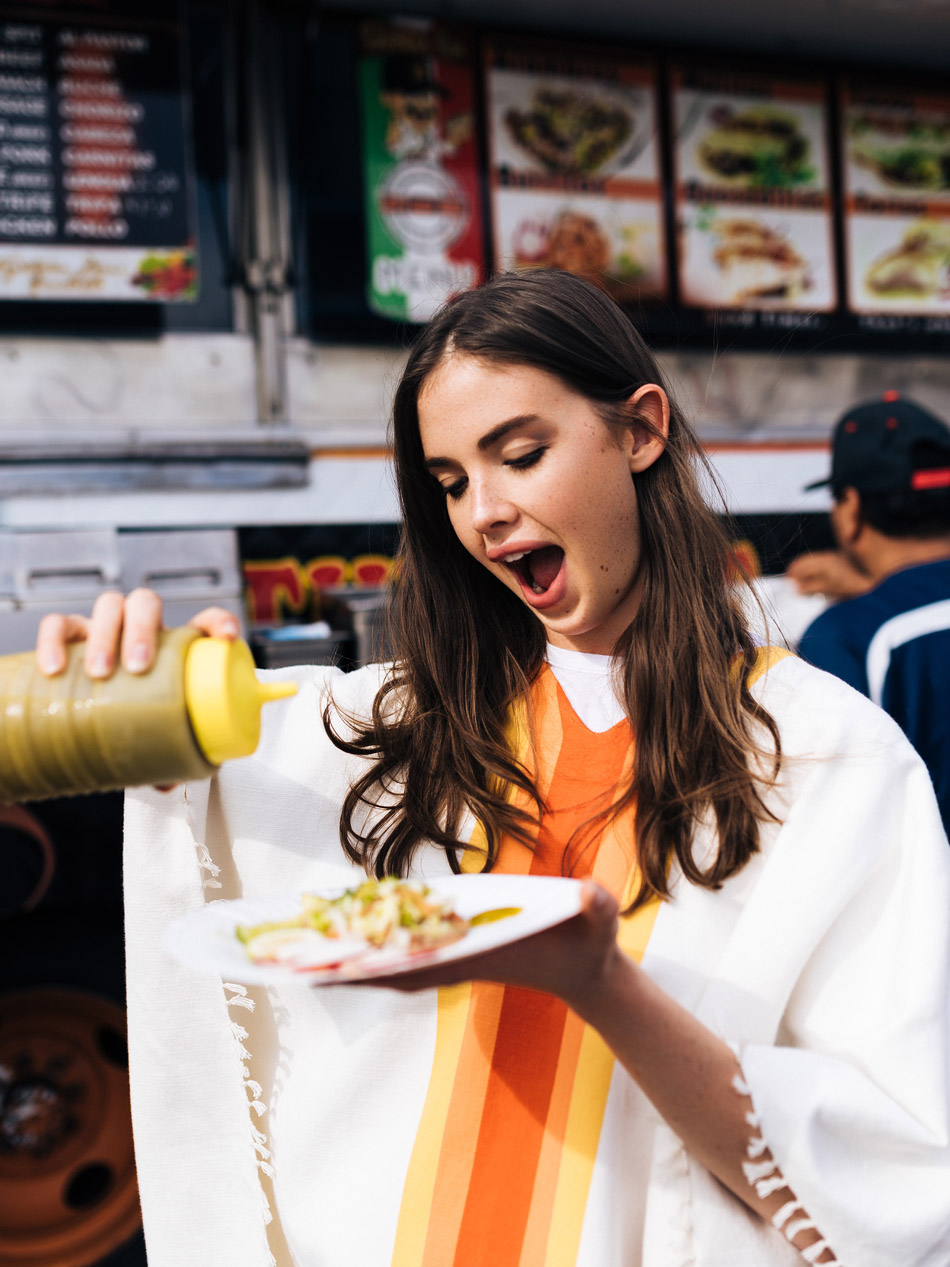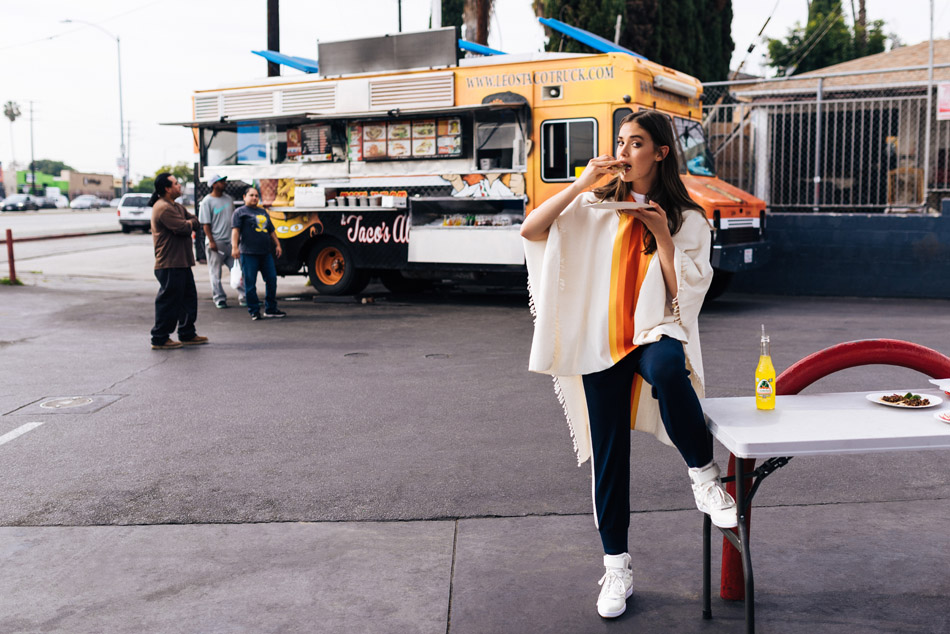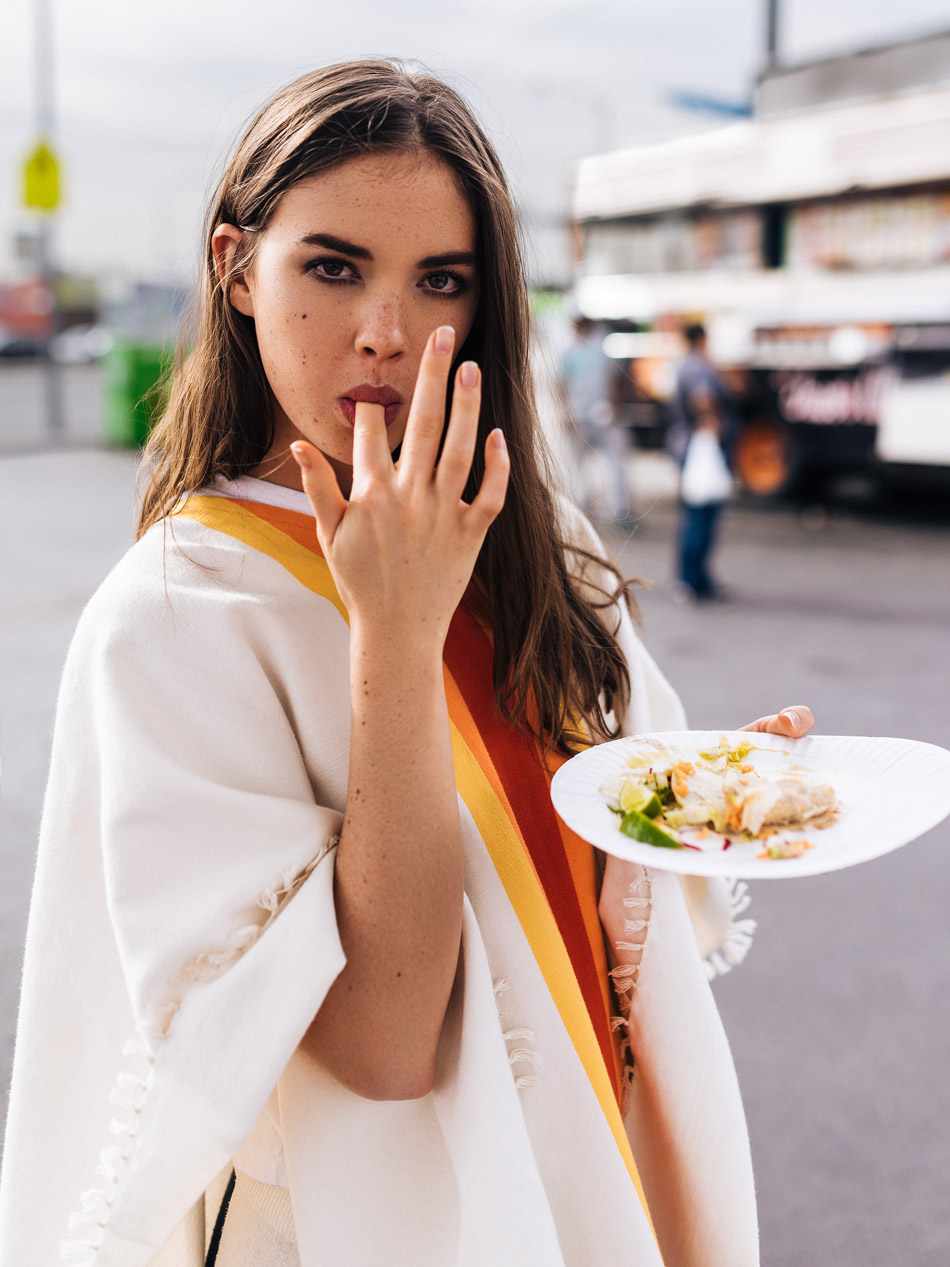 Organic Cotton Poncho: Rosel – Recycled Silk Lounge Pants: Rosel – Shoes: Puma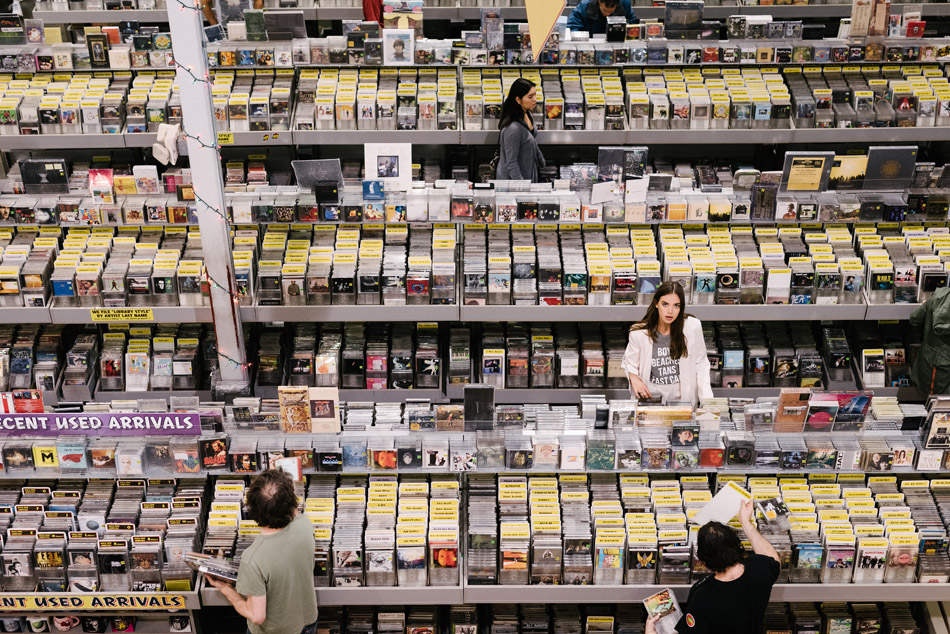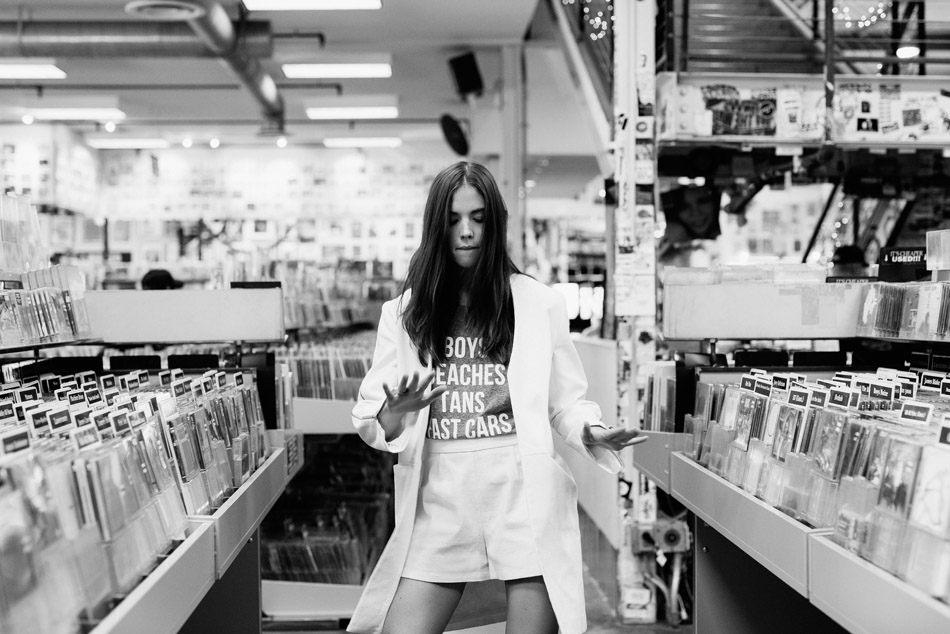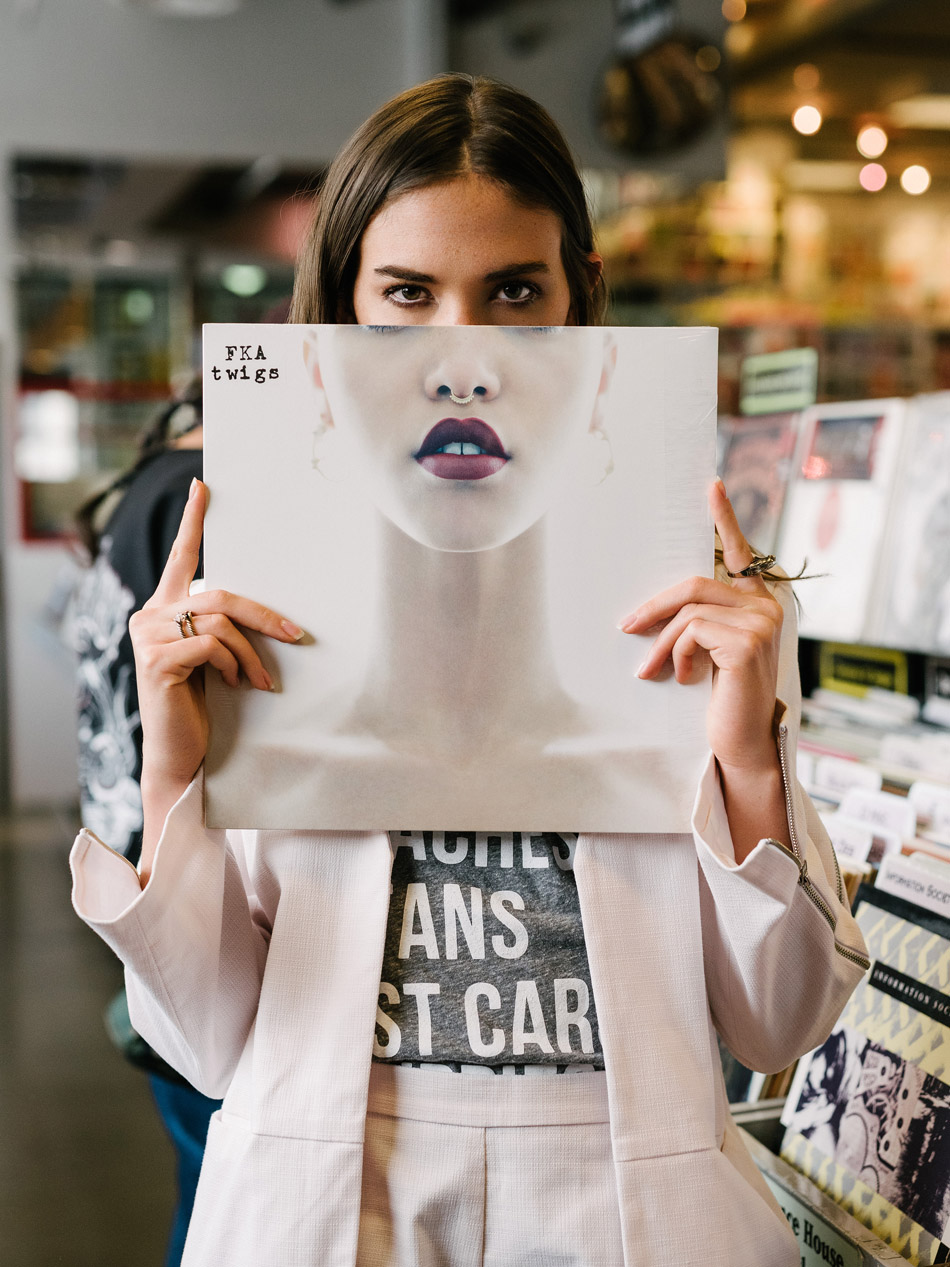 Jacket & Shorts: Kahlo – Graphic Tee: Sub Urban Riot – Shoes: Carmen Steffens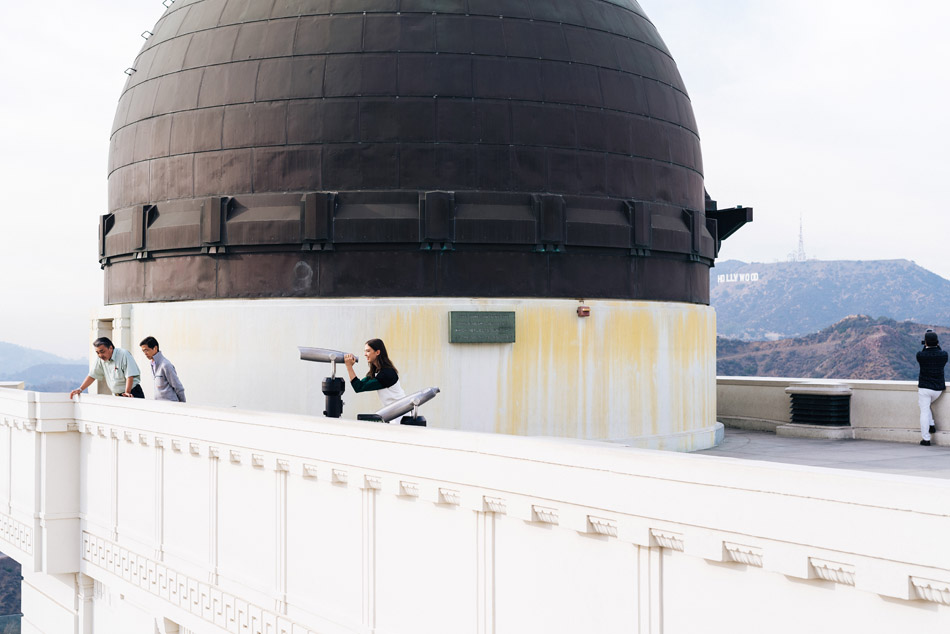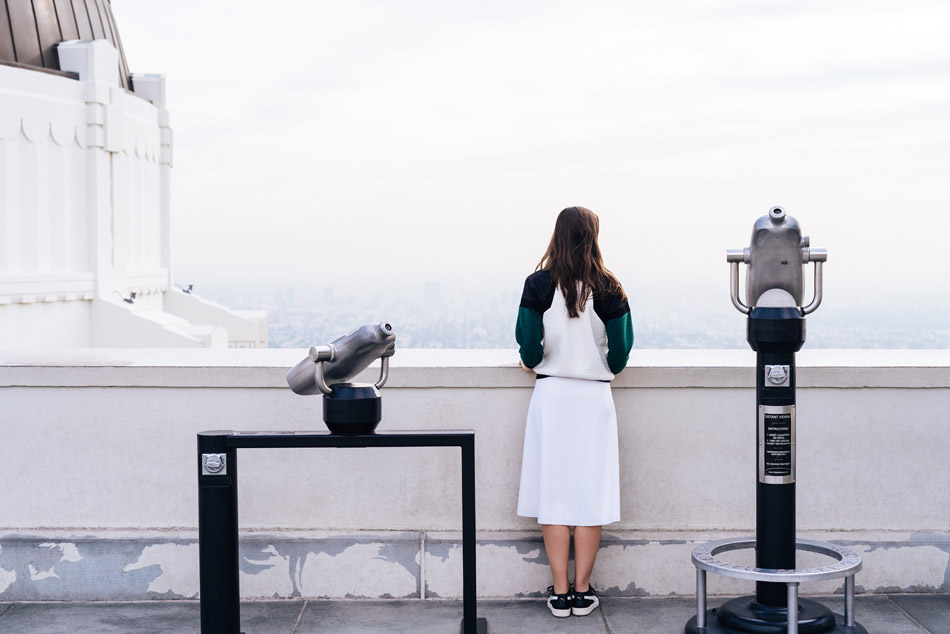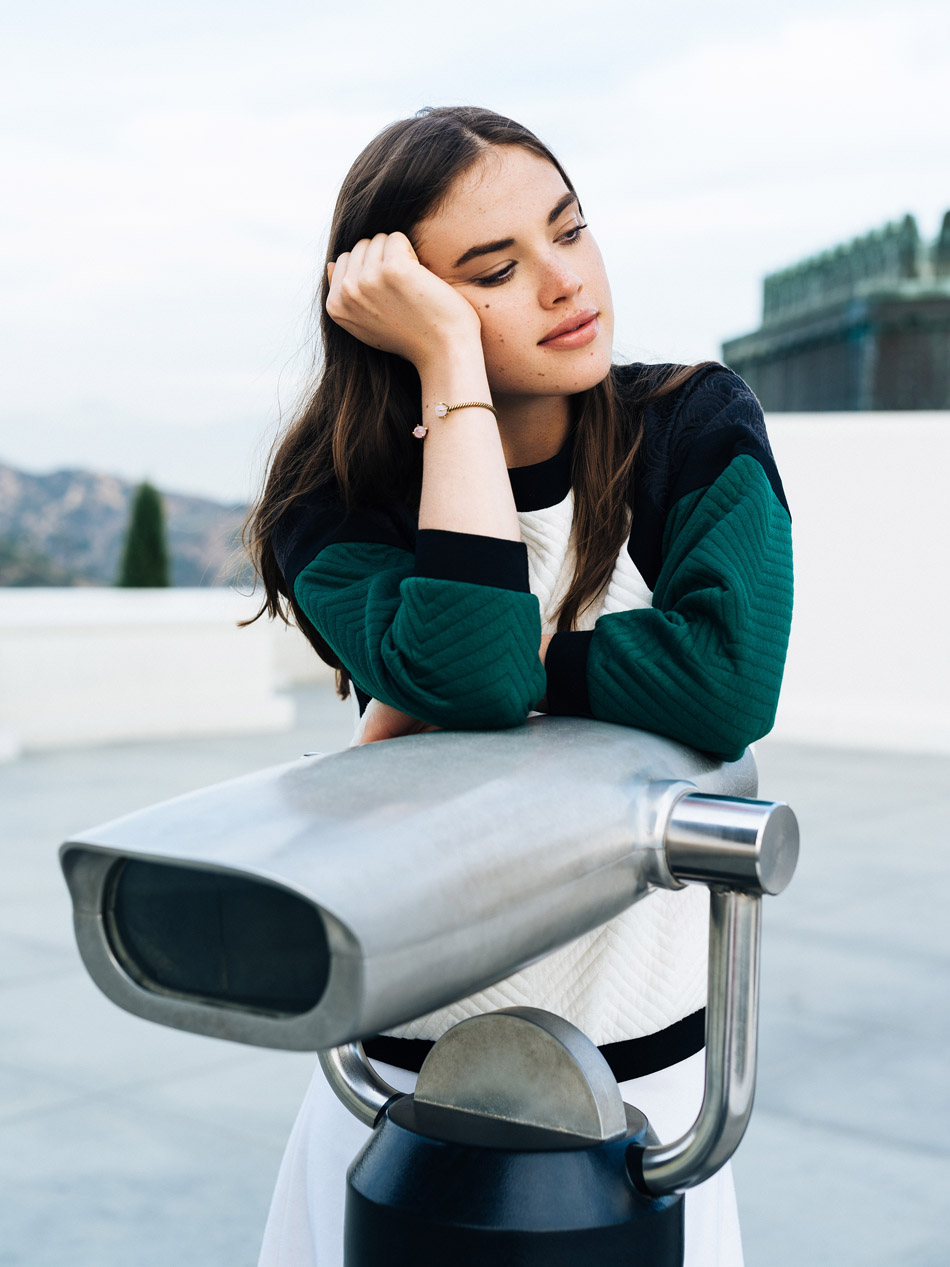 Pullover/Skirt: Line & Dot – Shoes: Puma – Bracelet: Maison De Morgana – Ring: Outerbridge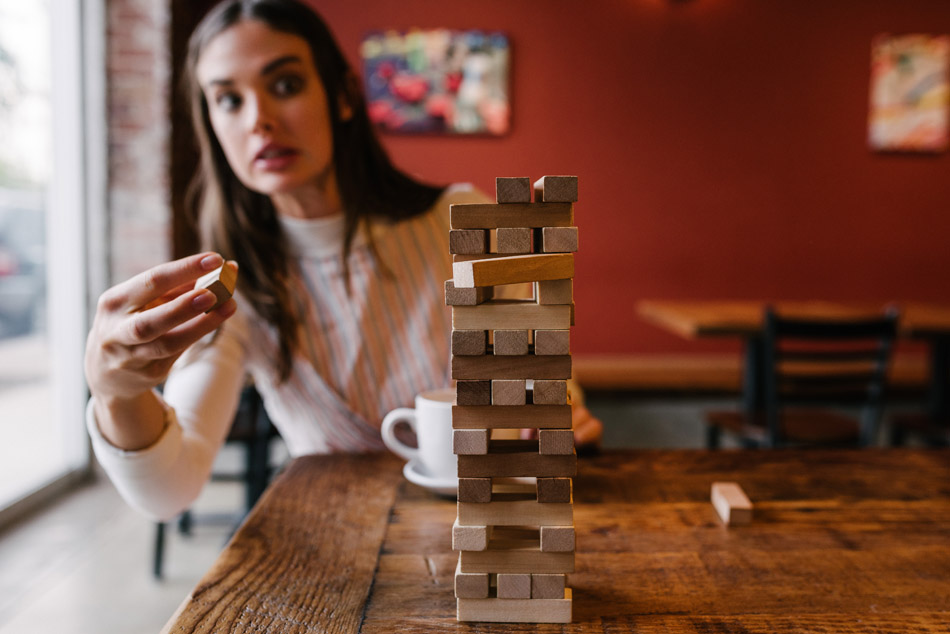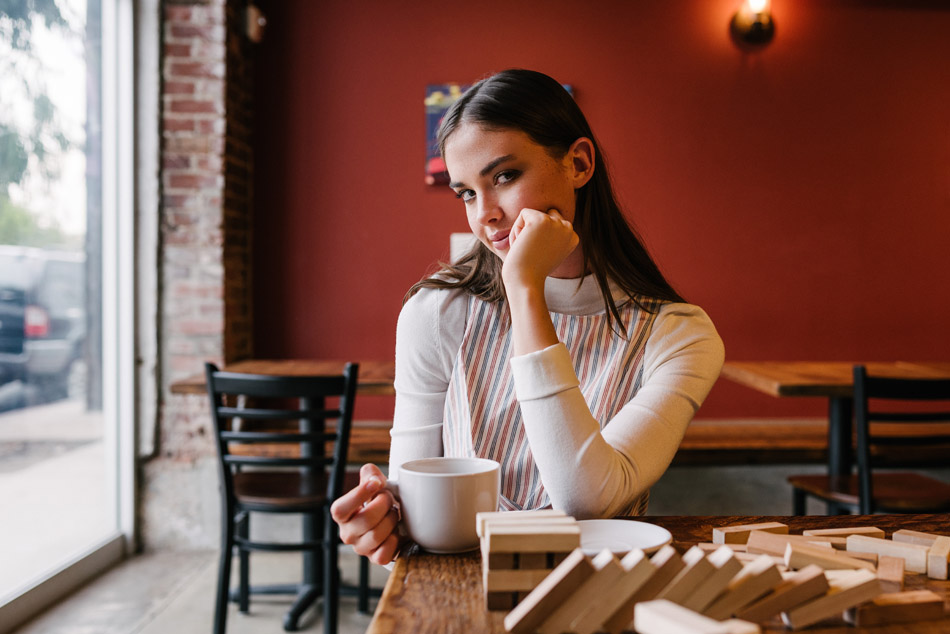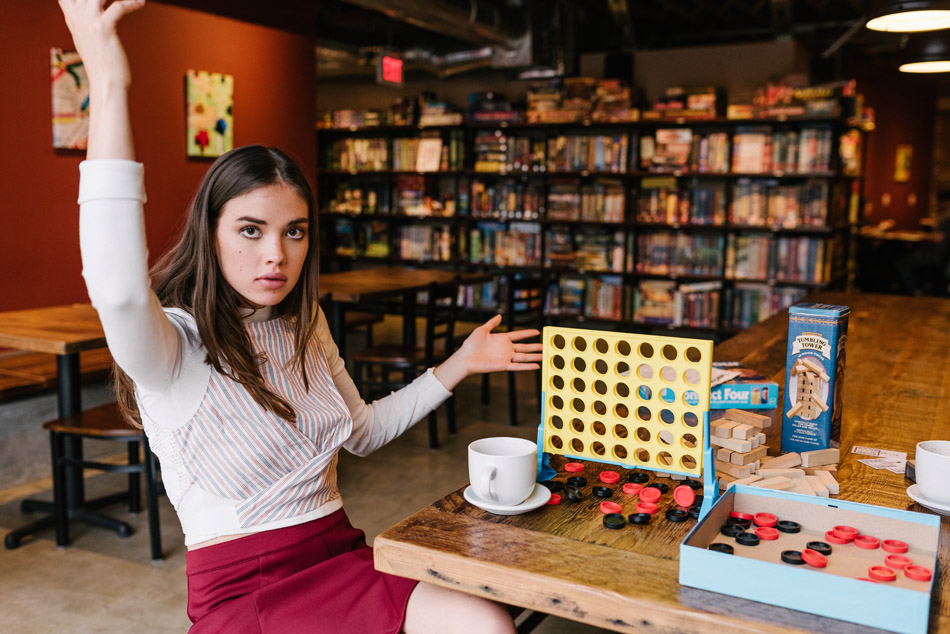 Shirt: Kahlo – Vest & Skirt: Line & Dot – Shoes: Coye Nokes
Photographer: Jeffrey Chan, www.jeffreychan.ca, @jeffreytkchan
Model: Terra Grantham @terragrantham, Elite LA @elitemodella
Wardrobe: Matthew Hensley, @feedmepizzaa
Makeup/Hair: Alexis Ellen @beautybyalexis1, The Rex Agency @therexagency