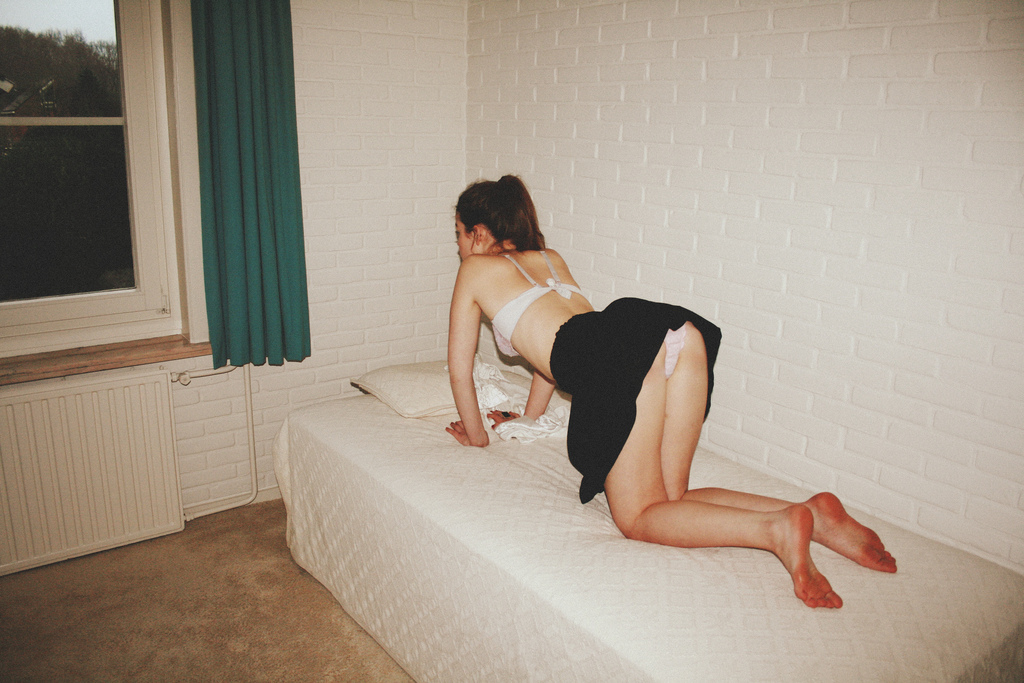 "My biggest dream is that I will always be able to stay a dreamer."
Interview out of

Reckless Issue Print Edition

.
We definitely want that as well. And we always want to look at beautiful images such as the ones from Dutch photographer Lana Prins. Inspired by beautiful girls and daily emotions, she seduces the viewer to not just see the images itself, but also make them think of whole stories around it. And at the end it almost feels like your own memory.
I love photography because…
For me it's a way to tell stories without really telling everything. I really like to share the beauty I see around me.
I have read that you usually don´t do black & white images. Why do you prefer colours?
The colours are very important to me, because they can tell so much. Colours represent certain feelings or moods to me. I hope to give the viewer the same kind of feeling.
The perfect picture is…?
I think for me that would be an image that instantly gives you a certain feeling, like it's your own memory. An image which doesn't stop at the image itself. One that makes you think of whole stories around it.
Who or what are your visual influences?
My images are mostly inspired by beautiful girls, the things I see around me and the feelings and emotions daily life gives to you.
All your images are so fresh, sensual and sexy. Is that how you would also describe your personality?
If I had to describe myself in three words I´d rather choose dreamy, shy and chaotic.laughs. But I do believe that every woman or girl also has this sensual sexiness. So what I show in my images is not just a reflection of myself but also a reflection of the beauty and sensuality I see in many women and girls.
Where do you see yourself in a few years?
At this point of my life I really don't know where I will be in a few years. I hope I will have travelled to some beautiful places, meet nice people and have the change to take more pictures of the things and people I love.
The most beautiful place in the Netherlands?
My hometown has the prettiest beach. From my house to the beach it's a 5 minute walk, so in summer I'm there all the time. Now I miss summer. I want summer!
The most important thing in life is?
Be happy!!!! It's important to be happy with what you do, and to be around nice people! My best friend Charlotte and my sister Luca are very important to me. I have a very strong connection to both of them and we understand each other. I think it's very important to have people around you who understand and motivate you. Both of them are also the greatest models for me. (Laughs)

My biggest dream is
My biggest dream is that I will always be able to stay a dreamer.
www.facebook.com/pages/Lana-Prins
http://www.flickr.com/photos/sailorsaun