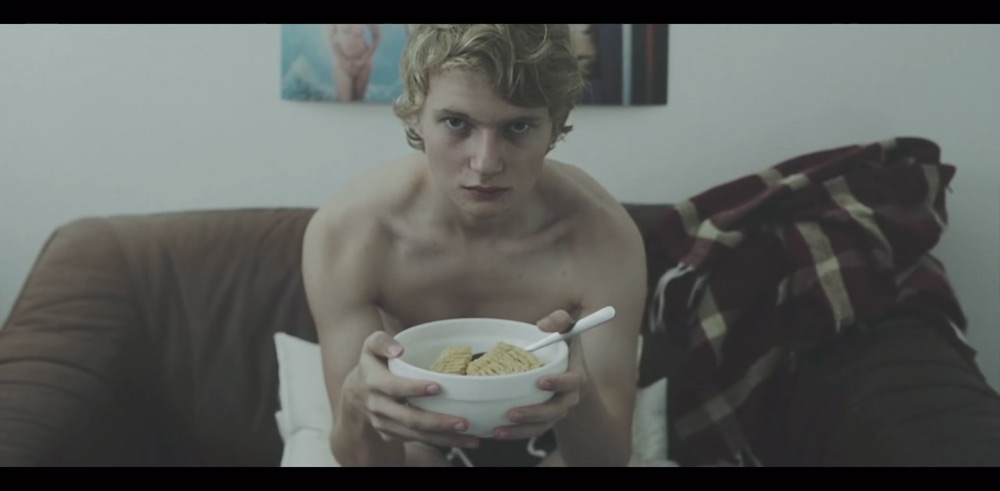 BROKE feat. MØ – "Let The Youth Go Mad" screenshot
Letztens bin ich auf unbestimmte Zeit in wunderhübsche Bilder des dänischen Models Nina Agdal versunken. Die schöne Blonde zierte schon die Sports Illustrated und stöckelt für Victoria Secrets wie eine Göttin über den Laufsteg. Wie ich gerade jetzt darauf komme? Ähm ja – Dänemark eben. Es gibt einfach immer unglaublich viel Neues und Spannendes aus dem Norden und deswegen findet heuer auch bereits zum fünften Mal das Festival "Spot on Denmark" statt. Immer wieder überraschen junge Künstler mit tollen ehrlichen Songs und beleben damit die Musiklandschaft. Heuer werden die vier dänische Acts Slow Celebration (eine Hammer Collabo von Rangleklods und Reptile Youth), Apocalyptic Dance und digitalized Post-Punk Duo Broke, die junge Sängerin und Songwriterin Lydmor und Dad Rocks im WUK Wien den kalten grauen Jänner etwas Farbe geben. Be there!
Wir verlosen  1×2 Tickets für dieses Event. Bitte einfach ein mail mit dem Betreff "SPOT ON DENMARK" und euer absolut dänisches Lieblingsvideo ever an contact@c-heads.com bis 29.01.2014 (Hier endet auch automatisch das Gewinnspiel) schicken. Der Rechtsweg ist natürlich sonst ausgeschlossen und wir wünschen allen viel Glück!

Lydmor – Lamppost Light
BROKE feat. MØ – 'Let The Youth Go Mad'

Dad Rocks! – Weapons
Slow Celebration – Fun